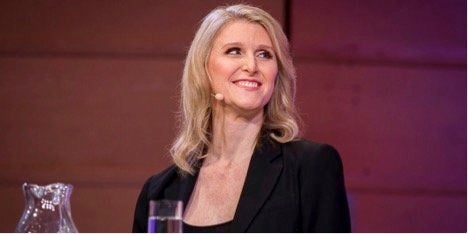 Andrea James may not have a name as instantly recognizable as Laverne Cox or Caitlyn Jenner, but there are few activists who have done as much to connect, educate and help the trans community as this writer, producer and educator has over the past several decades.
James, along with other prominent activists like Kate Bornstein, used the internet to connect trans and gender-nonconforming people to facilitate discussions about trans experiences long before the online space became regulated or corporatized. Her own site, Transsexual Road Map, became one of the first websites to focus on and educate individuals on the practical aspects of transition.
Calling herself a consumer activist who works with trans issues, much of James' work has been out of the public eye but monumental in its significance for the queer community. In this interview with The Huffington Post, James reflects on her journey from rural Indiana to where she is today, the current state of trans politics and her legacy as a writer, producer, educator and so much more.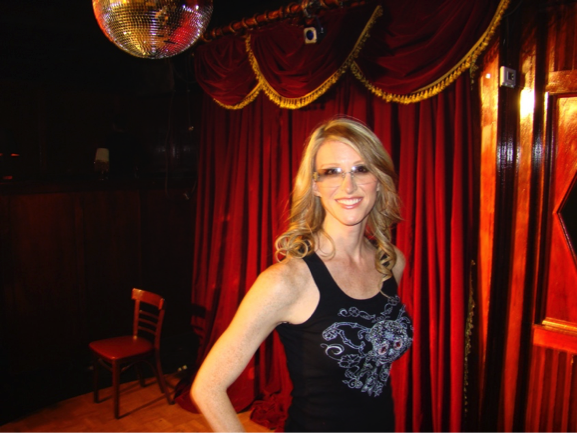 The Huffington Post: Can you pinpoint the beginning of your career? What were some of the first defining moments for you as a trans activist, writer, film producer and mainstream voice?
Andrea James: My career as a writer started in middle school in rural Indiana. Two remarkable teachers chose four students at our school to collaborate on a book about the history of a local military camp. That expanded into an amazing collaborative project. From there I got increasingly interested in writing and journalism. I started working with computers in 1979 and have remained an early adopter since. I won my college's Phi Beta Kappa Prize for digitizing production of all student publications. They had been literal cut-and-paste productions when I took over. I was planning to teach English, but once I got to grad school, I didn't like the stifling political climate. Ironically, working at the Chicago Tribune convinced me to walk away from journalism as a full-time career. Even in 1990 I knew that newspapers were not sustainable businesses as they operated. So I got into advertising, where I really learned how to write and made enough money to transition successfully while keeping my ad job.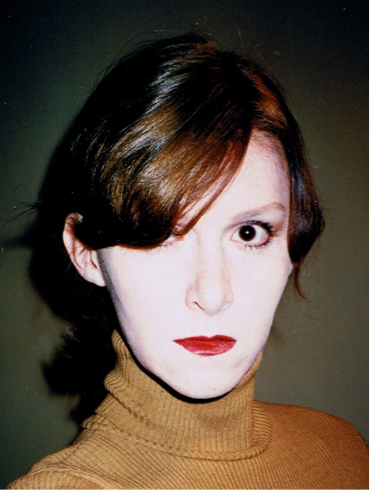 A college friend started working at America Online in 1993, and the Tribune was collaborating with them on a localized content delivery service, so I started to see that the internet was going to change everything. The first time I got online, I knew without a doubt that it was going to be the most historically significant invention of my lifetime, and the most important for trans people as well. Back then it was a violation of AOL's Terms of Service to set up discussion groups with names containing "transsexual" or "transgender." Many prominent activists were on AOL in those early days, including Kate Bornstein and Gwen Smith, who led the efforts to change AOL policy and set up a Transgender Community Forum. Concurrently, several activists were expanding discussion groups for trans people on Compuserve, BBSes, and Usenet, which was much more freewheeling and lively.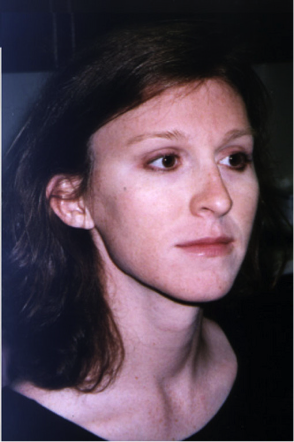 I consider myself a consumer activist who works on trans issues, not a trans activist. I believe Ralph Nader is the greatest living American. As I was transitioning, I wrote what I wished I'd found as a child looking for practical transition information. Before that, our community's collected wisdom was largely an oral tradition. My site, Transsexual Road Map, grew into one of the first major consumer websites on the practical aspects of transition, and I helped a generation transition efficiently and keep their jobs. I helped thousands of people save time and money and avoid the heartache of getting ripped off. I popularized facial feminization after putting pictures of my results online. For about ten years, I was answering emails several hours a day trying to provide information and resources for readers. My thinking was that if we had a large enough population of financially stable trans people, we could support a professional class of lobbyists, activists, legal and health professionals, and artists. That turned out to be true!
I even like to write for fun. Here's a little trivia: I'm one of the most prolific contributors in Wikipedia's history. I haven't edited in years, and I am still in the Top 40 for articles and redirects.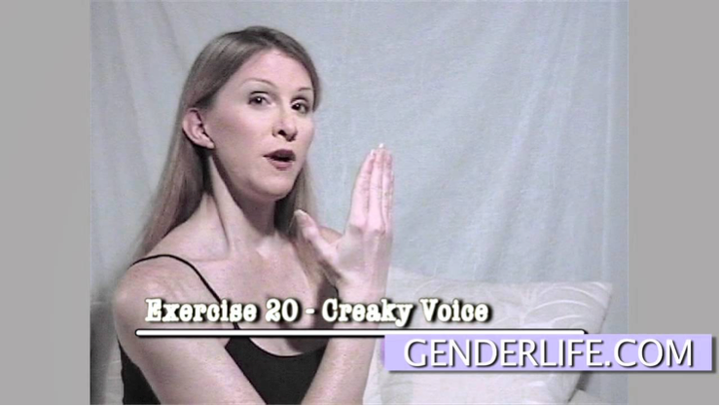 My career as a filmmaker started in 2002 as a complete career shift at age 35. I had been filming ads I wrote in LA for many years, but the two industries operate very differently. At the time it seemed like the next major challenge facing our community.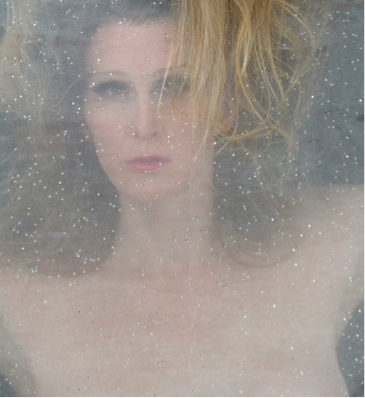 What role has Hollywood and the entertainment industry played in your journey to live as your authentic self?
It's hard to imagine how difficult it was to find information on trans issues growing up in the '70s and '80s, let alone see ourselves in mainstream media. My local library had nothing, and I wasn't about to ask the librarian. Once in a while there would be something in a magazine, but our local newspaper never discussed it, unless a syndicated column like Dear Abby had a letter about it. I knew it was possible to transition but had no idea how. The only two books I found that mentioned trans people were Everything You Wanted To Know About Sex But Were Afraid to Ask and The Book of Lists 2. The former had a couple of very grim and dismissive pages at the end of the "homosexuality" chapter, and the latter had a list of 10 Renowned Transsexuals. I would read that list almost every day. We got five TV channels on a good weather day. No way to record the TV. Not even a remote control to change channels. The only hope was that "TV Guide" would mention something. Usually it was a daytime talk show like "Donahue" when I was at school. One time "Real People" or one of its competitors featured a trans couple where both were transitioning. That's the only time I remember seeing anything except an occasional mention of tennis player Renee Richards. Of course, I was watching with my parents, so I just sat completely still, hoping they didn't notice how intently I was watching.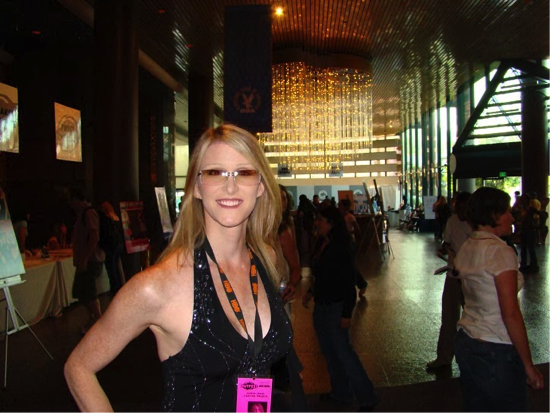 I've always loved movies, and I watched a ton of TV as a child. It was the best escapism available. Once I moved to Chicago, I saw "Paris Is Burning" and "The Crying Game" and loved both. Someone at my agency left to be a filmmaker, and director John Hughes had famously started in Chicago's ad world, so I had it in my mind that advertising was preparation for a film career. Around the time I transitioned, two films came out that had a profound effect on me: "Ma Vie En Rose," and "Boys Don't Cry." Both were deeply moving, but "Boys Don't Cry" truly inspired me. It made me think, "I should be doing this." I've since had the honor of meeting director Kimberly Peirce, and I thanked her for being such an inspiration.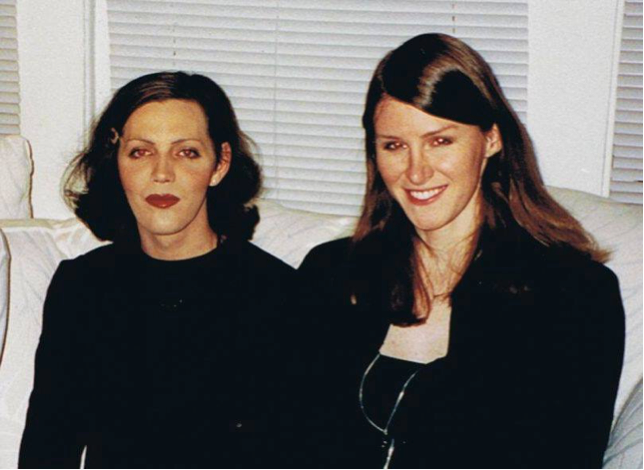 I met Calpernia in 1999, shortly after her boyfriend was murdered by soldiers in his unit. We had mutual friends in Chicago, and she needed to get away from everything in Nashville. She had been treated so disrespectfully by the media, and she had no experience dealing with any of that until she was under the media glare. The more we hung out, the more I thought, "Why am I selling cereal and beer when trans people are constantly mistreated and misrepresented by the media?" Eventually she moved to Chicago and we started talking about creating some instructional videos for trans people. Showtime was also preparing to produce Soldier's Girl, and I saw how art could transform a horrible tragedy into an opportunity to change hearts and minds about trans people and those who love us.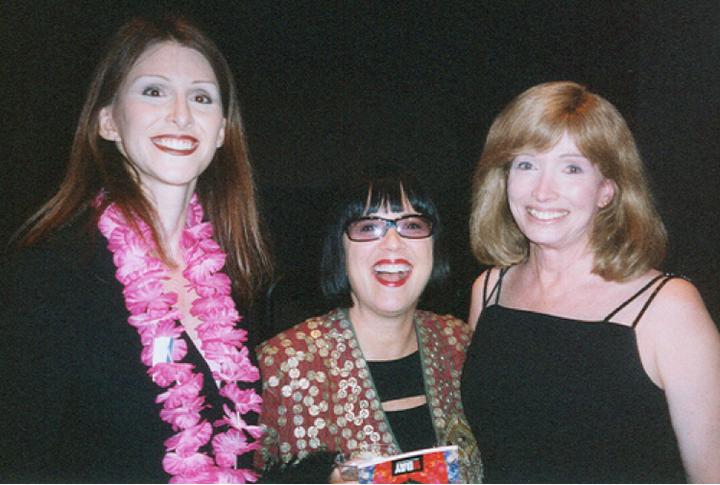 I took a 90% pay cut, we bought a bunch of gear, and we moved to LA. We produced the first all-transgender Vagina Monologues with Eve Ensler as our first major project. That was covered in the documentary "Beautiful Daughters." Felicity Huffman contacted me after seeing my instructional video "Finding Your Female Voice," and we ended up working with her on "Transamerica." We spent a couple years doing pitches and getting used to rejection, eventually making a short film about it called "Casting Pearls," excerpted from one of our feature screenplays. When Logo TV launched as a channel, "Beautiful Daughters" and "Casting Pearls" were both early acquisitions. During the writer's strike in 2007, Logo passed on a scripted series pitch, but they were interested in unscripted programming, including a trans version of "The Bachelor." There had been a really exploitative British version, and we wanted to do one with an out trans bachelorette.
I'd like to talk about the unique work you've done over the years helping businesses become more sensitive and accommodating to the needs of trans and GNC people. How did you get into this line of work? What does it entail? What have your experiences been like?

A lot of the corporate trans advocacy I do is covered by NDAs, but I can share a little. My corporate activism has two parts. One is to help people keep their jobs during and after transition. That means outreach to organizations and companies working to make that happen, whether it's speaking engagements at nonprofits like Out & Equal or going on-site at companies like Warner Brothers or P&G. I believe trans people are especially adept at jobs that require both analytic and creative thinking. That's why trans people index higher in fields involving languages: writing, music, computer coding, engineering, visual arts. Once employers see that trans people are good for their bottom line, it's a win-win for everyone. I've been proud to participate in some cultural diversity training programs over the years, so trans employees will have an easier time at work.
The other part of my work is to help consumer-facing companies improve their products and services so they are more trans-friendly. That includes consulting on a lot of media projects, checking them for red flags, but it also means educating companies on the benefits of trans customers. Transgender Americans have an estimated buying power of around 50 billion dollars, maybe as high as 70 billion. The hair removal and cosmetic surgery fields are both much more trans-friendly because of efforts by myself and others. Right now I'm working with Tinder to improve the user experience to reflect the modern diversity of sexualities as well as gender identity and expression. Thanks to trans people who went public with their experiences on Tinder, I was able to work directly with Tinder developers on this. Effective activism requires outside agitation as well as diplomatic face-to-face work internally. This is a very exciting project, because there are about 50 million active Tinder users, so this will have an enormous impact on attitudes about trans people, and it will likely help reduce the stigma and shame some feel about being attracted to trans people.
What are your thoughts about the "trans community," especially as it's seen by the mainstream? How do you view where "the community" is right now and where it's going?
The trans community entered a decadent phase of activism in 2014. We got bloated, lazy, and we took our eyes off what mattered. In 1999 we came together to do something about the epidemic of anti-trans violence, which evolved into the Transgender Day of Remembrance. In 2003 we joined together to fight the academic exploitation of trans people. The community has devolved from presenting a unified front into balkanized petty fiefdoms. We've always had internecine squabbles, but trolls were always a fringe element, and we'd never really had an issue with opportunists until recently. Those distractions and errors meant we were caught flat-footed on the inevitable backlash that came in the form of "bathroom bills."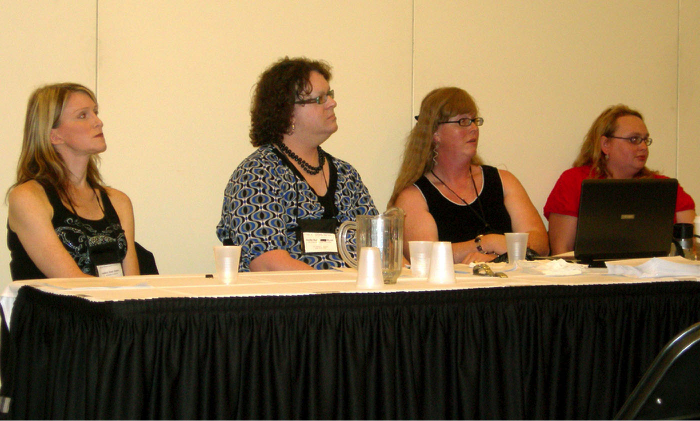 I worry that the mainstream currently thinks the "trans community" is Caitlyn Jenner and her entourage, when most of the community is a lot more like the women on "Transcendent," a show on which I'm a consulting producer. They are dealing with serious challenges around healthcare, housing, employment, and personal safety. I've been pleased to see other unscripted shows chipping away at how we're viewed by the mainstream, and now more scripted shows are in development. As someone who lived through the Renee Richards era backlash, I see a lot of parallels with the Caitlyn Jenner era backlash. We lost so much ground in 1979 that it took about 15 years to recover. I don't think it will happen as badly this time because we are more organized and have greater numbers. Still, when things go south, they tend to go south quickly. Historically, trans and gender-variant people are often among the first to get persecuted in times of national crisis. We are constantly engaged in asymmetrical information warfare with the forces of intolerance, so we have to work harder and smarter to prevail.
You haven't been afraid to very publicly challenge those that you disagree with -- even other trans people. Why do you think it's so important to be vocal about what you believe in, even if your view isn't always the most popular or widely agreed upon.
I don't challenge people simply because I disagree with them. I challenge people who are causing significant harm to the trans community. I only go after charlatans, bigots, self-righteous posers, scammers, trolls and other assorted idiots who are causing what I consider palpable damage to trans people, even if they are trans people themselves. My philosophy is afflict the comfortable, and comfort the afflicted. I have learned some hard-earned facts. You can give no quarter to charlatans. You can get so much more done if you don't care who gets credit. And, as RuPaul says, "what other people think of me is none of my business."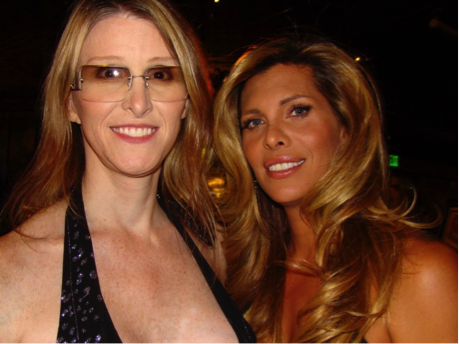 I've been sued and threatened with litigation by all kinds of scumbags. I filed my first police report for a credible death threat in 2002. I've been doxxed, called every name under the sun, misquoted, libeled, you name it. I've been misrepresented and vilified by people of every political or ideological persuasion who don't like what I have to say or how I say it. That kind of stuff makes me dig in deeper. I cut my activism teeth in the world of direct action: Coalition for Positive Sexuality, women's clinic defenses against Operation Rescue, registering hundreds of voters in the wake of Alan Dixon's vote to confirm Clarence Thomas, picketing the American Psychiatric Association. Media activism and online activism are no substitutes for boots-on-the-ground, in-your-face activism. Changing your avatar color or signing an online petition doesn't do shit. It's entertainment masquerading as activism. Get out in the street and stop pretending like activism is a fucking video game.
What do you want the legacy of Andrea James to be?
Hmm. Like an epitaph? Maybe something like "She did what needed to be done, said what needed to be said, and helped as many people as she could." Some people who saw my film "Alec Mapa: Baby Daddy" started the foster-adopt process. I can't think of many better legacies, except maybe when readers write to say they found my information as teenagers and started transition earlier than I did. I am very proud to have helped raise funds for restoring some amazing LGBT cinema as part of the Outfest UCLA Legacy Project. And this may seem weird given all the serious work I do, but I still take great pride when someone says, "You're one of the filthiest, most hilarious people I've ever met."
Before You Go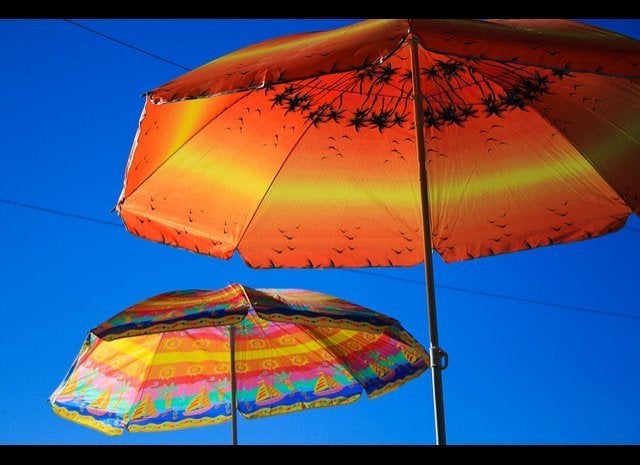 15 Things To Know About Being Transgender By Nicholas M. Teich
Popular in the Community