The latest project she's behind is entitled "Black Actress," and falls right in line with an issue that hits close to home for African-American actresses and creatives trying to make it in Hollywood. The webseries, created, written by and starring actress Andrea Lewis, features cameos and commentary from the likes of Tatyana Ali, Naturi Naughton, Essence Atkins, and Jenifer Lewis.
"My channel started off with 'Awkward Black Girl' but I always wanted to be a curator of great content, so when I saw "Black Actress" it was just like 'wow this story is hilarious.' I know so many women that have gone through this as an actress," said Rae.
The mockumentary style series centers around "Kori Bailey," played by Lewis, as she "struggles with the pursuit of getting her big break."
You may recognize Andrea Lewis from her role as "Hazel" on the hit show "Degrassi: The Next Generation." Since then, Lewis has appeared in guest and recurring roles on the Syfy network and CTV and is set to appear in BET's upcoming TV movie "A Very Larry Christmas."
"I grew up in the acting industry and I'd yet to have an experience on a set where I didn't feel like 'the black girl' whether it was the way a script was written or how the cast/producers/director interacted with me," Lewis said in an email to The Huffington Post.
"I just wanted to explain to people that 'I'm just like you!' I'm vulnerable, I have dreams, I'm pursuing a tough career, I have a passion, I have an opinion, sometimes I make mistakes, I'm a person."
To fund her project, Lewis launched an IndieGoGo campaign in March and successfully raised the $20,000 needed. The first official trailer debuted earlier this week on Issa Rae's YouTube channel. In addition to Rae, Tatyana Ali is on board as a producer and one of the many stars making a cameo appearance.
"We're in a great time as an artist or creative person because you don't have to wait for anyone to give you the 'ok' to do something you want," Lewis tells us as she explains her motivation for launching this project. "So I let go of my doubt and I put one foot in front of the other and now I'm here."
But women in the industry are raising awareness about the issue. Tony award-winning actress Viola Davis has gone as far as saying we're in "crisis mode" in terms of the roles that are available to black women.
Kerry Washington, whose role as Olivia Pope marks the first time a black woman has played a lead role on a primetime network drama since Diahann Carroll in 1968, echoed that sentiment.
"And I wasn't even thinking about race or the fact that I'd never seen an African-American woman as the lead of her own network show, but I knew that this smart, sophisticated, powerful and vulnerable woman was a tremendous opportunity."
Before You Go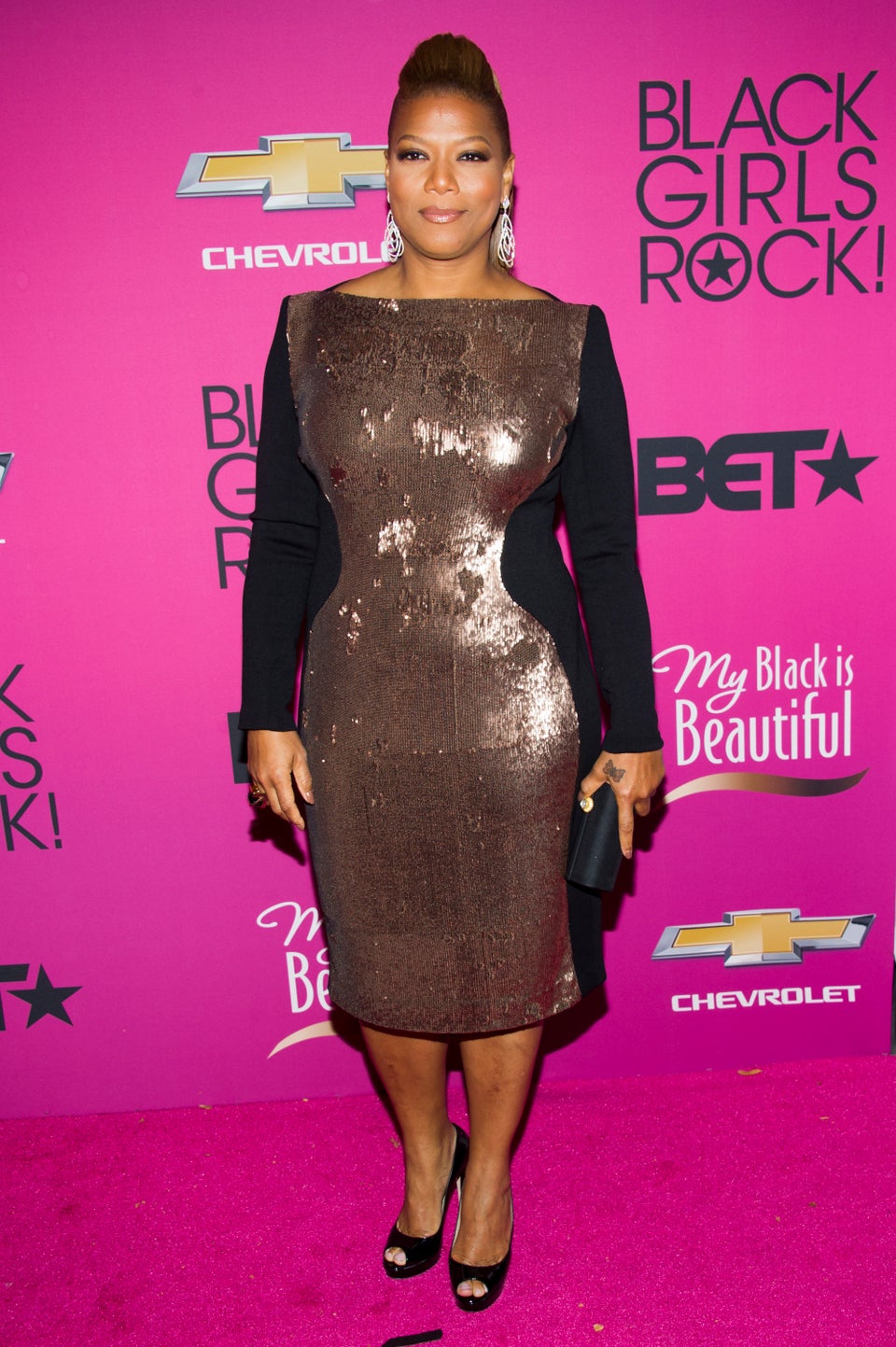 Black Girls Rock 2013 Red Carpet Arrivals
Popular in the Community