Mitchell and Brinker were discussing the controversy that has erupted around Susan G. Komen's recent decision to end its funding to Planned Parenthood. The funding supported Planned Parenthood's ability to provide breast cancer screenings for its patients.
Shortly after the interview started, Mitchell disclosed her connection to breast cancer and the Susan G. Komen Foundation. "Let me just put out there first of all, I have have been identified, an outspoken supporter and participant in the races over the years long before I, myself, ended up being diagnosed with breast cancer." Mitchell announced that she was diagnosed with breast cancer in September 2011.
Mitchell added that she and Brinker have known each other a long time through Brinker's role at the foundation and her time as a diplomat at the State Department. "But I come to you today, you know, expressing the anger of a lot of people," Mitchell said. "Channeling through them, you see it on Twitter, you see it everywhere."
Before You Go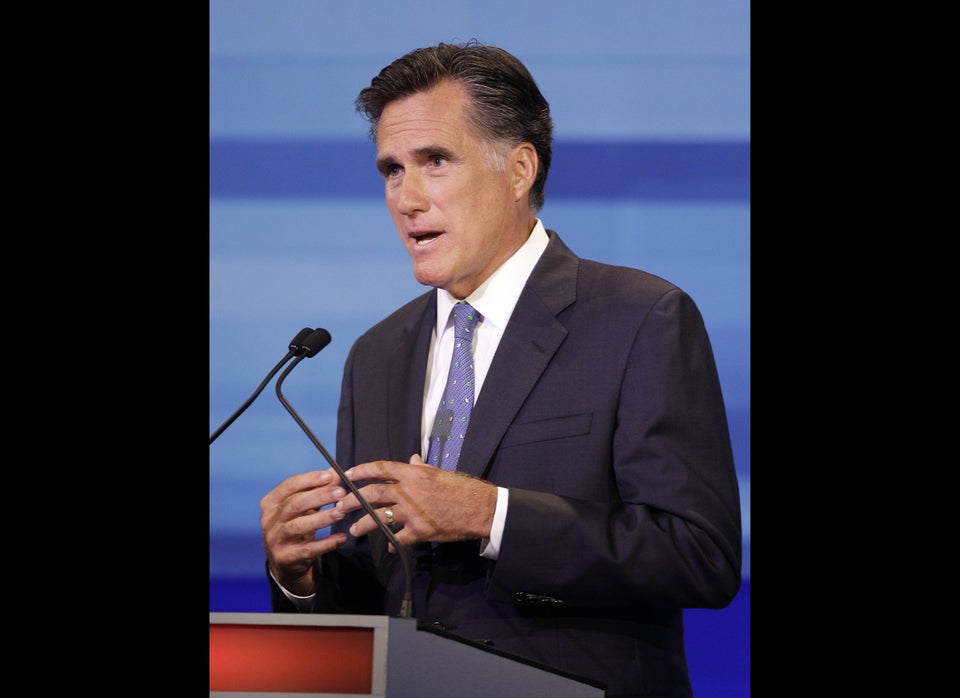 GOP Presidential Candidates On Women's Issues
Popular in the Community