WASHINGTON -- Andrea Sloan, 45, had been down to one good lung. Fluid had started to build up in the other, the right one, and it had to be drained once a week. "I literally can't breathe," she told The Huffington Post last week.
Sloan, an Austin, Texas, attorney who heads the Texas Advocacy Project, a group that provides free legal work and advocacy for victims of domestic violence, is seven years into a nasty battle with ovarian cancer. She has survived surgeries, chemotherapy and radiation. She endured a stem-cell transplant. Now, the cancer has roared back, and she faces limited options. She and her doctor sought an experimental drug being developed by BioMarin Pharmaceutical, a Northern California-based biotechnology company, that they believe may prolong her life.
The drug, now being tested on cancer patients, is not yet approved by the Food and Drug Administration for sale. Nevertheless, Sloan asked BioMarin to allow her access to the drug under the FDA's compassionate use exemption. BioMarin refused.
An extensive online campaign that included a Change.org petition with more than 190,000 signatures and the support of former House Speaker Newt Gingrich (R-Ga.) and various Texas politicians didn't change BioMarin's position.
"I needed this medicine in July," Sloan said last week. "We're almost to October."
Sloan's team, known as Andi's Army, announced Thursday that the campaign paid off with a stunning victory. Another drugmaker working on a drug similar to BioMarin's agreed to provide Sloan with its experimental medicine under the compassionate use exemption. The company wishes to remain anonymous.
"The drug I am receiving is from the same class of breakthrough therapies I was initially pursuing and my world-renown doctors are confident in its ability to be effective," Sloan said in a press release. "I began this quest for compassionate use because my life matters to me and to the people I love. I owed it to myself to fight for my life, and I owed it to them."
The victory was not an easy one. During her campaign, Sloan was hospitalized briefly several times. "Unfortunately, her health got worse," said Dr. Charles Levenback, a professor of gynecologic oncology at the University of Texas MD Anderson Cancer Center. "It would have been better a few months ago. The point is it's cancer. If you don't do anything, it gets worse."
Levenback said he could not be happier for his patient with Thursday's announcement. He said he and other members of Sloan's team had spent weeks ironing out the deal with the drug company. "I'm hoping she has a good response" to the treatment, he said.
BioMarin's refusal to help featured the company's CEO appearing to attack Sloan and her supporters personally. The company said previously that it didn't ask the FDA to make a compassionate use exemption for Sloan because its drug is still in early human tests.
"It has not been easy to confront my own mortality, and certainly in such a public way," Sloan said in her press release. "I want to offer a heartfelt thank you to the thousands of people who have signed the petition, tweeted their support, joined Andi's Army on Facebook and made immeasurable personal sacrifices. I do believe our collective efforts have been in furtherance of a greater good.
"We have started a national dialogue about the need to institute meaningful change not only in the way that individual pharmaceutical companies implement and grant compassionate use of pre-approved medications in rare circumstances, but also in the way that the system works to get drugs to market as quickly as possible while ensuring that they are safe."

Before You Go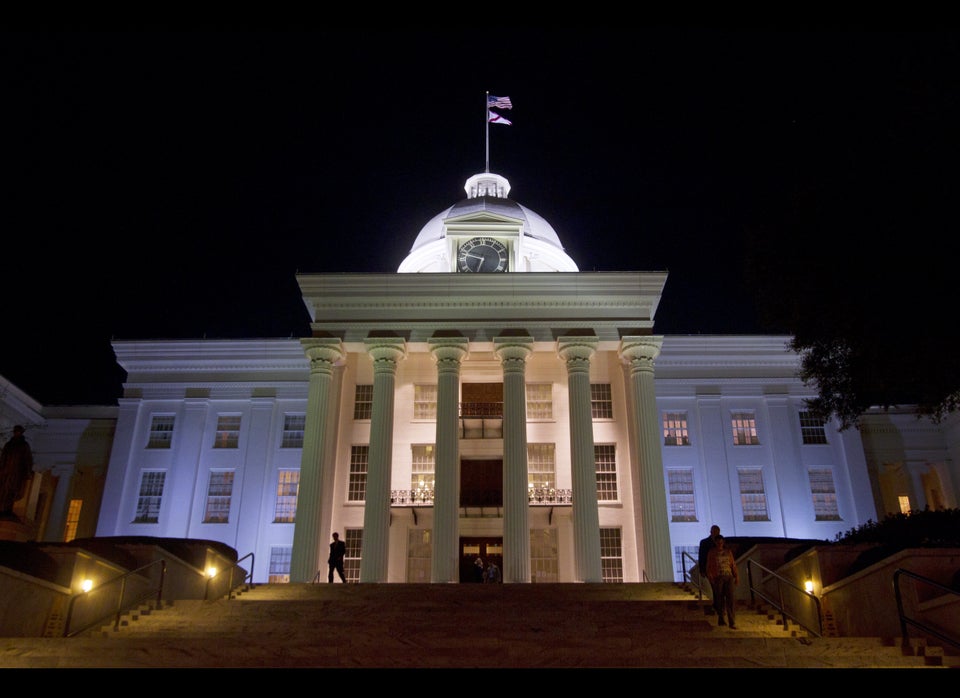 U.S. State Capitol Buildings
Popular in the Community