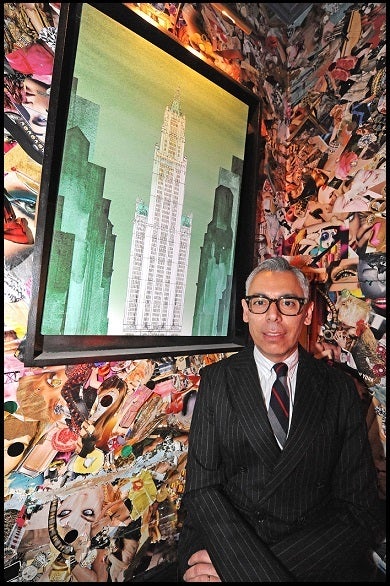 I'm so excited to have interviewed Andreas Katsambas, the man who started The End Records, which is an independent record label located in New York, that specializes in rock, metal, indie and electronic music. (I just ran out of breath reading that back to myself!)
Being a musician is fun. But there are so many things that go on behind the scenes in order to get your music out there to the world. Even with my hatchlings' rock n' roll band, The Green Planet – I wonder, what's the next step?
Let's find out together what a record label does – I bring you Andreas Katsambas!
Andreas, tell us the story behind the BEGINNING of The End Records.
I started the label out of my second bedroom. I had a day job so I had juggled both. I would get up at 5am and do the label stuff for a few hours, go to work, come back and work until late in the night.
The company address was a P.O. Box and I would take my meetings at Starbucks next door. My first employee worked out of his place and in the third year we rented a small place in the basement of an office complex and made it my full time thing. I was so happy!
What changes have you seen in the music business in the past 10 years?
So many things in the last decade had an impact on the music business. Here's a list that can be good, bad, ugly or a combination of the three:
The Tower Records shuttering was devastating to the industry and the end of an era. They carried a deep catalog and they supported independent music. Colin Hanks documents their story in All Things Must Pass and it's highly recommended.
So many indie shops went under in the last decade. As CD sales kept shrinking, a lot of stores couldn't stay afloat and had to close their doors. In the last few years there have been new vinyl only stores, but they are very specialized and niche.
Amazon became the biggest e-commerce platform for physical music. At one point they opened the platform to third party sellers and that allowed individuals and small companies to sell their music through Amazon.
iTunes gave a proper channel to iPod owners to buy and download music in a convenient and legitimate way. The release of the iPhone shifted the spectrum even more towards digital and before long iTunes became the biggest music account surpassing WalMart, Target, etc. In the last two years they have also been pushing Apple Music as the next growth area.
Youtube had a major impact. At first it was seen as a promotional tool and then a revenue stream for music. Official videos, lyric videos, static videos, full album playlists, rarities, bootlegs, covers, rehearsals, you name it. Just search for it and it's there.
Pandora, SiriusXM, iHeartRadio all brought the radio concept to the internet. For fans that just want to hit play and forget it, these are all excellent options, and in addition to computers and smart phones, these services have expanded to the automotive industry.
Vinyl became cool again. What's interesting: a lot of sales come for non-music stores such as Urban Outfitters, Nordstrom, Whole Foods, etc.. Record Store Day became a huge success and is now a major event on a global scale.
Social Media became a huge marketing tool in terms of developing artists and promoting releases, events, etc. Many artists have millions of followers and can have a successful release by just announcing it on their social platforms.
Finally, streaming has taken over the music industry and it's helping in many areas. More on that further below.
Regarding the artists posted on your website, it appears that there is a much larger percentage of males than females on your label. What are the demographics of the people who listen to the music you represent?
We have a lot of female artists, i.e. Brigitte, Petula Clark, Eklipse, Imam Baildi, Tower, Heliotropes, Nina Persson, Michelle Chamuel, etc. They are all so talented and bring their own unique elements to music; it's amazing.
In regards to demographics, we have a diverse roster so it depends on the artist to be honest. Some of our artists are niche but because of our variety we end up covering a wide spectrum. Sometimes I go to a show at a small club in Brooklyn and I feel like the oldest person in the room, and other times I can go to The Zombies show and see all demographics covered. Obviously we are not forcing anyone to enjoy our music but we tell people to at least give it a chance.
In July 2016, The End Records was acquired by BMG. Why was the decision to be acquired made? How long did it take to ink the deal?
It is pretty clear now that digital and the rise of streaming has changed the music business fundamentally. Streaming generates huge amounts of data and it means that every release is effectively a global release. To deal with this new reality you need a sophisticated infrastructure and international reach to take an artist to the next level, so we were definitely looking for a partner.
And when we looked around, the new BMG was an obvious choice.
The owners of the old BMG were very aware of the changes digital would bring and so they decided to sell and then start a new company under the same name. They launched in 2008 in the same week as Spotify, so all of this stuff is second nature to them.
Interestingly unlike the established companies, they set out to handle music publishing and recordings under the same roof. They had grown quickly in publishing and wanted to build their recordings business and so there was a good fit.
At the end of the day I want to provide the best possible service to our artists and this decision made sense. We concluded the deal in about two months. We have always kept good records of our assets and I guess it helped expedite the process. I strongly believe we should always push for the best at every facet of what we do.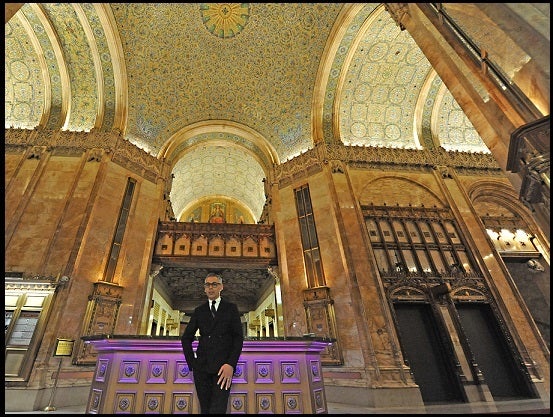 What's the difference between a record label and a music publisher?
Basically music publishers represent songs and record labels invest in and record and market and promote recordings. BMG has a track record of acquiring independent catalogs and labels. Although they have lots of infrastructure and are well-funded like the majors, they have a very independent spirit.
They recognized that we have a specific way of doing things and bring something to the party, and so it's a good combination.
Share one or two of the biggest success stories for The End Records.
Each release to me is special. We had many great stories through the years. A recent example is with The Zombies. An iconic band from the 60's that I grew up listening to as fan. We got to release the latest album and helped get them back on the Billboard charts after 48 years!
In addition to the deal with BMG being great as previously mentioned, we also moved to Manhattan after our lease in Brooklyn expired. We are now located in the Woolworth Building which I feel represents what we do; take something classy and elegant and add a modern touch to it.
How do record labels make money?
There was a moment we discussed switching our status to non-profit. The industry got hit from many different angles and the 2008 recession forced everyone to downsize, consolidate or even close doors. We really had to figure out what really makes sense moving forward. We accepted the fact there will be less retail shops and that CD sales will keep going down. iTunes sales were growing for a few years but that's slowing down. At this point the main areas of revenue and growth are mostly streaming and vinyl sales. Streaming has seen a tremendous growth and it appears the trend will continue. I see multiple benefits there. As a label, we get compensated for each stream so the same fan can listen to the same music more than once and it reflects in our revenue. As more subscribers join, there is a bigger pool of revenue to share, and as streaming expands in other countries then the numbers grow too. We have some big players in the game already, i.e. Spotify, Apple Music, Google, but we also expect more to join such as Amazon, Pandora, and possibly Facebook. So our goal is to keep delivering high quality music. In regards to vinyl, it seems fans really gravitate to that format. It's actually awesome to see young fans showing appreciation for vinyl. Streaming is great and offers convenience but there is something special about vinyl. Additional sources of revenue include licensing (TV, ads, films), online / satellite radio, etc.
Who decides if a band is going to go on tour?
Labels do get involved with touring but that's left mostly to the booking agent and the band's manager. The agent will help the artist get on the right tour, work out the other artists on the bill, target markets and venues to play, work out the artist fees, and draft touring contracts, etc. There is also a Tour Manager that helps the artist while on tour. There are a lot of components involved and having the right team is key in making sure everything goes smoothly. Touring has become an important source of revenue for many artists nowadays, and for a label is one of the best opportunities to promote an album.
Andreas, what do you do on a day-to-day basis? At any given point we have artists that are either in writing process, recording, touring, or busy promoting. There is always something going on so each day brings something different. First thing I do every morning is make coffee and check my emails. I start working on urgent stuff before I head to the office. Once at the office I check with each department and have discussions and meetings. The rest of the day involves calls, emails, meetings, and a lot of reports. I spend a lot of time looking at data and also making sure each project is getting proper attention. An album cycle can be two years so there are a lot of steps involved. Once we have calculated that, we speak with at least 1,000 people for each release. A lot of my lunch and dinners can be meetings and of course there are shows to attend. Everything revolves around music and there is always something playing either in the foreground or background including right now as I type this.
I'm constantly hearing that musicians don't make any money -- that most of the funds get eaten up in paying for a tour bus, equipment handlers, etc. Is that true? What could the music world do to make sure artists get paid enough to actually make a living?
A lot of people aspire to be musicians. Many of them are talented and deserve a chance at it. As is the case in many other fields not everyone gets to make it. I can't say if this is fair or not but it's the reality. Don't expect you will post a song online and everyone will gravitate to it. It takes a lot of hard work and effort to get people to pay attention. Like any other industry there are associated expenses and not each artist can bring enough revenue to cover them. Artists need to keep educating themselves and surrounded by good knowledgeable people. It's an industry that constantly morphs so try and understand it as much as possible. There are many resources out there to stay updated with all that's happening. It's a career path that you need to invest your heart and mind to.
Anything else you'd like to say?
Music is a universal language that speaks to everyone. In a world where we see a lot of divisiveness and extreme viewpoints we can rely on music as it speaks directly to the heart and bring us together. You can always rely on music to be there for you. The Doors said it best: "Music is your only friend, Until the end."
Calling all HuffPost superfans!
Sign up for membership to become a founding member and help shape HuffPost's next chapter
This post was published on the now-closed HuffPost Contributor platform. Contributors control their own work and posted freely to our site. If you need to flag this entry as abusive,
send us an email
.