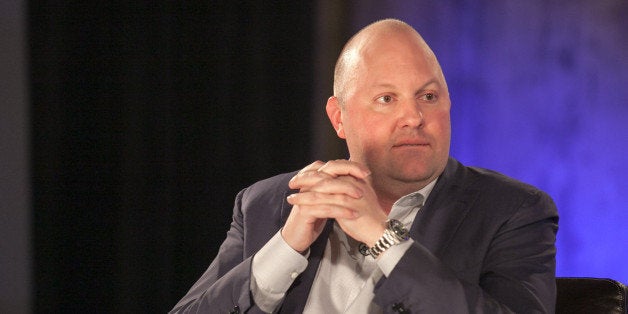 Even Marc Andreessen has trouble attracting women to his $4 billion venture capital firm.
The venture capital titan said he has tried to hire an unnamed woman general partner to Andreessen Horowitz five times. Each time, she turned him down.
"They get so many offers," he said in a Q&A with Fortune's Dan Primack. "Because there are so few and the need is so intense, they get so many offers, that they're just drowning in opportunity."
It doesn't help that the number of female VCs has actually shrunk. From 1999 to 2014, the number of women executives at venture capital firms decreased from 10 percent to 6 percent, according to research from Babson College.
Andreessen said women make up 52 percent of his 107-person staff. Promoting one of them may be the best way to elevate a woman to the company's executive team.
"What we've been focusing on is two areas in particular: Pipeline, which is just to say increase the numbers, just more training, more experience, get more people coming up," he said. "And the then the other is access, and what we think so much of the next step for people who get qualified is then do you know the right people? Are you able to get connected to the right opportunities at the right time?"
The dwindling pool of the female investors isn't necessarily a completely bad sign for the industry. It could mean more highly experienced women are leaving the big firms counted in the Babson report and starting their own, according to Fast Company.
"We have to get more people rising up the ranks," Andreessen said. "We have to get more executives."
Popular in the Community