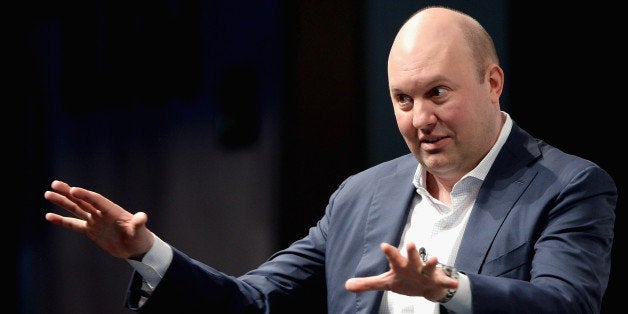 Marc Andreessen, Silicon Valley behemoth and co-founder of venture capital firm Andreessen Horowitz, doesn't want entrepreneurs looking for funds to tell him what they think he'll want to hear.
"It's a delight when they look at you with contempt -- You idiot -- and then walk you through the idea maze and explain why your idea won't work," he said in a new profile by The New Yorker.
Andreessen Horowitz looks to invest in founders who not only want to change the world, but have already thought of every possible dead end before coming to the pitch meeting. And if a founder has identified dead ends, he or she should also already know how to get around them.
"[W]e're not funding Mother Teresa," Andreessen told the New Yorker. "We're funding imperial, will-to-power people who want to crush their competition. Companies can only have a big impact on the world if they get big."
In the 1990s, Andreessen helped create Mosaic, the first browser that displayed graphics along with text, and was a co-founder of Netscape, whose web browser became the decade's standard for Internet users.
Andreessen and Ben Horowitz founded their $4 billion VC firm in 2009.
Among the firm's hugely successful investments are Slack -- the office chat app that started out as an online game and is now valued at $2.8 billion -- as well as Facebook, Twitter, Airbnb and Foursquare. The firm famously made $153 million on a $50 million investment in Skype when Microsoft acquired the video messaging company in 2011.
Andreessen Horowitz has also drawn attention recently for being slow to bring in top female venture capitalists.
Andreessen Horowitz did not immediately respond to a request for comment.
Calling all HuffPost superfans!
Sign up for membership to become a founding member and help shape HuffPost's next chapter