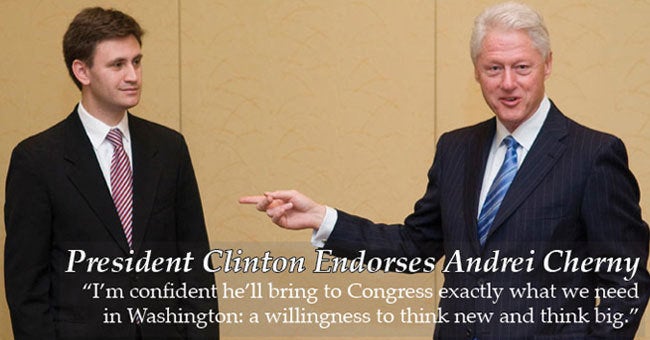 A Democratic congressional candidate in Arizona is under fire for comments he made at a 2010 Tea Party forum, where he said he was "proud" of the group and said he opposed the Affordable Care Act.
Andrei Cherny, a former state Democratic Party chairman who is seeking the Democratic nomination for a Phoenix-area congressional seat, said he believed Tea Party leaders when they said they were interested in tax and economic issues -- he was one of several Democrats to appear at Tea Party events around the state that year. At the time, Cherny was the Democratic nominee for state treasurer, a race he lost to Republican Doug Ducey.
"I went to Tea Party events all over the state campaigning, as did many other Democrats," Cherny told The Huffington Post. "I believe we should talk to people all over the state. If the Tea Party folks were taken at their word of being concerned about fiscal issues, we have a strong message to bring."
But Cherny said that while he believed the leaders of the Tea Party during his 2010 race for treasurer, he has distanced himself from the group during his current race and when he was state party chairman in 2011. Cherny said the group has been "corrupted" by "conservatives" who have been "selling" the original activists "a bill of goods."
"People under the Tea Party banner have pursued an agenda completely at odds with what their supporters said they were about," he said.
Clips of Cherny speaking at a Tea Party-sponsored debate with Ducey in Tempe have been circulating on YouTube and via DailyKos blogger "EyeonAZ09." When asked at the debate to give a one word answer describing his position on the ACA, Cherny responded "oppose."
During his opening remarks, Cherny described his views about the Tea Party to the audience.
"I am really proud of what you have been doing," Cherny said. "You have put the issue of our country's fiscal future on the front burner. That is a very important public service to the people of our country and our state."
Cherny and Ducey were also asked for their views on SB 1070, the controversial immigration bill signed by Gov. Jan Brewer (R) earlier that year. Cherny said he had spent time "fighting illegal immigration" but did not take a position on the law, saying it was up to the courts to decide. He told the audience that "we don't know what 1070 is right now." At the time, the law had been taken to court. Last month, the Supreme Court struck down several portions of the law.
Cherny told HuffPost that he would have voted for the ACA if he was serving in Congress at the time, but he believed the bill did not go far enough. He said not having a public option in the legislation was a problem for him, and was part of the reason he chose to say "oppose" when asked. He also said he believes the bill could do more to force competition in the prescription drug market and lower costs, adding that the system used in the bill was done to help drug companies.
But despite his many issues with the bill, Cherny stressed he would have voted for it.
"Even that night I said if it was the only option on the the table, I would have voted for it," he said.
Cherny told HuffPost that he used other forums around the state to say he was opposed to the immigration law and that when he answered the question at the Tea Party forum he was describing the court cases pending.
"I was getting attacked by the Republicans frequently for opposing 1070," he said.
Cherny is locked in a competitive three-way Democratic primary against Senate Minority Leader David Schapira and former state Sen. Kyrsten Sinema for the newly created seat. Cherny, a speechwriter in the Clinton White House, was backed last week by former President Bill Clinton.
Sinema has had to contend with reports that she had a close working relationship with former Senate President Russell Pearce (R), the author of the immigration law, and didn't publicly back Pearce's recall. Sinema's spokesman, Rodd McLeod, said that Sinema was against the law and she did not publicly back the recall as part of a political strategy to oust Pearce.
McLeod attacked Cherny for what he says is the former state party chairman changing his position on the ACA.
"You can change your mind and explain why, that is not what Andrei Cherny has done," McLeod said. "He is speaking out of both sides of his mouth. I don't think he has been running a candid and forthright campaign. If you used to be against it and now are for it, explain it."
CORRECTION: A previous version of this post misstated Cherny's relationship to the Tea Party with regard to economic and tax policy in 2010.
Before You Go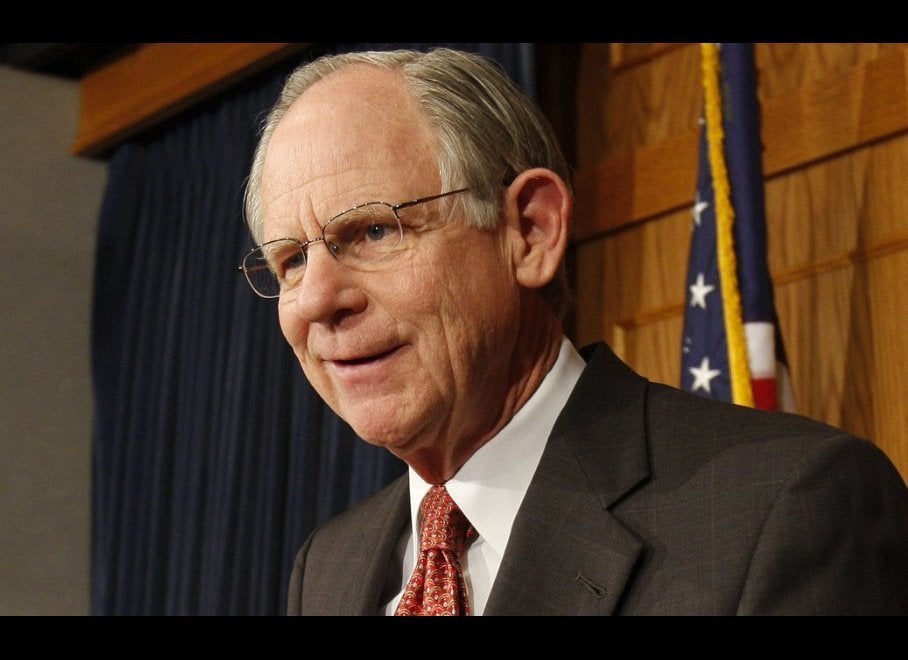 Tea Party Casualties
Popular in the Community