It's the ultimate proof to the eternal claim, "Add two cup sizes!"
Andrej Pejic, a man with no breasts at all, is the star of a lingerie ad campaign promoting push-up bras. Modeling for Dutch company Hema, Pejic wears the brand's Mega Push-Up Bra (just 20 euros!) underneath two different v-neck dresses.
And he didn't even need a sex change to do it. The androgynous model once told a reporter that he would consider getting a sex change "if I was offered a Victoria's Secret contract. You'd have to, wouldn't you. I can't imagine doing it any other way." Now he's proven that there is, indeed, another way to get a lingerie contract.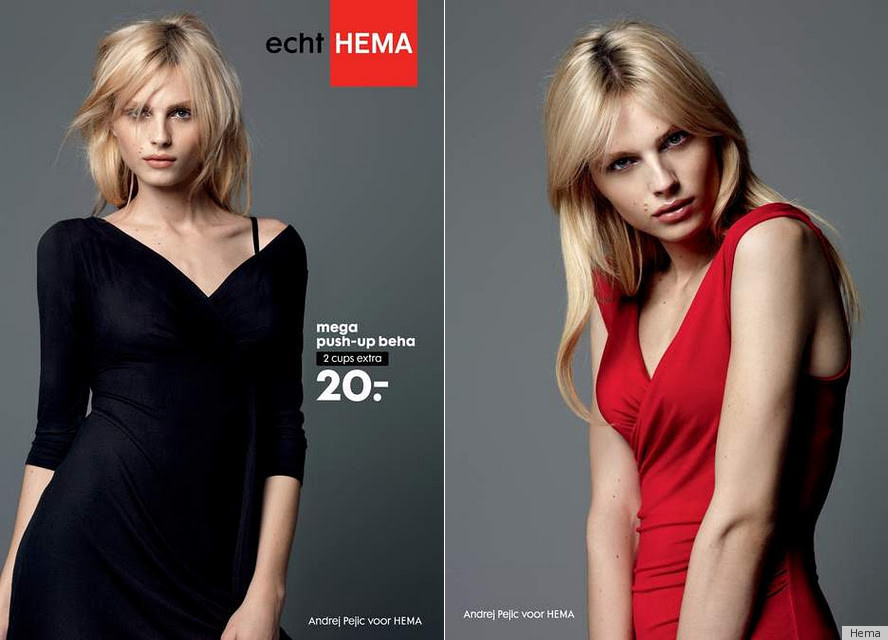 Related