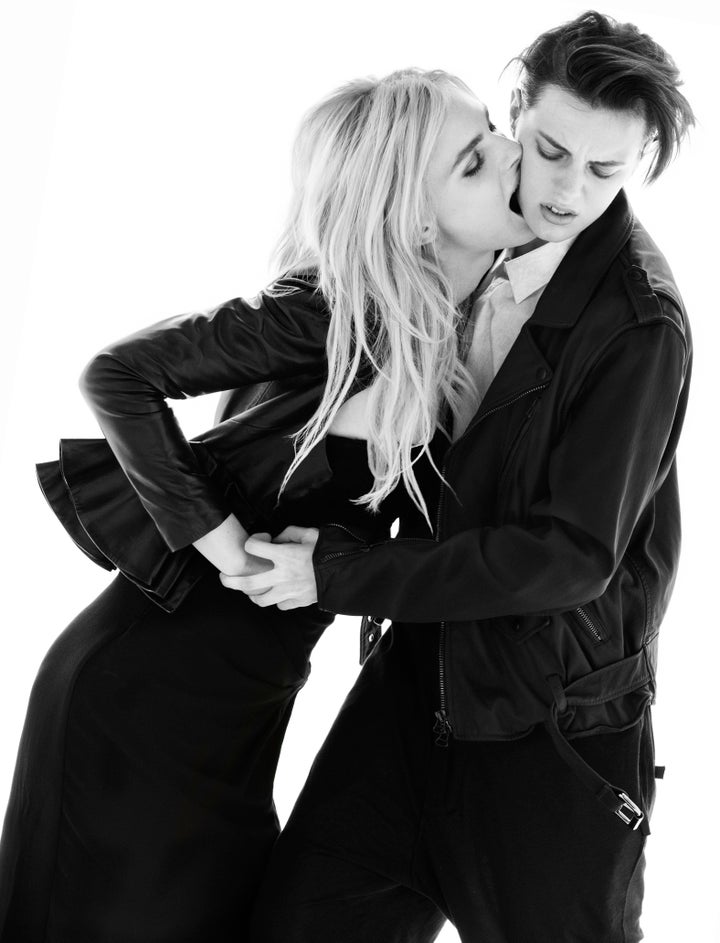 Andrej Pejic, one of our favorite models, has slipped in front of Sara M. Saric's camera with Erika Linder, a female model for a gender-tilting new photo spread.
The "Battle of the Sexes" shoot, commissioned for FORWARD by Elyse Walker, puts Andrej in womenswear from Givenchy, Alexander McQueen and Proenza Schouler, while Erika's clad in menswear from Yohji Yamamoto, Rick Owens, and 3.1 Phillip Lim. In the series of chic black-and-white photos, Pejic, in his trademark blond hair, plays the more feminine-looking lead, while Linder's appearance, with her cropped hair and rugged clothes, appears more traditionally masculine.
But when the two come together, it makes for a powerful shoot -- and a powerful statement.
Watch Andrej and Erika pull hair, bite each other (!) and kiss and make up below.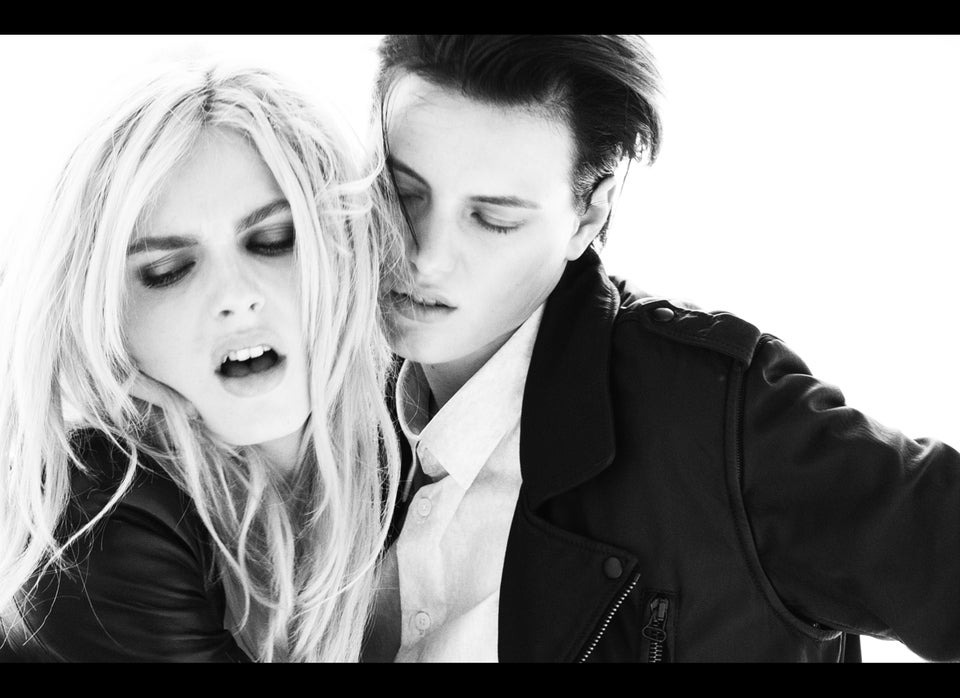 Popular in the Community