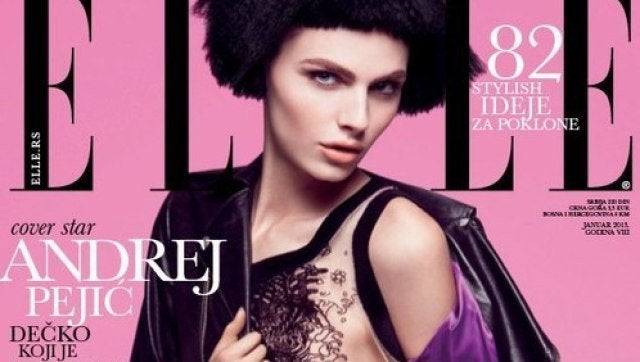 Pejic suits up in head-to-toe Jean Paul Gaultier and an Audrey Tatou-like black choppy wig for the cover, and inside, he plays the role of both male and female model who tussle with each other in some gorgeous suits and La Perla lingerie. We've seen this kind of shoot from Pejic before -- remember this? -- but this is the first time Pejic has dueled with himself.
With this new cover, Pejic joins the not-too-shabby ranks of David Beckham and Brad Pitt in being male Elle cover stars.
What can't he do? It's Andrej's year. We just live in it.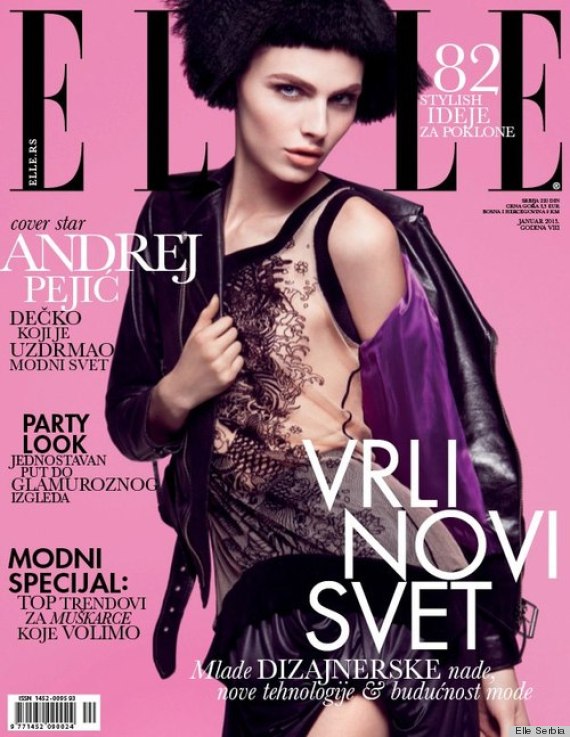 See even more Andrej below...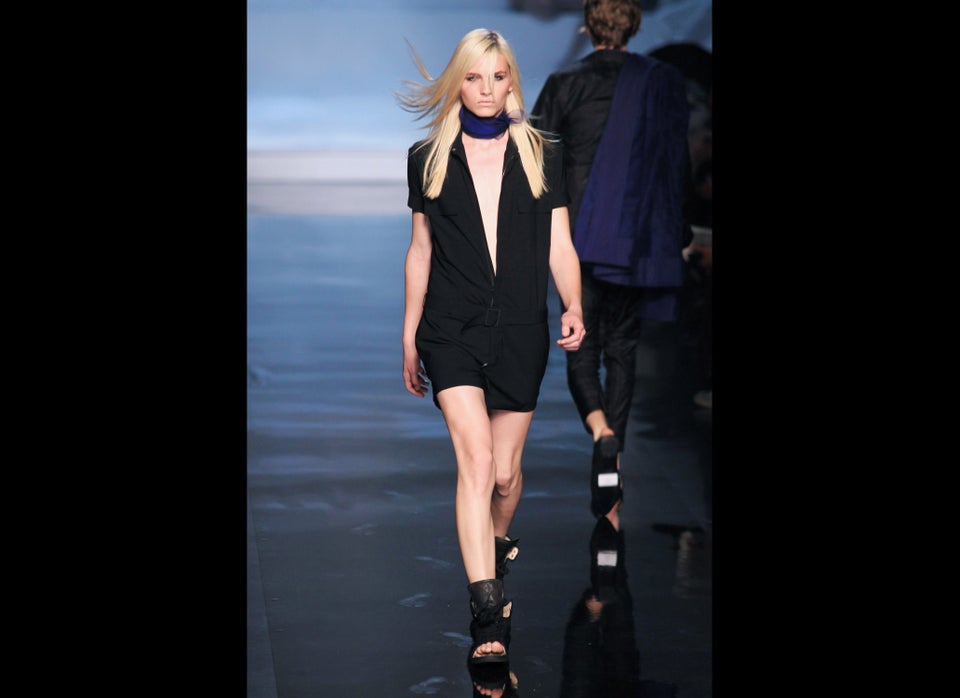 Andrej Pejic Major Campaigns and Runways