Andrej Pejic has conquered runways, magazines and even the coveted territory of designer ad campaigns. But word on the street is that the androgynous male model may be making his biggest leap yet -- to the big screen.
Before you totally freak out (like we did when we first read it), Frockwriter reports that nothing is set in stone. Discussions have happened between Pejic and Florence Dewavrin, a French film director developing a movie based on Balzac's "Séraphita."
The novel, for those who aren't up on their French lit, centers on an androgynous youth named Séraphitus who attracts the love of both a woman and a man, who believes him to be a woman named Séraphita. Séraphitus/Séraphita is portrayed as the ideal display of humanity, an individual so willful and self-aware that he can transcend the limitations of the cruel world.
The book dates back to 1834, but it sounds like the ideal role for Andrej, who transitions smoothly from male to female looks before the camera lens (and embraces both roles). His Paris agent, Arnaud Vanbleus, tells Frockwriter, "He's a phenomenon, that's for sure -- and he's unique, there is only one... Everyone wants to have him. But the thing usually is, they either don't have the budget or we're not interested in the project."
I would like to live in a world where your gender, nationality, sexual orientation, and, above all, financial status didn't affect the opportunities you are given in life, the way you're treated by others, and your overall freedom. In a world like that, I wouldn't be given such a complex definition.
Combining such beautifully articulated ideas with a gorgeous French film -- we really can't envision anything better. Read more at Frockwriter.com.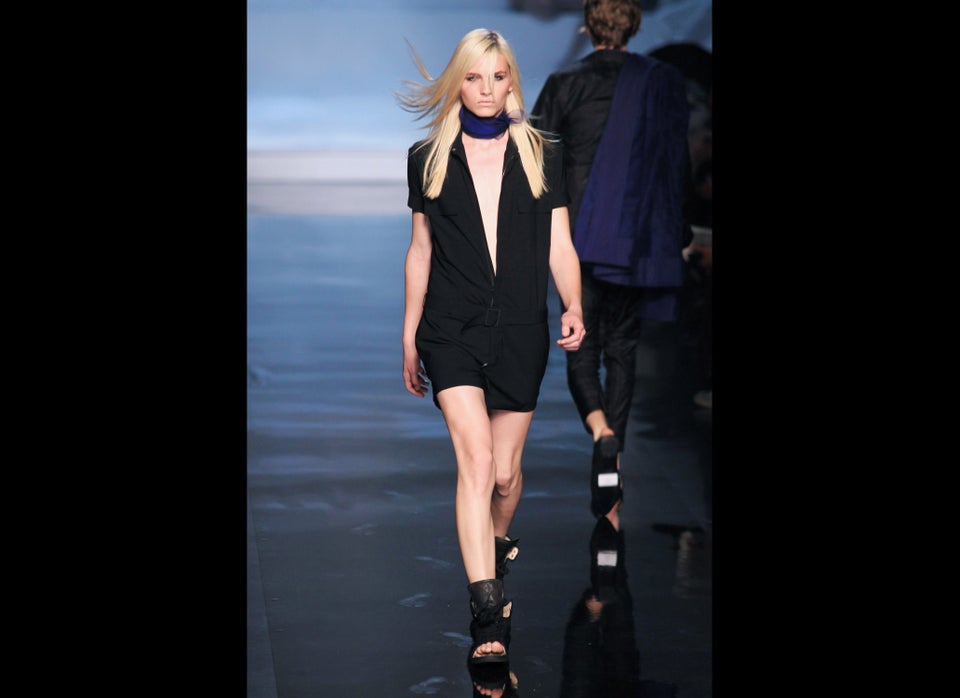 Andrej Pejic Major Campaigns and Runways