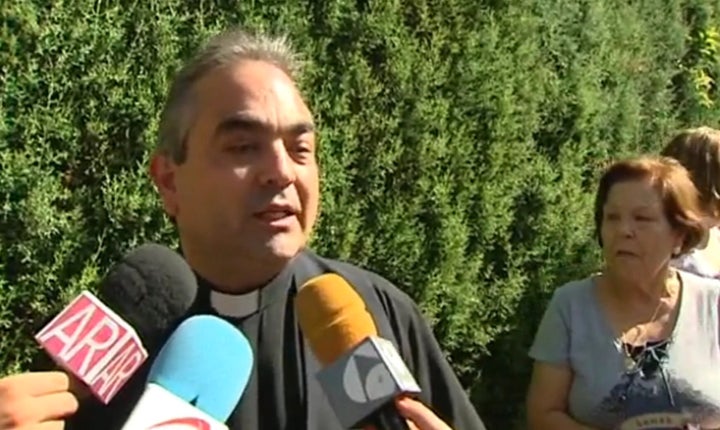 Andrés García Torres was "separated" from his Catholic parish after a photo surfaced of him shirtless with his arm around another man, and now the priest is offering to go to extreme measures to prove he's not gay, according to a report from Spain's Antena 3 and El Pais.
"I have told them that they should do the test to measure my anus to see whether it is dilated," the priest says in the video, according to a HuffPost translation.
Torres, who's 46, was a priest in Fuenlabrada, a city about 15 miles south of Madrid.
The reporter in the video says that the church has removed Torres for "pastoral" reasons, although Torres says the church has evidence that says proves he's gay, including web postings of him soliciting himself to other men.
The photo in question, which you can see in the video below, shows Torres shirtless with a 28-year-old Cuban seminary student, according to El Pais.
"I have a normal friendship with this boy," Torres says in the video, according to a HuffPost translation. "There is nothing. This was the only day I've been with him. And we took a photo of ourselves with no shirts, and that is what started all this."
El Pais also reports that the diocese has ordered Torres to get tested for HIV and to undergo psychiatric treatment.
Torres says in the video that he's going to go to appeal the decision to authorities in Rome. "What Rome decides, then that is what I'll accept."
WATCH: (Video In Spanish)
Popular in the Community