Republican presidential nominee Donald Trump has tapped Steve Bannon, executive chairman of the conservative website Breitbart News, to run his campaign. That site's founder, however, once criticized Trump's politics.
Andrew Breitbart, who died in 2012, said the businessman wasn't actually conservative.
"Of course he's not a conservative. He was for Nancy Pelosi before he was against Nancy Pelosi," Breitbart said during a 2011 appearance on Fox News.
"Celebrity is everything in this country, and if these guys don't learn how to play the media the way that Barack Obama played the media last election cycle and the way that Donald Trump is playing the election cycle, we're going to probably get a celebrity candidate," he added.
Breitbart News has unabashedly supported Trump's presidential campaign. The site even sells shirts that say "Border Wall Construction Co." ― a reference to Trump's proposal to build a wall between the United States and Mexico.
Many people think Trump hired Bannon, who has no experience running a campaign, because he will be more permissive of the candidate's nasty, off-the-cuff verbal attacks and pugilistic instincts.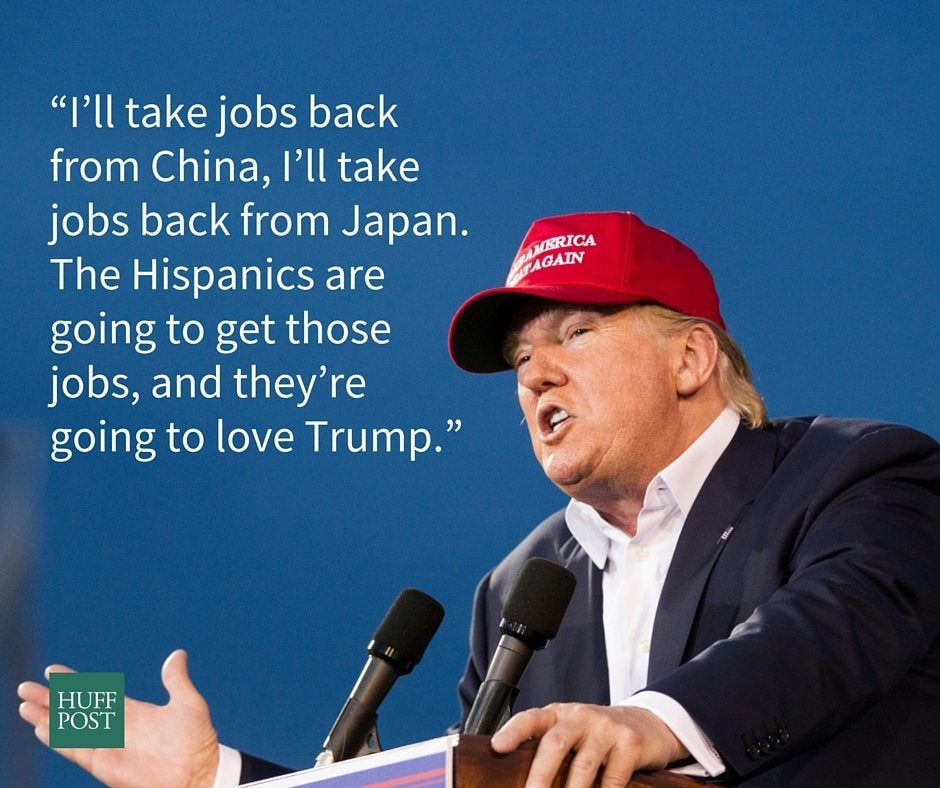 9 Other Absurd Things Donald Trump Has Said About Latinos
Popular in the Community