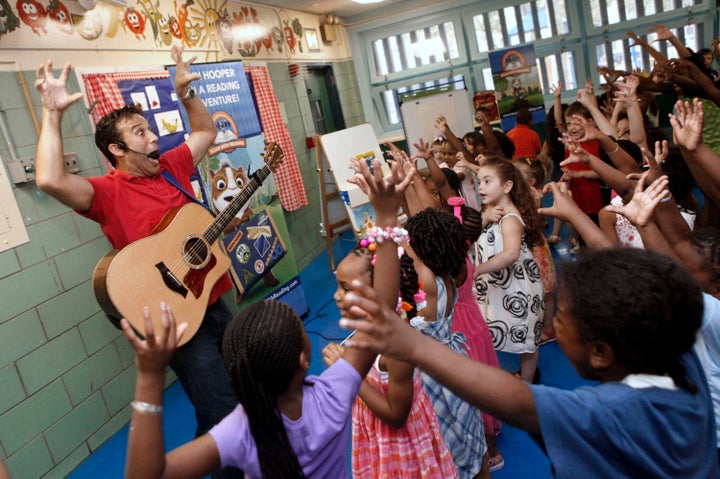 The Department of Education is canning an infamous Brooklyn principal who grabbed headlines for sending teachers nonsensical letters filled with grammatical errors.
Principal Andrew Buck, who also pressured parents and staffers to recommend him for tenure, has been yanked from the Middle School for Art and Philosophy and placed on desk duty while the city moves to fire him, officials said.
"He has been denied tenure and assigned to administrative duties, pending his discontinuance," said Education Department spokeswoman Marge Feinberg.
Some parents and teachers say they are relieved he's gone.
"I cried tears of joy," said eighth-grade teacher Debra McLain, who was assaulted by a student during class last June and blames Buck for conditions at the school.
"Teachers were getting hurt, and the kids were running amok - he ran the school into the ground," McLain said.
Related
Popular in the Community