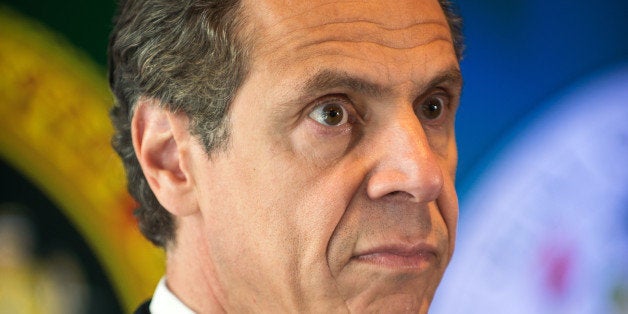 New York Gov. Andrew Cuomo (D) released a new book this week, and it's struggling.
New York Times reporter Amy Chozick shed light on Cuomo's book sales on Tuesday:
Strip away the fulsome platitudes and self-congratulation that punctuate Andrew M. Cuomo's 500-page memoir, and what's left is an insightful coming-of-age political autobiography of a guy whom you might trust as a babysitter and, warts and all, vote for again as governor of New York.

Maybe you wouldn't want to work for him, but you'll be surprised that — in spite of everything you've heard — you'd probably like to join him for a drink.

Judiciously purging the gimcracks would have made "All Things Possible: Setbacks and Success in Politics and Life" even more statesmanlike. And more introspection — combined with less braggadocio and caustic score-settling with the media — would have qualified this book as a shrewd political primer rather than left it vulnerable to being dismissed as a predictable campaign manifesto.
(Read more of their review here.)
When asked for a comment, Cuomo's office deferred to Harper Collins. A Harper Collins spokesman told The Huffington Post "Governor Cuomo has written an excellent book."
"We look forward to more book promotion after the election as we enter the important holiday, book buying season," Harper Collins spokesman Tina Andreadis said in an email.