 WASHINGTON -- In each of his three State of the State addresses, New York Gov. Andrew Cuomo (D) has given increasing levels of detail to his support for campaign finance reform in the Empire State. He has gone from calling for public financing in 2011 to laying out a comprehensive plan to fix the state's system of funding campaigns, viewed as one of the worst in the nation, in this year's address.
"We must enact campaign finance reform because people believe that campaigns are financed by someone else at exorbitant rates," Cuomo said Wednesday in his annual speech.
The governor's recent words have cheered groups working to pass campaign finance reform, including public matching funds for candidates, in New York state.
"We definitely have the best chance of winning than we ever have before," said Charlie Albanetti, communications director of Citizen Action NY, a grassroots organization at the center of organizing reform support over the better part of the last decade.
Campaign finance reform hinges on the backing of Democrats in the New York state Senate, where it faces near universal opposition from Republicans. The state Senate is currently run by a bipartisan coalition of Republicans and Independent Democrats; many of the latter have previously voiced support for public financing. As for the Democratic-controlled Assembly, it has passed public financing more than once in the past.
Support for comprehensive reform that includes public financing is very strong among ordinary New Yorkers, according to a Dec. 13-17 poll commissioned by the Public Campaign Action Fund, a pro-reform national campaign finance watchdog. The poll found more than 70 percent support for reform, including public financing, among Democrats, Republicans and independents in the state. Even when presented with a negative description of the reform proposal, as a waste of taxpayer dollars and welfare for politicians, those surveyed still strongly supported reform.
"Based on this widespread support for reform, we now have a situation where the elected officials in Albany are starting to realize that this is a priority for the people of New York," said Adam Skaggs, senior counsel at the Brennan Center for Justice.
Much of this confidence is based on the burst of activity that followed the governor's 2012 State of the State speech, the first in which Cuomo delved into the specifics of comprehensive campaign finance change. Traditional reformers from labor, environmental and progressive groups ramped up their organizing, and new groups brought their time and money into the fight.
Cuomo began to detail last year and expanded further in Wednesday's speech on a package of reforms, including the implementation of public financing for state elections based on the New York City model, lower limits on contributions, real-time disclosure of campaign-related activity and anti-pay-to-play laws to prevent corruption in state contracting.
The newest piece of the governor's reform package is a call for disclosure of all contributions within a 48-hour period after they are made. "We would apply this to all political and lobbying organizations -- PACs, 501(c)(3)s, 501(c)(4)s that do lobbying, political committees, political parties. Any contribution within 48 hours is disclosed over $500. There is nothing like it in the country," Cuomo said.
These reforms are directed at a system that currently sets the highest contribution limits of any state with limits, offers irregular disclosure rules that allow candidates in some cases to file only once or twice a year, has no disclosure requirements for independent expenditure groups and no laws on pay-to-play, and engages in very spotty enforcement. In recent years, high-profile corruption investigations have targeted New York state officials, including former Senate Majority Leader Joe Bruno and former Comptroller Alan Hevesi.
In February 2012, the group NYLEAD was organized by New York business leaders and the Brennan Center for Justice to provide a voice in favor of reform from the business community. Members of NYLEAD have engaged on the reform issue by writing op-eds, appearing in local news media and calling lawmakers to express their opinions.
David Calone, CEO of the venture capital firm Jove Equity Partners and a NYLEAD member, said that many of the group's participants are campaign donors themselves, but are fed up with the constant solicitations and the amount of time lawmakers put into fundraising.
Calone also argued that legislators' reliance on major campaign cash from business interests ultimately distorts the free market.
"The market should be a competition of ideas and products with a level playing field, but if folks are able to make contributions and have their voice heard in terms of tilting the rules, then we're not really in a capitalist free market society, are we?" Calone said. "It's who's able to use their megaphone of campaign donations to get heard by different elected officials, and you have their issues take priority."
Investor Sean Eldridge and his husband Chris Hughes, the Facebook co-founder and owner of The New Republic, also created the nonprofit group Protect Our Democracy after Cuomo's 2012 State of the State speech. Protect Our Democracy is looking to duplicate the kind of campaign that brought money and public pressure to help move votes in favor of gay marriage in the state Senate in 2011.
Campaign finance reform differs from gay marriage in one key respect: It's not a divisive issue among New York voters.
"The major difference between this and gay marriage is there isn't going to be that kind of consequence," said Jonathan Soros, the founder of Friends of Democracy, a campaign finance reform super PAC and a member of NYLEAD. "You're dealing with an issue that has north of 70 percent statewide support among both Democrats and Republicans."
Soros' Friends of Democracy, which spent nearly $2 million on the federal elections in 2012, will not shy away from helping out members of either party that vote in favor of reform.
"Although I'm reasonably identifiable as a Democrat in my political activities, I am totally agnostic in terms of who to support and whom not to support as it relates to this issue," Soros said. "I have no qualms with supporting a Republican who does the right thing on getting this done."
And supporting a Republican may be necessary. Currently, power in the Senate hinges on one undecided election between Republican George Amedore Jr. and Democrat Cecelia Tkaczyk. The race, which ended with Amedore up by just 40 votes, is being challenged in court over uncounted ballots.
"A lot hinges on that election because the math is so close quite frankly. If the Democrat wins in that seat, we have a majority of seats in the Senate who support a public financing system given past statements," said Albanetti of Citizen Action NY.
However the final Senate election shakes out, reformers hope that the governor will use his own popularity, along with the same legislative skill he deployed to push gay marriage, to move campaign finance reform through the Senate. To the extent Cuomo is focused on his political future beyond New York, he could benefit from another major success on an issue of importance to Democrats nationwide.
If reform happens in New York, campaign finance supporters on Capitol Hill should get a boost, said the Brennan Center's Skaggs.
"We think that New York is a big enough state -- it's an important state -- and we believe that if Governor Cuomo's leadership can get reform done here, it'll provide a model for the rest of the country, and it will show Washington that this is really a realistic measure that we can get them to do," Skaggs said.
Before You Go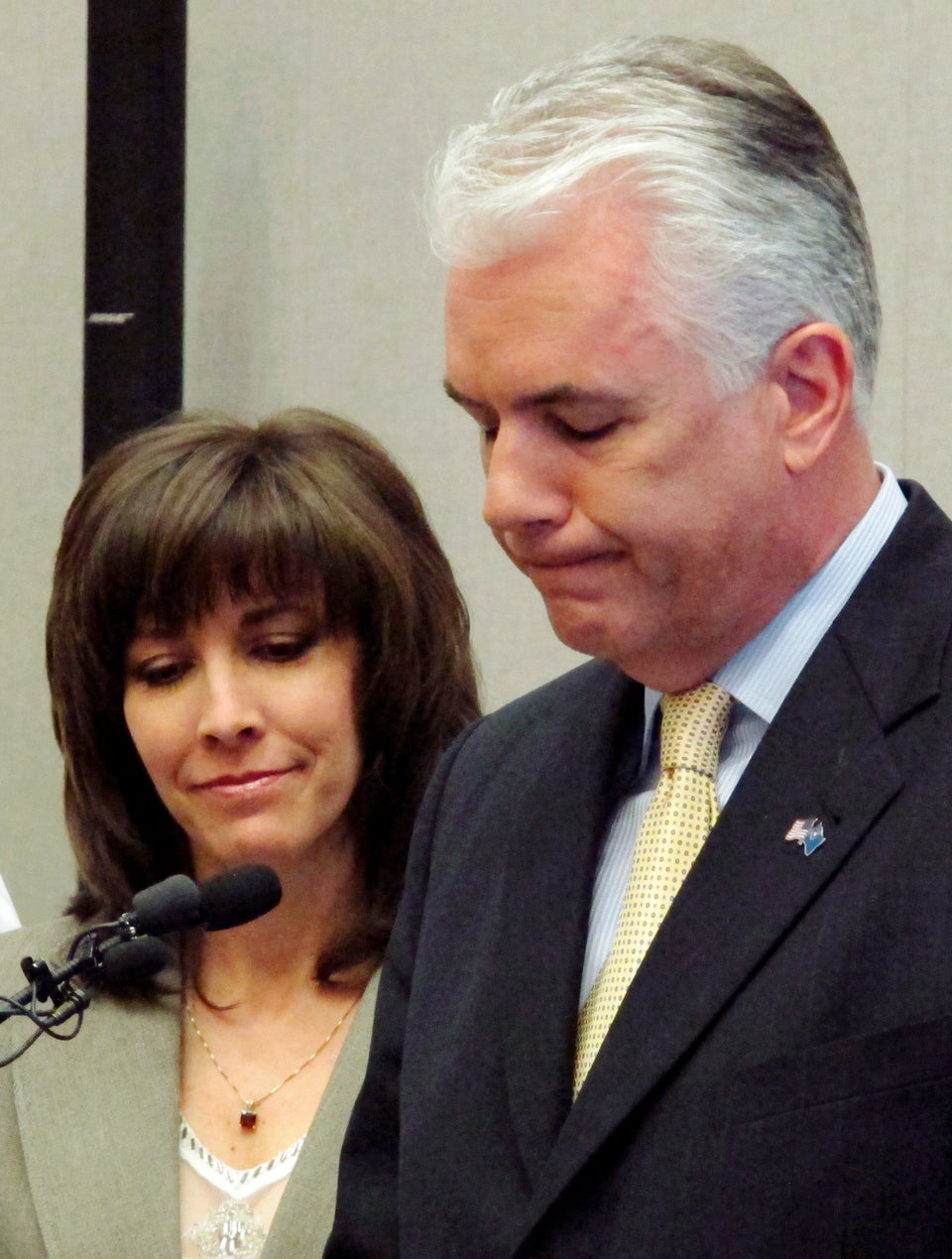 Biggest Political Hypocrites
Popular in the Community