New York Gov. Andrew Cuomo (D) and New York City Mayor Bill de Blasio (D) announced new quarantine guidelines on Sunday evening for patients who may have been exposed to Ebola.
The new guidelines will allow health care workers who have had contact with patients infected with Ebola to stay at home for 21 days, rather than at a medical facility. The health of those individuals would be monitored throughout that period. Healthcare workers returning from West Africa who had not had contact with Ebola patients would be monitored at a less rigorous level, Cuomo said.
Cuomo also defended implementing a mandatory 3-week quarantine after the practice came under fire from federal officials and a nurse who was detained. He said that the new protocol in New York would "probably be somewhat safer than what CDC comes up with."
"Some people say we're being too cautious, I'll take that criticism," Cuomo said. "If you want to call it a criticism that I want to be safer than CDC says, fine." He added that having the three week quarantine period was "better than the alternative" of having people get sick.
Dr. Anthony Fauci, director of the National Institute of Allergy and Infectious Diseases, said on Sunday that the mandatory quarantines could actually make the Ebola epidemic worse by discouraging healthcare workers from traveling to West Africa to treat the disease.
Cuomo said that he had received no pressure from White House officials to end the state's quarantine. An anonymous administration official told the New York Times that the decision to implement a mandatory 21-day quarantine was "uncoordinated, very hurried, an immediate reaction to the New York City case that doesn't comport with science."
During the at-home quarantine, individuals will be allowed to have visitors, Cuomo said.
New Jersey Gov. Chris Christie (R) said on Twitter Sunday evening that New Jersey residents who exhibited no symptoms of Ebola would be quarantined at home.
"New Jersey is not changing its quarantine protocol. The protocol is clear that a New Jersey resident with no symptoms, but who has come into contact with someone w/ Ebola, such as a health care provider, would be subject to a mandatory quarantine order, and a [sic] quarantined at home." Christie wrote on Twitter. "Non-residents would be transported to their homes if feasible and, if not, quarantined in New Jersey."

Before You Go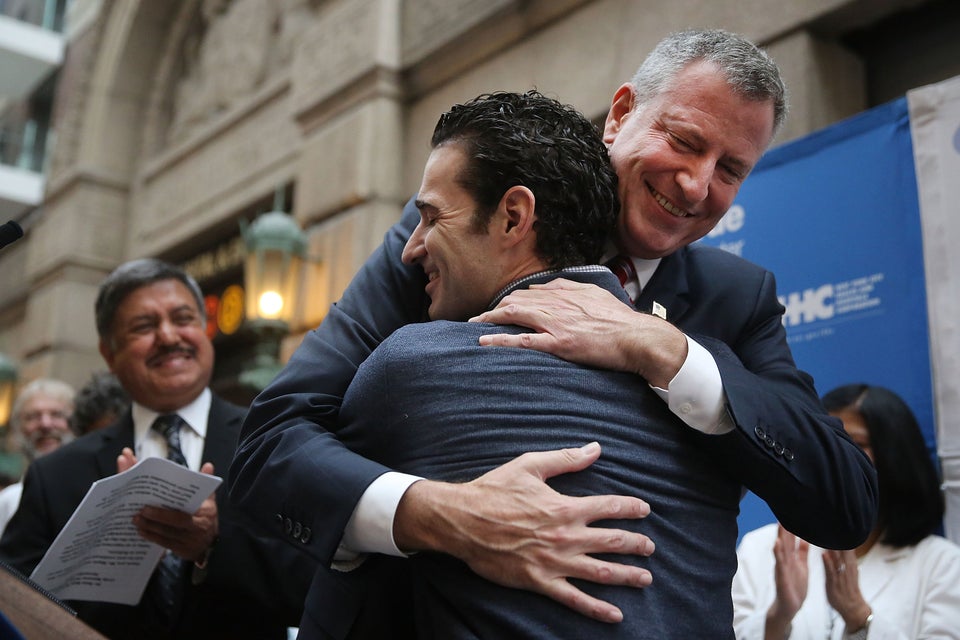 Ebola In New York
Popular in the Community