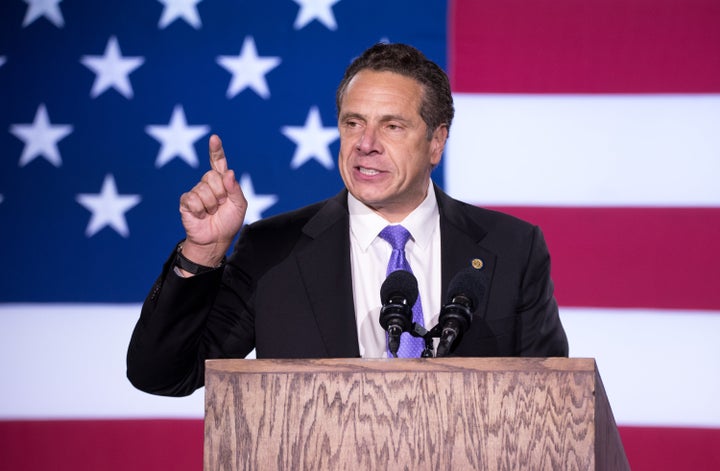 The proposed changes include implementing early voting in every New York county at least 12 days before the election and providing one polling site for every 50,000 residents. Cuomo is also pushing for automatic and same-day voter registration. New York is one of 13 states that does not have early voting and requires voters to provide a special reason to obtain an absentee ballot.
Cuomo also proposed that New Yorkers automatically be registered to vote when they submit an application to the DMV, with an option to opt out. A similar approach in Oregon has produced an increase in registered voters.
New York has a closed party system and if residents wanted to change their party ahead of the 2016 primary, they had to do it at least six months in advance. The rules prevented many independents who supported Sen. Bernie Sanders (I-Vt.) from voting for him in the Democratic primary. Nearly 126,000 voters found they had been purged from the voting rolls in New York City during the April primary.
"Voting is the cornerstone of our democracy. This past election shined a bright light on the deficiencies of New York's antiquated election laws and the artificial barriers they create that prevent and discourage voters from exercising this sacred right," Cuomo said in a statement on Sunday. "These proposals will modernize and open up our election system, making it easier for more voters to participate in the process and helping to make a more fair, more just and more representative New York for all."
The New York Republican Party did not immediately respond to a request for comment.
New York Attorney General Eric Schneiderman (D) praised the proposal and noted in a Sunday statement that his office's election hotline had received the most comments in its history.
"There is no good reason New York lags the country, lacking early voting, same day voter registration, and streamlined online voter registration," he said. "On Primary Day last year, my office's voter hotline received ten times more voter complaints than anytime in history, with over 1,500 New Yorkers reporting cases of long lines, inaccurate voter rolls, and confusing and inconsistent policies at polling places across New York. That needs to change." 
Common Cause New York, a government watchdog group, urged Cuomo to act unilaterally to implement the changes. 
"We note that Governor Cuomo has once again expressed his support for improving our state's election administration, joining the growing momentum here in New York to improve the voter experience and expand voting rights," Susan Lerner, the executive director of Common Cause New York said in a statement. "While we look forward to working with the Governor and the legislature in the new session to see a package of voting reforms become law, we urge the Governor to consider following the lead of Connecticut, where their Secretary of State established automatic voter registration administratively, without legislative delays."
Calling all HuffPost superfans!
Sign up for membership to become a founding member and help shape HuffPost's next chapter
BEFORE YOU GO
PHOTO GALLERY
2017 Scenes From Congress & Capitol Hill