New York is raising its minimum wage to $15 per hour for all state employees, Gov. Andrew Cuomo (D) announced Tuesday afternoon.
Cuomo said he decided to implement the increase out of "basic fairness and basic justice" as well as "economic anxiety." People who work full-time should not be subjected to poverty, he told demonstrators at a downtown Manhattan Fight for 15 rally, a union-backed effort that mobilized nationwide Tuesday to call for higher wages.. "You should have a decent lifestyle for you and your family."
Cuomo's unilateral move makes New York the first state to boost the minimum wage to $15 for all state government workers. About 10,000 state employees, including about 1,000 in New York City, will benefit from the increase, according to the governor's office. The change will be implemented gradually over the next six years.
The minimum wage in the state is currently $8.75 per hour, or about $18,000 per year for full-time workers. Cuomo noted that this meager salary "violates the very promise of this nation" because employed people end up relying on welfare and food stamps to survive. Since these programs are funded by taxpayers, Cuomo said, "we are subsidizing McDonald's profits and Burger King's profits. And we don't want to be in the hamburger business anymore."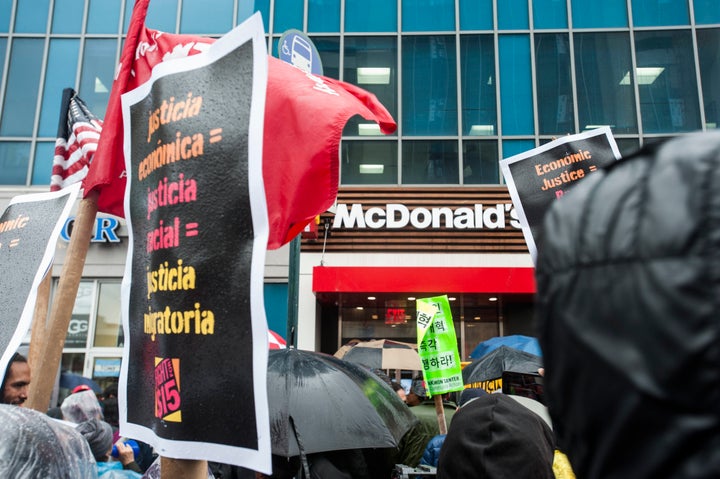 Cuomo said he hopes New York can set an example for other states with the higher minimum wage.
The governor's announcement followed Pittsburgh Mayor Bill Peduto's (D) statement earlier Tuesday raising the minimum wage for all city workers to $15 over five years.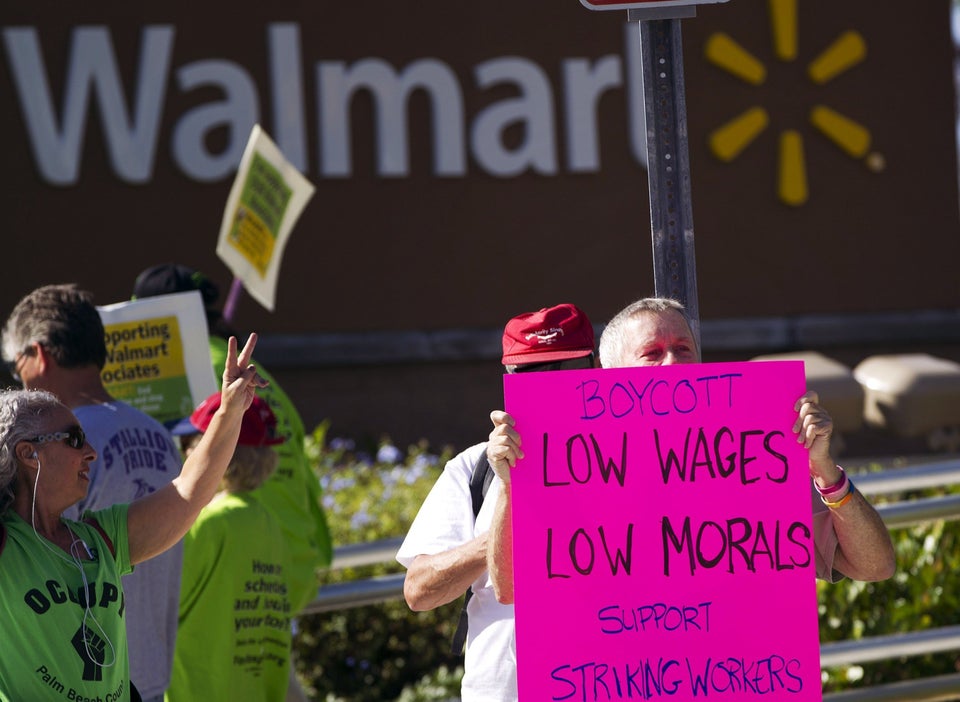 What Minimum Wage Haters Won't Admit
Popular in the Community