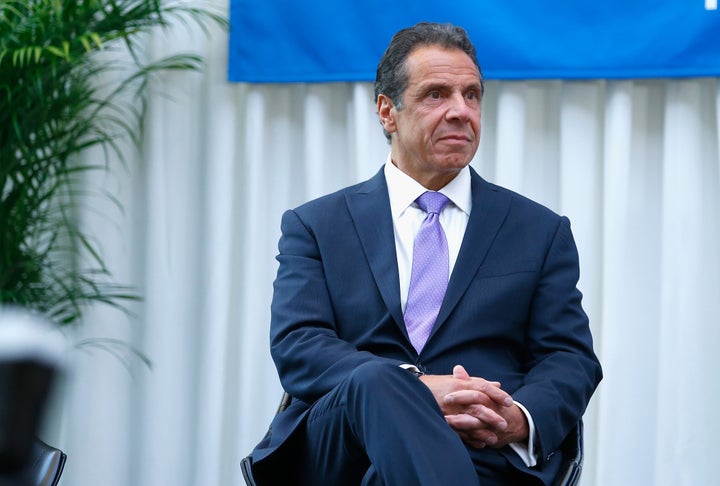 New York Gov. Andrew Cuomo (D) tried to turn the tables on a reporter at a press event Tuesday by bringing up the state's dispute with his TV channel's parent company after the journalist asked about straw donor allegations.
Zack Fink, a reporter for the regional cable channel New York 1, asked Cuomo whether he had considered returning donations he had received from employees of Crystal Run Healthcare, a New York clinic chain, or initiating an internal investigation into whether the donations were valid.
The question addressed the issue of a federal investigation into $400,000 in donations to Cuomo. Federal investigators are looking into whether, among other things, Crystal Run reimbursed employees for the donations through bonuses, which would constitute straw donations.
Responding to Fink, Cuomo briefly addressed the substance of the question, saying that his campaign would return the contributions or initiate an internal inquiry only if federal officials found wrongdoing.
Then he turned at length to a discussion of an apparent dispute between the state government and Spectrum News, New York 1′s parent company.
"Speaking of fraud, Charter Spectrum has been executing fraud on the people of this state," Cuomo said.
He argued that the cable company had failed to live up to its obligations to "increase cable access" in poor and rural communities and said he asked the state's attorney general to investigate Spectrum's ads touting its infrastructure investments.
He also personalized the critique, implying that Fink was partly to blame for the misdeeds.
"So you are defrauding the people of this state. That's a fraud," Cuomo concluded.
After Fink followed up with a question about cable regulation, Cuomo shot back, "Are you speaking on behalf of Charter Spectrum or yourself?"
"No, I'm just asking a question," Fink replied.
It is not the first time Cuomo has invoked a corporate dispute with Spectrum in an effort to fend off Fink. Earlier this month, he responded to a question from Fink about the way he reported his donations by saying, "I don't want to argue with you. I already have a lawsuit with your station, as you know."
The exchange was nonetheless a potentially costly lapse of public discipline for Cuomo as he seeks a third term of office.
His progressive challenger, actress Cynthia Nixon, immediately seized on the incident as evidence that Cuomo was not a credible warrior for the state against President Donald Trump's policies. Trump has likewise picked fights with the parent companies of news outlets or reporters whose coverage he dislikes.
"Cuomo can't hold himself up as New York's answer to Donald Trump, and simultaneously threaten members of the press for doing their job," Nixon said in a statement. "The Governor owes NY1's Zack Fink an apology. He was doing exactly what the free press is supposed to do."
A spokesperson for Cuomo's campaign did not immediately respond to a request for comment on the governor's remarks.
Cuomo remains the odds-on favorite in the Sep. 13 Democratic gubernatorial primary. A poll that came out Tuesday showed Cuomo with a 31 percentage-point lead over Nixon.
But Nixon's campaign maintains that standard polling under-samples the young people and infrequent voters who back her campaign. She is betting that her supporters' higher level of enthusiasm will allow her to change the shape of the electorate on what is expected to be a low-turnout Thursday election.
Before You Go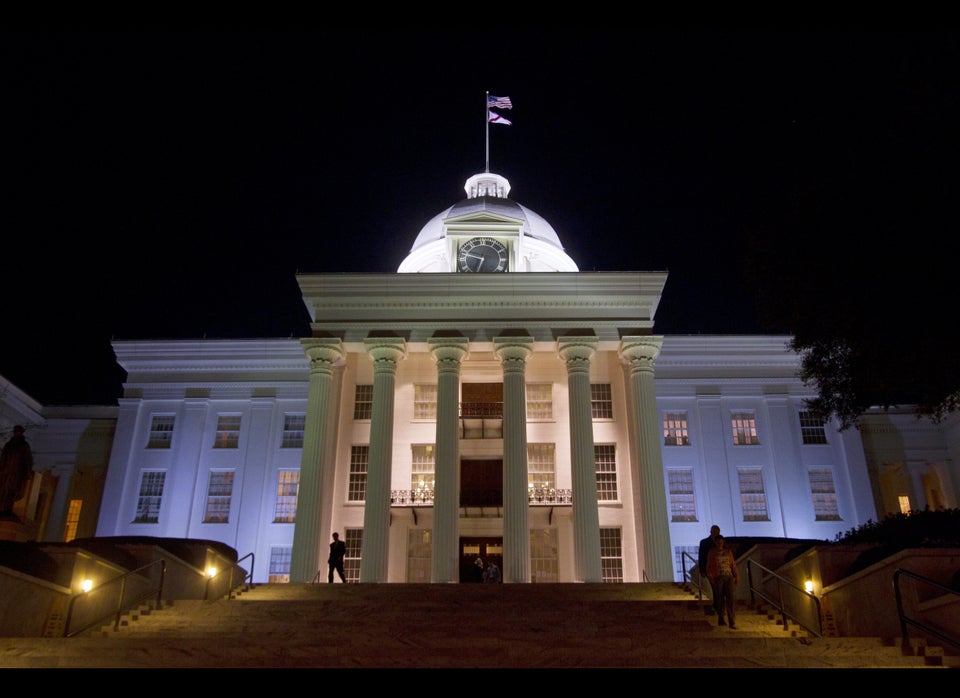 U.S. State Capitol Buildings
Popular in the Community