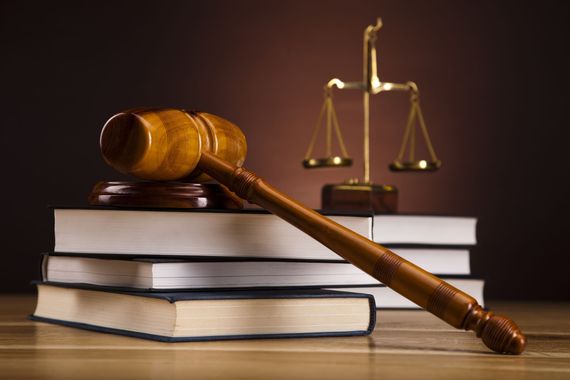 Image Source
An award-winning personal injury lawyer, Andrew Ellis proudly continues his uncle's legacy of advocating for those in need. In 1937, renowned attorney Emil K. Ellis was enmeshed in one of the most celebrated missing person's cases of its time when New York Supreme Court Justice Joseph F. Crater vanished after climbing into a taxicab one August evening in 1930. His disappearance, which happened at the height of a political scandal, generated wild speculation and was one of the most famous missing person's cases of the 20th century.
While rumors of blackmail and murder captivated the nation, Judge Carter's disappearance left his former wife, Stella M. Kunz, penniless. She was in dire straits, having been evicted from their apartment after failing to make rent. Thanks to the diligent efforts of Emil K. Ellis, Judge Carter was declared legally dead in 1939, ensuring that Mrs. Kunz received the full proceeds of her husband's life insurance, totaling $20,561 (equivalent to $350,000 today.)
Andrew Ellis - inspired by his uncle's noted accomplishments - pursued a career in law, and later founded Ellis Law Corporation in Los Angeles. He took up his first personal injury case just five months out of law school (a self-described "disaster) yet still won a $414 judgment. Over the last two decades, Andrew Ellis has distinguished himself as a champion of consumer rights and personal injury, securing more than a quarter billion dollars on behalf of clients.
His exemplary achievements as a leading Los Angeles attorney have been recognized on a national level; just this year Mr. Ellis was named one of the country's 'Top 100 Trial Lawyers,' joining the ranks of a distinguished group of peers.
Today, Andrew Ellis and his colleagues work tirelessly on behalf of individuals harmed by negligence, defective products, and malpractice, providing steadfast representation to those without a voice. Giving back to the community remains a priority for Ellis, who serves as a Diamond Level Honorary Board member of Los Angeles Trial Lawyers Care, and participates in numerous outreach programs and charitable activities.
More information on the case of Judge Joseph F. Crater labeled the "Missingest Man in New York":
Justice Crater and his wife Stella Mance Wheeler had been vacationing in Maine in the summer of 1930. One day, near the end of July, Justice Crater received a phone call, the contents of which he did not divulge to his wife. He merely informed her that he would have to return to New York to "straighten those fellows out." He reached New York the next day and then returned to Maine for a short while on August 1. He set off for New York again on August 3, having promised his wife that he would return in time for her birthday, which was on August 9. He never did so.
On August 6, he had dinner with two friends at Billy Haas' Chophouse on West 45th Street. Initially, his friends stated that he had taken a taxi outside the restaurant around half-past nine. Later, their statements changed and they stated that they had hired a taxi while the judge had decided to walk. At any rate, this was the last time Judge Crater was seen. When he failed to appear for the opening of the courts on August 25, his colleagues instigated a search. Ultimately unsuccessful, they sought police assistance on September 3.
After seven years, in 1937, Mrs. Crater petitioned to have the judge declared officially deceased. The petition did not go through immediately, and in 1938, she married Carl Kunz, an electrical contractor in New York. Eventually, in May 1939, Mrs. Crater (now Kunz), was interviewed at her home by the law assistant to surrogate James A. Foley and her own attorney, Emil K. Ellis. Mr. Ellis asked her about her married life and the last time she had seen the judge to which she testified that she had seen him on August 3. Mr. Ellis also questioned her about what she did next to which she stated that due to shock related illness she was unable to return to their apartment in New York until August 29. She searched the apartment but was unable to find clues to the judge's disappearance. She also stated that she returned to the apartment in January 1931, whereupon she and her mother instigated a search that revealed a note addressed to her and about $6,000. The note listed the people who owed Judge Crater money.
After further questioning by Mr. Ellis, Mrs. Kunz stated that she firmly believed her husband was dead and had no knowledge of why her husband would disappear without getting in touch with her. Based on this and various other circumstances, Mr. Emil K. Ellis was able to have Judge Crater declared legally dead in 1939, which enabled Mrs. Kunz to receive the life insurance proceeds.
Story Written By
Ava Lawson
REAL LIFE. REAL NEWS. REAL VOICES.
Help us tell more of the stories that matter from voices that too often remain unheard.