An accused bank robber might have gotten away with the crime if not for a key piece of evidence: his car keys.
Andrew Frank Laviguer, 57, was arrested Monday afternoon for allegedly robbing of a Wells Fargo in Portland, Ore.
Laviguer allegedly than ran away, scattering cash and forcing the evacuation of a building, OregonLive.com reported.
After the bank robbery was reported, Portland Police Dept. Commander Bob Day, said 911 callers helped police keep a handle on the suspect.
"He was running through the blocks, running all over the place, and people were calling us, helping us out," Day told OregonLive.com.
When Laviguer was arrested, the arresting officers discovered that the gun he allegedly flashed during the robbery was actually a fake, KOMO News reported.
Investigators booked Laviguer into the Multnomah County Jail, on a previous arrest warrant. Besides Monday's robbery, police say he is also the primary suspect in five other heists in Oregon and Washington.
Local and federal officials are still sorting out exactly which additional charges he will face and where, the Bend Bulletin reported.

Before You Go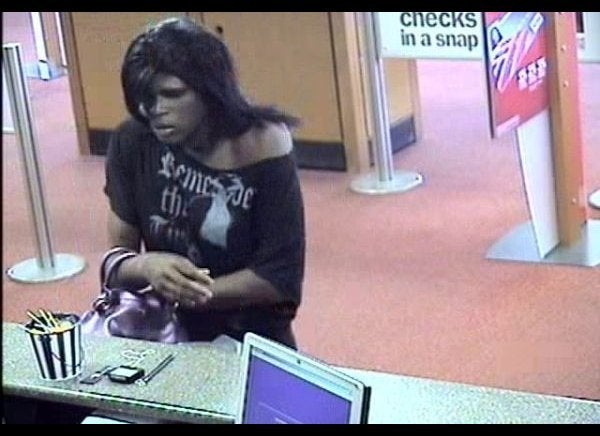 Bank Robbing Bandits
Popular in the Community