 "You know, I want to finish this up and go to a beach and think about the future," he said. "People ask about the sequel and I'm like, 'Well, you know, I don't know if I want to do that, but I love the process.' I love Andrew and Emma. But it's like asking someone who has just given birth, 'Do you want to get pregnant again?'"
In July, it was reported that Webb might not have the chance to get "pregnant again" for "Amazing Spider-Man 2." The director owed Fox a film from a previous contract, and it was unclear if that would prevent Webb from working for Sony again on such a short turnaround: "The Amazing Spider-Man 2" is out in theaters on May of 2014.
All turned out well, however, as Webb will be back along with his key collaborators. "The Amazing Spider-Man 2," which was rewritten by Alex Kurtzman and Roberto Orci ("Star Trek") from an original treatment by James Vanderbilt, is scheduled to start filming in early 2013.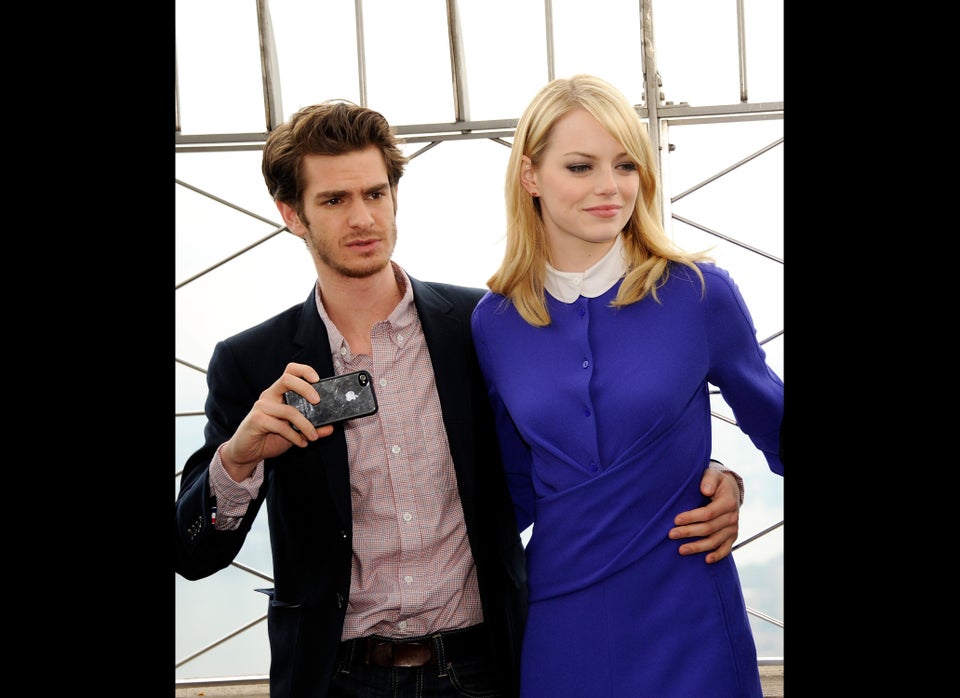 'Amazing Spider-Man' Cast Light Up The Empire State Building
Popular in the Community