Kentucky's Andrew Harrison was understandably upset after his team's 71-64 loss to Wisconsin in the Final Four on Saturday. Unfortunately for him, he made the mistake of trying to secretly voice his frustration to teammates during a post-game press conference.
It's important to note here that Andrew Harrison is a 20-year-old kid who just went through one of the toughest losses of his life in front of the entire nation, but it's an unfortunate decision nevertheless.
Harrison appears to have understood as much and apologized later that night, saying the comment was made "in jest."
A Kentucky spokesman said of the incident: "We have no comment until we have had a chance to evaluate it."
The lesson, as always: If, for some reason, you just have to secretly say something during a post-game press conference, make sure it leans closer to something along the lines of "God, she's beautiful" than what Harrison said.
Related
Before You Go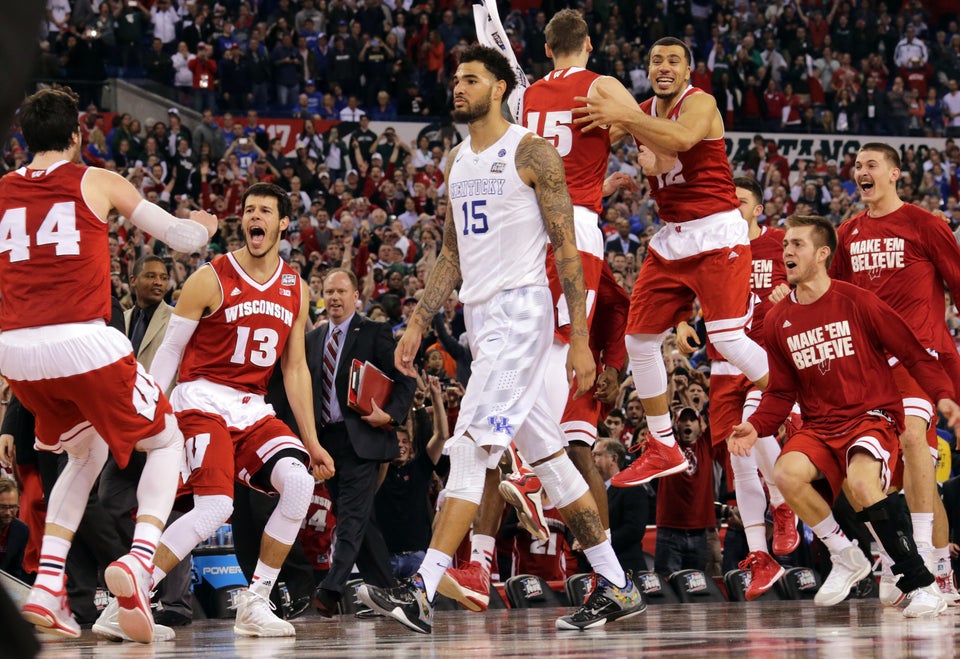 The Best Final Four Photos
Popular in the Community