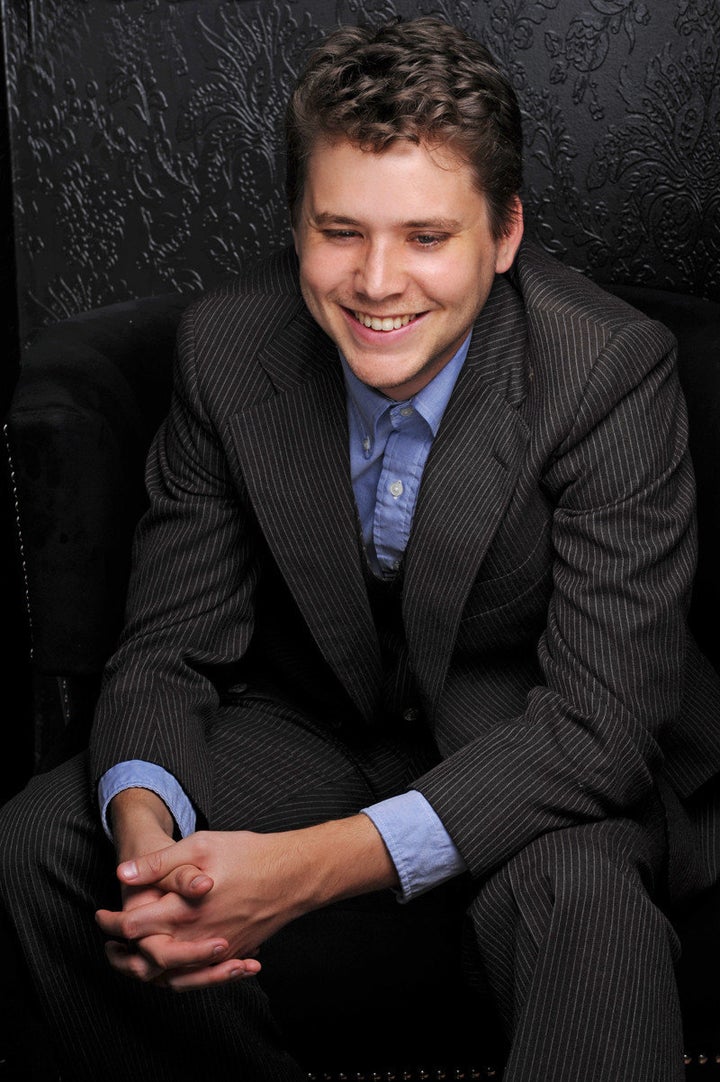 As much as we revel in the white tents and international spotlight of Art Basel Miami Beach, it's difficult to not be a little miffed that the event tends to overshadow Miami's own homegrown art scene, arguably one of the best in the nation.
"Rising Tide" airs Wednesday at 8 p.m. on WLRN.
HuffPost Miami spoke with Hevia, who is also one of the cofounders of the Borscht Film Festival, about Miami's art ecosystem and his favorite "only in Miami" memories.
Who are you: Andrew Hevia

Years in Miami: Born and raised with time off for good behavior -- about 25 years in total.
Favorite childhood memory in Miami?

I grew up in an old Florida house with jalousie windows and a pitched roof. We didn't have air conditioning until I was a senior in high school. My brother and I had bunk beds growing up and I remember vividly being unable to sleep during the hot, sticky summer nights and telling stories to each other until our Mom came in and told us to go to bed.
Current gig: Independent filmmaker

Favorite 'Only in Miami' moment?
I love when the weather dips and the iguanas fall from the trees like reptilian icicles. How great is that? Who would even believe that if you didn't see it happen?

395 or 195? Totally 195.

Where do you take out-of-towners visiting Miami?

One of my favorite things to do is start the day at Shark Valley and end it at LIV, if only for a moment. The juxtaposition of the swamp and the club is just amazing.

In "Rising Tide," Miami Art Museum's Thom Collins says a "rising tide raises all ships," suggesting that the international attention of Art Basel benefits the local art scene as well. But with 7 new fairs this year, do you think there's a saturation point where all our local talent just gets drowned out?

It's a process and it definitely forces the local talent to fight against the noise. Using the film for another example, we open with Brook Dorsch explaining that he decided to have his opening at Dorsch Gallery one week early rather than fight for attention during the Basel madness.
I don't think that's a bad thing though, it means the events are expanding and taking up more of the calendar year. Those three days have already become two weeks. That's what we're hoping for, right? A more visible, pervasive and tenacious art scene.
Since you've made "Rising Tide," Jen Stark, one of the featured "native" artists has moved to Los Angeles following half a dozen other talented Miami artists. What's attracting our best to Los Angeles? How do we get them back?

I think it's important to understand that Miami is a great incubator for artistic and creative talent. That's a very important first step because its difficult to import that, it has to be home grown. One of the issues we talk about in the film is that in order for Miami's art ecosystem to thrive, we need to cultivate the support structures -- the things that make it possible to be a working artist right here in south Florida.
There has been tremendous progress and development in this arena but it doesn't happen overnight. I don't think we need to worry about bringing people back, our creative well is much deeper than a handful of talented artists.
That being said, many of these artists continue to be a presence in the scene, whether or not they've moved. I prefer to think of them as Miami's creative ambassadors, spreading the gospel to the far corners of the world.
What misconception about Miami are you most tired of fighting?

In a city famous for its ropa vieja and lechon asado, I grew up vegetarian. It's possible, I promise.
Last big project you did:

"Rising Tide" is the latest "big project" on the table, which is the culmination of more than two years of work. I'm thrilled to finally show it.
Upcoming projects you're working on:

I just finished producing a short film for Borscht with writer/director/star Amy Seimetz called 'When We Lived In Miami.' Its an hypnotic film with a touch of danger: we shot it during Tropical Storm Isaac and braved the winds and rain, which makes it a genuine Miami film. How many other movies do you know that feature a real live tropical storm?
Why do you hate Miami? Why do you love Miami?

I hate how small it can feel and I love how intimate it is. It's a complicated place and it inspires some complicated feelings.
What are three local meals you can't live without?

I love the avocado wantons at Nexxt on Lincoln Road, the crispy bok choy at Yakko-San is amazing and whatever the best vegetarian entree is at Gigi's.

In a word or two or three, Miami is...

Maddening, wonderful and bizarre.