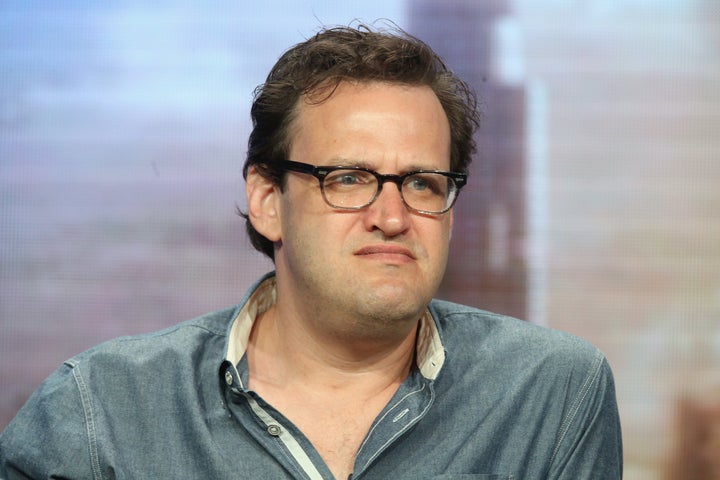 UPDATE: Nov. 29 ― Andrew Kreisberg, an executive producer on Warner Bros. shows "Supergirl" and "The Flash," has been fired after numerous allegations of sexual harassment, Variety reported Wednesday.
"After a thorough investigation, Warner Bros. Television Group has terminated Andrew Kreisberg's employment, effective immediately," the studio said in a statement. "We remain committed to providing a safe working environment for our employees and everyone involved in our productions."
Andrew Kreisberg, a leading force on some of Warner Bros. biggest television productions, has been accused of sexually harassing women for years, Variety reported Friday.
Variety corroborated accounts from 19 anonymous sources ― 15 women and four men ― who said that Kreisberg made sexually inappropriate comments and harassed female employees. The writer and executive producer has run a number of the studio's DC Comics television adaptations, including "Supergirl," "The Flash," "Arrow" and "DC's Legends of Tomorrow."
The Variety article stated:
According to sources who either witnessed this behavior or were subjected to it, Kreisberg is accused of frequently touching people without their permission, asking for massages from uncomfortable female staff members, and kissing women without asking. Almost every source cites a constant stream of sexualized comments about women's appearances, their clothes, and their perceived desirability.
Kreisberg is accused of creating a toxic work environment and has been suspended pending an investigation by the Warner Bros. TV Group.
"We have recently been made aware of allegations of misconduct against Andrew Kreisberg," Warner Bros. TV Group said in a statement. "We have suspended Mr. Kreisberg and are conducting an internal investigation. We take all allegations of misconduct extremely seriously, and are committed to creating a safe working environment for our employees and everyone involved in our productions."
Variety said that all 19 sources requested anonymity for fear of retaliation. None of the women reported Kreisberg to human resources, but a high-ranking female producer said she related her concerns about the show runner's behavior to Berlanti Productions in 2016 but saw no results, Variety reported.
Berlanti, which oversees Kreisberg's shows, issued a statement Friday, saying, "We were recently made aware of some deeply troubling allegations regarding one of our showrunners. We have been encouraging and fully cooperating with the investigation into this by Warner Bros.
"There is nothing more important to us than the safety and well-being of our cast, crew, writers, producers and any staff. We do not tolerate harassment and are committed to doing everything we can to make an environment that's safe to work in and safe to speak up about if it isn't."
One woman who worked closely with Kreisberg told Variety that the producer would send her texts that made it clear he wanted more than a professional relationship, making her feel uncomfortable. Two other women claimed they heard the producer discussing hiring staffers based on looks, calling prospective hires "dogs."
A colleague said he tried on numerous occasions to talk to Kreisberg about the situation, including writing him an email six years ago, but then Kreisberg would ignore him for several days afterward.
Kreisberg denied the allegations to HuffPost, calling them "patently false." The writer told Variety that he often mentored both male and female colleagues but did not offer unwanted attention.
"I have made comments on women's appearances and clothes in my capacity as an executive producer, but they were not sexualized," Kreisberg told Variety. "Like many people, I have given someone a non-sexual hug or kiss on the cheek."
Popular in the Community