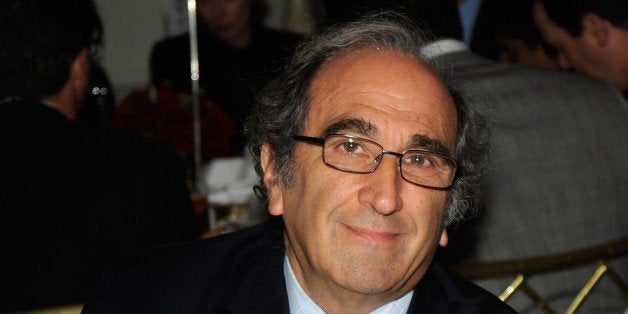 Andrew Lack will replace Pat Fili-Krushel as chairman of NBC News and MSNBC, NBCUniversal CEO Steve Burke announced in a memo to staff Friday, obtained by The Huffington Post.
The situation is not wholly unfamiliar to 67-year-old Lack, however. He joined NBC News as president in 1993 amid controversy with General Motors. "Dateline" had aired a recreation of a truck crash in which the vehicle was rigged to catch fire and GM ultimately sued for defamation. But Lack was able to turn the network's fortune around, ushering NBC News into an era of prosperity and high ratings throughout the '90s, before vacating his position in 2003.
The idea seems to be that Lack's experience will once again help NBC News -- as well as the ratings-challenged MSNBC -- find its way out of the woods.
"Andy's experience and familiarity with our company and specifically the news division will be critical to our growth and future success," Burke wrote in his memo.
Beginning in April, NBC News president Deborah Turness and MSNBC president Phil Griffin -- who have both taken heat for their respective networks' troubles -- will report directly to Lack. Fili-Krushel will stay on with the company in a corporate role on Burke's executive team.
Read Steve Burke's full memo to staff:
I want to let you know about some changes we are making within the NBCUniversal News Group. Andy Lack is returning to the company as Chairman, NBC News and MSNBC. Andy will join our Executive Committee and report directly to me. He will begin in April.

Pat Fili-Krushel, who has been one of my most trusted advisors since she joined NBCUniversal four years ago, will move into a new corporate role on my executive team.

Andy is an accomplished journalist who began his award-winning news career in 1976 at CBS and rose through the newsroom ranks until he joined NBC News as President in 1993. While at NBC, he presided over the News division's unprecedented rise to number one, led by "Today," "Nightly News," "Dateline" and "Meet the Press." In 2001 Andy was promoted to President and COO of NBC, where he was responsible for news, entertainment, TV stations, MSNBC and CNBC. Andy's executive leadership also includes six years as CEO and Chairman of the Bloomberg Media Group, before leaving in September of 2014 to assume his most recent position as CEO of the Broadcasting Board of Governors. Prior to that, he was CEO and Chairman of Sony Music Entertainment.

Andy's experience and familiarity with our company and specifically the news division will be critical to our growth and future success. Deborah Turness, President of NBC News and Phil Griffin, President of MSNBC will both report to Andy. Mark Hoffman, President of CNBC, and Andy will work closely to ensure that where appropriate CNBC will leverage the strength of the News Group portfolio. Mark will continue on the Executive Committee and report to me. All of Pat's other direct reports will report to Andy.

When we created the News Group in 2011, I asked Pat to run it in order to maximize the combined strength of our portfolio as audiences fundamentally change the way they consume news. In that time Pat has helped position the organization for future growth by integrating television and digital, creating innovative partnerships, and modernizing the tools and technology we use to gather and deliver news. As she approaches three years in the role, I have asked Pat to return to my team and work directly with me again as she did before she took on her news responsibilities. I am grateful to Pat for her work and accomplishments at the NBCUniversal News Group and for helping to identify Andy as her successor. I look forward to having her back on the 51st floor.

Please join me in welcoming Andy back to our company and in thanking Pat.

Steve
Calling all HuffPost superfans!
Sign up for membership to become a founding member and help shape HuffPost's next chapter