While at PaleyFest with "The Walking Dead" cast recently, actor Andrew Lincoln described how he would want his character Rick Grimes' death scene to go. Actors are asked this stuff all the time, and there are always various death rumors, so what's the big deal, right?
Well, seeing is believing.
In a video from the event, Lincoln energetically describes the possible death scene ― despite producer Greg Nicotero's apparent hesitation ― and it's flawless.
Lincoln says the scene would involve Rick heroically jumping off a bus in a desert in order to save the group, throwing in a "Corralll" just for good measure.
"Maybe that's the last thing I say," Lincoln says. The crowd eats it up.
He adds that Rick would "earn his action figure" with all his kicking and punching, but he'd end up getting a wound from a zombie.
"Oww," Lincoln says, to make sure we get the point, eventually adding another "Corralll."
But there's a twist: Rick doesn't die.
"Final shot is, 'Holy shit.' Maybe ― maybe I'm the cure," says Lincoln as the crowd loses it.
He continues, "Final shot of the whole thing: high shot, herd of zombies coming, Rick gets up, follows the tracks to go see 'Cooorralll' ... Walking, the herd comes towards him, and they separate. And he walks through. Boom!"
"Walking Dead" showrunner Scott Gimple recently said the show may last for 20 years. We'd definitely wait that long if this is the ending we're getting.
In the words of Andrew Lincoln, "Boom!"
Before You Go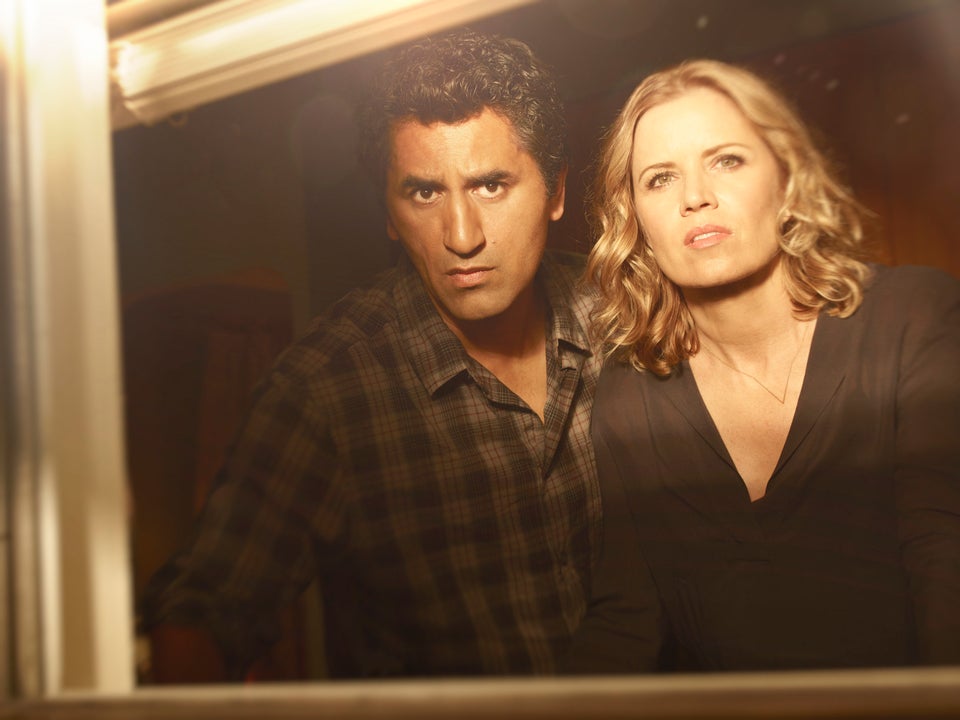 "Fear the Walking Dead"
Popular in the Community