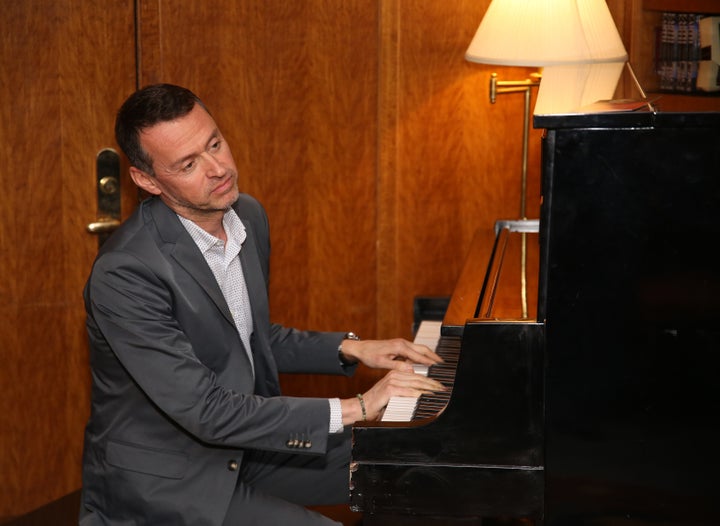 Tony Award-nominated composer Andrew Lippa sees his latest project, "Unbreakable," as a musical form of "missionary work."
Figuring prominently in "Unbreakable" are Nobel Peace Prize winner Jane Addams; Kirk LeMoyne "Lem" Billings, a purportedly gay confidante of President John F. Kennedy; and the HIV/AIDS crisis of the 1980s and '90s.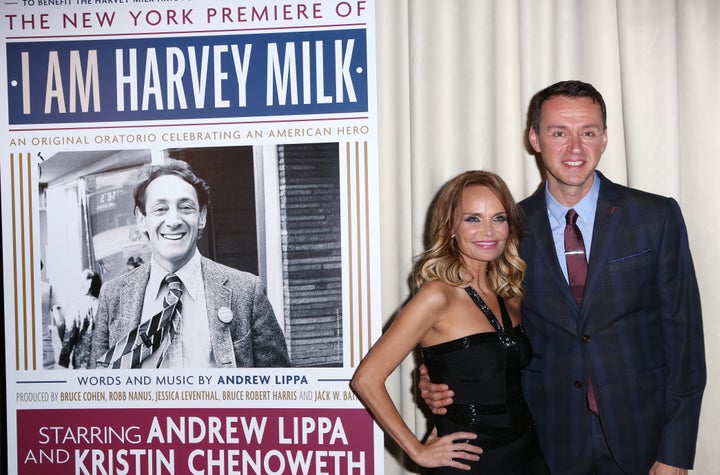 "Unbreakable," Lippa said, "is my musical tribute to the LGBTQ community — how we evolved, triumphed, suffered and soared. It's also my lament for a world still full of bakers who won't bake for us, lawmakers who won't make for us and conservative minds who won't wake for us."  
The composer, whose musicals include 1997's "The Wild Party" and 2013's "Big Fish," elaborated further in an interview with HuffPost, noting, "This is my attempt at an art form that combines the things I love: music and theater. For me, it's a very layered theatrical experience. [The experiences] are so interrelated and tell a story about what it means to be a part of our community." 
He drew inspiration from August Wilson's "The Ground on Which I Stand," a 10-play cycle documenting the black experience. Given America's divided political climate, he said, the timing for his piece couldn't have been better.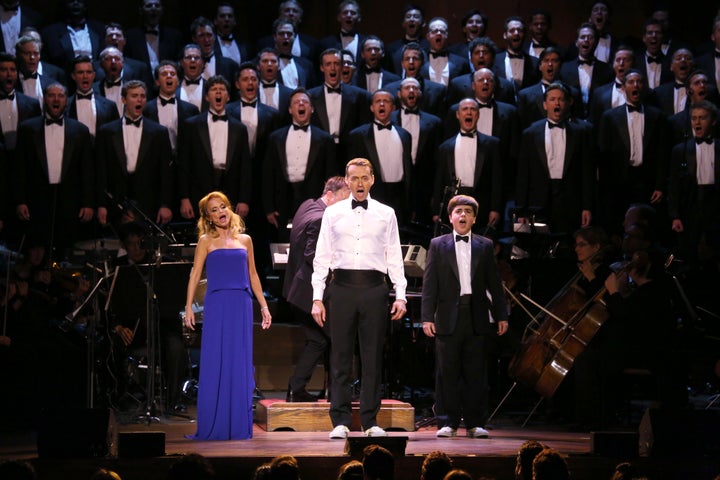 "I just feel a responsibility and an obligation as an artist to state clearly that I am a member of [the LGBTQ] community, and I value the people who came before me, who paved the way for our lives and made it possible to look at ourselves in this way and put this kind of work onstage," he explained. 
If Lippa has his way, "Unbreakable" will live on well beyond its three scheduled performances in San Francisco, which will be recorded. There are plans for 10 other gay men's choruses to present the piece between now and the end of 2019, when a segment of it will be performed at New York's Carnegie Hall, he said. He'd also like to adapt the piece for mixed voice choruses. 
"The history of the world is about communities telling their stories," he said. "We need to create more of our own stories for our gay children. ... To me, this is missionary work. It's a kind of spiritual work." 
Calling all HuffPost superfans!
Sign up for membership to become a founding member and help shape HuffPost's next chapter
BEFORE YOU GO