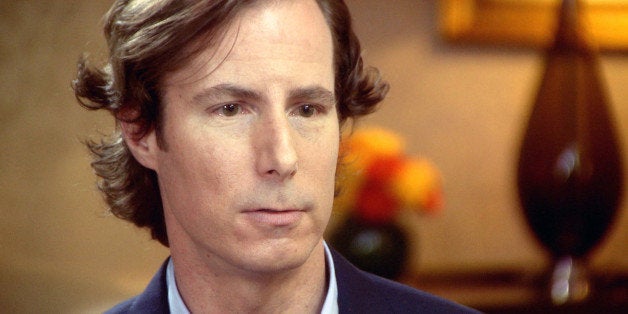 NEW YORK, Sept 3 (Reuters) - Andrew Madoff, the son of convicted fraudster Bernard Madoff, died on Wednesday from cancer, his lawyer said. He was 48.
"Andrew Madoff has lost his courageous battle against mantle cell lymphoma," lawyer Martin Flumenbaum said in a statement. "He died peacefully at Memorial Sloan Kettering Cancer Center on September 3, 2014, surrounded by his loving family."
Bernard Madoff is serving a 150-year prison sentence after pleading guilty to operating a massive Ponzi scheme estimated to have cost investors $17 billion in lost principal. His other son, Mark Madoff, committed suicide in 2010 on the second anniversary of his father's arrest.
Both Madoff sons denied knowing about the fraud and were never criminally charged in connection with the scheme. They turned their father in to authorities in December 2008, saying he had confessed to them.
However, the guilty plea of former Madoff adviser Paul Konigsberg in June included reference to the brothers as "co-conspirators," suggesting prosecutors were still considering criminal charges against Andrew Madoff, sources told Reuters.
Meanwhile, the trustee seeking to recover money for Bernard Madoff's victims filed civil claims against Andrew Madoff and the estate of Mark Madoff, accusing the brothers of aiding the fraud and collecting millions of dollars in illicit profits.
Most recently in July, the trustee, Irving Picard, asserted in a court filing that the brothers deleted emails linking them to the scheme at Bernard L. Madoff Investment Securities LLC and used sham loans to buy luxury apartments in Manhattan.
Defense lawyers denied the claims and pointed to a ruling from the United Kingdom's High Court of Justice last October against Picard that concluded the brothers did not suspect fraud.
A spokeswoman for Picard said in a statement that the trustee and his team "were very sorry to learn of Andrew Madoff's death and they extend their sympathies to his family."
Last year, Andrew Madoff told the magazine People he would "never forgive" his father for his crimes and blamed a recurrence of his cancer on the stress caused by his father's arrest and conviction. (Reporting by Joseph Ax; Editing by Jeffrey Benkoe, Noeleen Walder and Jonathan Oatis)

Popular in the Community