CHICAGO (AP/Huffington Post) — Struggling online deals pioneer Groupon said Thursday that it ousted founder and CEO Andrew Mason amid worries that people are tiring of the myriad of online restaurant, spa and Botox deals that Groupon built its business on.
Shares jumped following Thursday's announcement, which had been anticipated for months. Executive Chairman Eric Lefkofsky and Vice Chairman Ted Leonsis were appointed to the Office of the Chief Executive while a replacement is found.
"Groupon will continue to invest in growth, and we are confident that with our deep management team and market-leading position, the company is well positioned for the future," Leonsis said in a statement.
Groupon said Mason was not available for interviews.
"After four and a half intense and wonderful years as CEO of Groupon, I've decided that I'd like to spend more time with my family. Just kidding - I was fired today," he wrote. "If you're wondering why... you haven't been paying attention."
The announcement came one day after online deals company Groupon Inc. reported a bigger-than-expected loss and gave a weak revenue outlook for the current quarter. The guidance had fueled investor worry that people are getting fatigued with the online deals flooding inboxes daily and that the company's efforts to broaden into an e-commerce powerhouse haven't been paying off.
Groupon Inc., which went public in November 2011, makes money by taking a cut from the online deals it offers on a variety of goods and services. Investors have questioned whether that business model is sustainable and leads to growth over the long term - and whether the company can not only grow its customer base but make more from each subscriber.
Groupon has the advantage of being first. This has meant brand recognition and investor demand, as evidenced by its strong public debut. But the model is easy to replicate. It has spawned many copycats after its 2008 launch, from startups such as LivingSocial to established companies such as Google Inc. and Amazon.com Inc. Chicago-based Groupon Inc. also has faced scrutiny about its high marketing expenses, enormous employee base and the way it accounted for revenue.
Groupon's stock has lost about 77 percent of its value since the IPO after losing $1.45, or 24 percent, to close Thursday at $4.53. After the announcement of Mason's ouster, the stock gained 4 percent in after-hours trading following the announcement.
People of Groupon,

After four and a half intense and wonderful years as CEO of Groupon, I've decided that I'd like to spend more time with my family. Just kidding - I was fired today. If you're wondering why... you haven't been paying attention. From controversial metrics in our S1 to our material weakness to two quarters of missing our own expectations and a stock price that's hovering around one quarter of our listing price, the events of the last year and a half speak for themselves. As CEO, I am accountable.

You are doing amazing things at Groupon, and you deserve the outside world to give you a second chance. I'm getting in the way of that. A fresh CEO earns you that chance. The board is aligned behind the strategy we've shared over the last few months, and I've never seen you working together more effectively as a global company - it's time to give Groupon a relief valve from the public noise.

For those who are concerned about me, please don't be - I love Groupon, and I'm terribly proud of what we've created. I'm OK with having failed at this part of the journey. If Groupon was Battletoads, it would be like I made it all the way to the Terra Tubes without dying on my first ever play through. I am so lucky to have had the opportunity to take the company this far with all of you. I'll now take some time to decompress (FYI I'm looking for a good fat camp to lose my Groupon 40, if anyone has a suggestion), and then maybe I'll figure out how to channel this experience into something productive.

If there's one piece of wisdom that this simple pilgrim would like to impart upon you: have the courage to start with the customer. My biggest regrets are the moments that I let a lack of data override my intuition on what's best for our customers. This leadership change gives you some breathing room to break bad habits and deliver sustainable customer happiness - don't waste the opportunity!

I will miss you terribly.

Love,
Andrew
Support HuffPost
The Stakes Have Never Been Higher
Related
Before You Go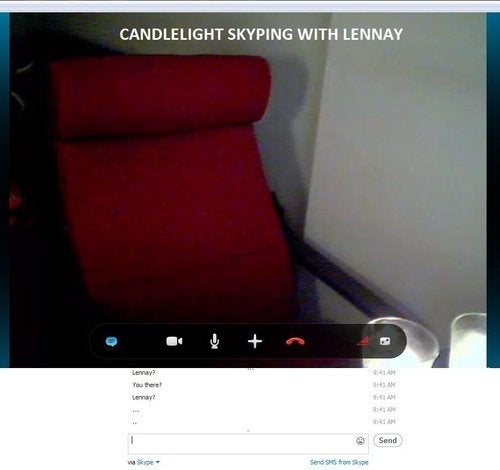 7 Sites You Should Be Wasting Time On
Popular in the Community