New Orleans is a vibrant town known for its music, entertainment and food, and travel expert Andrew McCarthy knows exactly where to experience it all. In just one day, the author toured all of the best spots in the city, sampling everything from hot po' boys to cool snowballs.
The first stop was the French Quarter, where McCarthy took in a wide spectrum of live music and dancing. "You're far from home when you come here," he said. "It's a nice feeling." The actor was also fortunate enough to meet the proprietor of Atelier Treme with whom he discussed the art of making quilts out of wood salvaged from Katrina-damaged homes.
For lunch, the travel buff headed to Parkway Bakery and Tavern for a fresh barbecue beef po' boy. A sweet, syrupy snowball rounded out the meal, although McCarthy failed to convince two fellow Pandora's customers to let him have a spoonful of their icy treats.
Of course, no trip to New Orleans would be complete without participating in a boil, so McCarthy headed to Le Bon Temps Roulez for some fresh crawfish amongst new friends. "Eating in New Orleans is about much more than food," he added. "Here, it's personal."
When the sun set, McCarthy ended up on Bourbon Street to watch tourists and locals indulge in hurricanes at Pat O'Briens. Finally, the star retreated back to his hotel where he tossed colorful beads to onlookers below. It was the perfect end to a perfect day.
Aol's BeOn group creates custom editorial content that is sponsored by marketing partners. The sponsoring partners do not exert editorial influence over the content, but may be organically integrated within content in an authentic manner that does not impact editorial integrity.
Related
Before You Go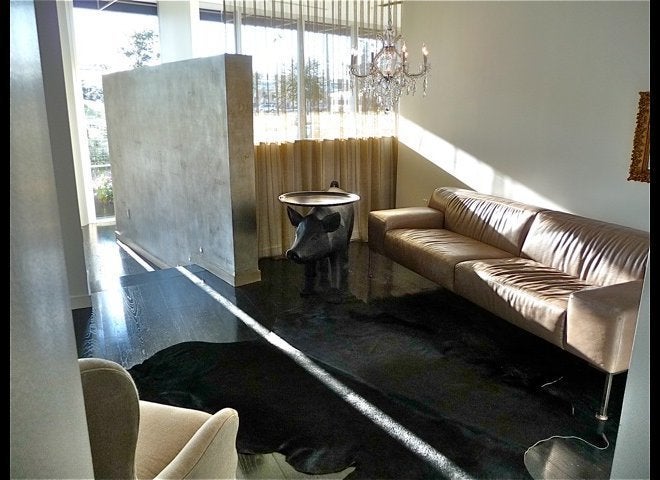 New Orleans Hotels