This music video might be one of the only mainstream rock projects to feature a diaper change and baby carrier.
Singer-songwriter Andrew McMahon rose to fame in the early 2000s as the lead vocalist and instrumentalist for popular rock bands Jack's Mannequin and Something Corporate. This year, after a whirlwind of new music and new family adventures, the now solo artist and first-time dad has released a music video that pays tribute to his wife Kelly and their baby daughter Cecilia.
Performing under the name Andrew McMahon in the Wilderness, the musician released the new video for his single "Cecilia And The Satellite" last week. McMahon told The Huffington Post that he wrote the song a couple of weeks before Cecilia was born in February 2014. "I wanted her to be able to look back and know who her dad was before she was born. To me, it's a time capsule of my successes and failures and a commitment to be there for her through the same highs and lows," he said.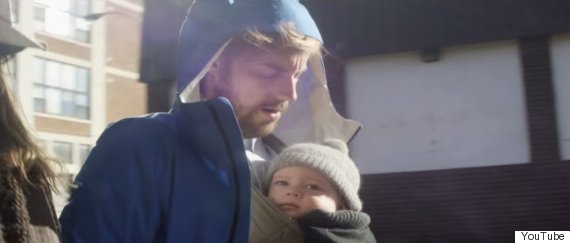 It seemed only fitting that Cecilia herself appear in the music video for "Cecilia And The Satellite," but when it came time to film her small part, McMahon realized he wanted a more personal version to supplement the official video. The musician asked the film crew to meet with his family before the shoot and "capture what a day looks like for us on tour," he said. The result is a sweet "Day In The Life Edition" video that shows the McMahons spending time together as a family -- a seemingly ordinary but special snapshot of their life.
Ultimately, the musician is loving every moment of fatherhood, calling it, "the happiest time of my life." And though not all parents are touring musicians, McMahon says he thinks other moms and dads will relate to his video. "I hope they see themselves in it," he said, adding, "While not everyone spends as much time on a tour bus as we might, there is a universal truth in seeing a new life through the world -- I hope we hit on some of that."
Before You Go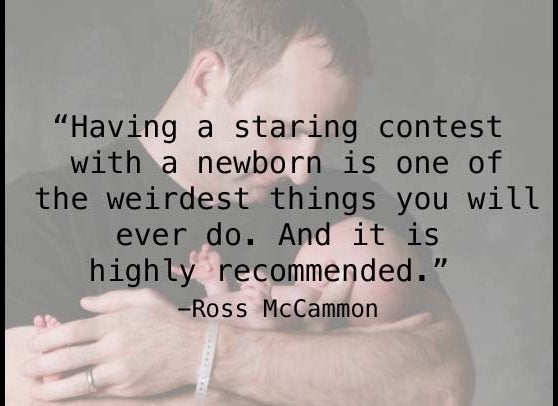 Quotes About Fatherhood
Popular in the Community