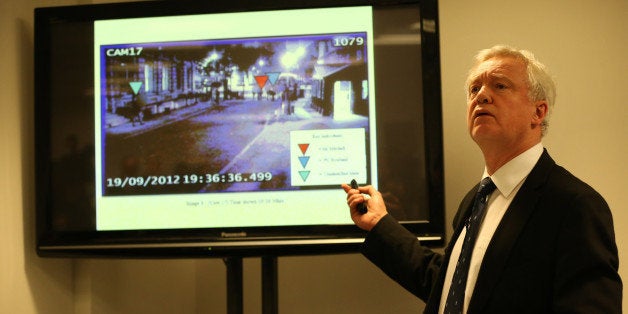 A new report reveals that police working for London's Scotland Yard accessed the phone records of journalists writing about an infamous incident involving a former high-ranking British politician.
The incident took place in Downing Street in 2012, when police officers would not allow former government chief whip Andrew Mitchell to ride his bike through the main security gate. The report claimed that Mitchell angrily attacked the officers, calling them "f*cking plebs," a toxic term in Britain. Mitchell was subsequently forced to stand down from his job, but it was eventually revealed that his use of "plebs" had been made up by police officers conspiring to cause a scandal for the government.
The Sun broke the news of the scandal in 2012, and the police launched an investigation into how the paper had gotten the story. Its author, Sun political editor Tom Newton Dunn called it a case of "good faith whistleblowing," the Press Gazette said.
The new report, however, shows that Scotland Yard took matters into their own hands, retrieving access to Newton Dunn's phone history to find the name of the source. Records show that police also got phone history to the Sun's newsdesk, which led to the arrest of PC James Glanville after data showed that he had disclosed information to the newspaper.
Three officers, including Glanville, were ultimately dumped from the police force as a result of the investigation.
The news that police officers had been able to search phone records of journalists caused a shudder to run through many observers:
Police seized journalist's phone records not to catch terror suspect or criminal mastermind, but to see if someone lied about a man swearing

— James Ball (@jamesrbuk) September 2, 2014
The revelation also sparked uncomfortable reminders of the scandals in the United States over government access to phone records. In May , the US Justice Department secretly seized call records of AP journalists over a two-month period in order to investigate a story on a botched al Qaeda plot in 2012. That breach was not nearly as invasive as the investigation against Fox News reporter James Rosen over his story on North Korea's nuclear program, where the Obama administration dug into Rosen's phone records, his family's call data, as well as the contents of his personal emails.
Calling all HuffPost superfans!
Sign up for membership to become a founding member and help shape HuffPost's next chapter