When World War II veteran Andrew Moore died of heart failure at age 89 in December, his body was left unclaimed inside a morgue.
That was until his big-hearted neighbors at the State House apartment building in Washington, D.C., stepped in to organize the noble memorial service they believed he deserved, reports The Washington Post.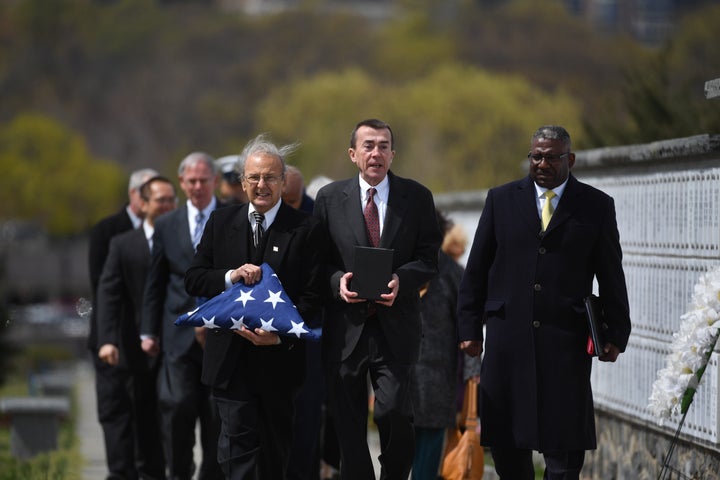 On Friday he was given a fitting send-off across the Potomac River at Arlington National Cemetery in Virginia. His cremated remains draped in a flag were escorted by a uniformed guard to his final resting place, a niche next to fellow war heroes.
"I'm a veteran, too," said retired lawyer Nick Addams, 81, who with Bill Sheppard, 65, initiated the campaign to give their former neighbor a dignified burial. "I thought we should do something."
After learning of Moore's death, they asked neighbors for donations toward the cremation and burial of his ashes, despite not knowing him all that well.
From various conversations, they'd pieced together that he'd been dropped off by his mother at a Catholic orphanage in Omaha, Nebraska, when he was a child.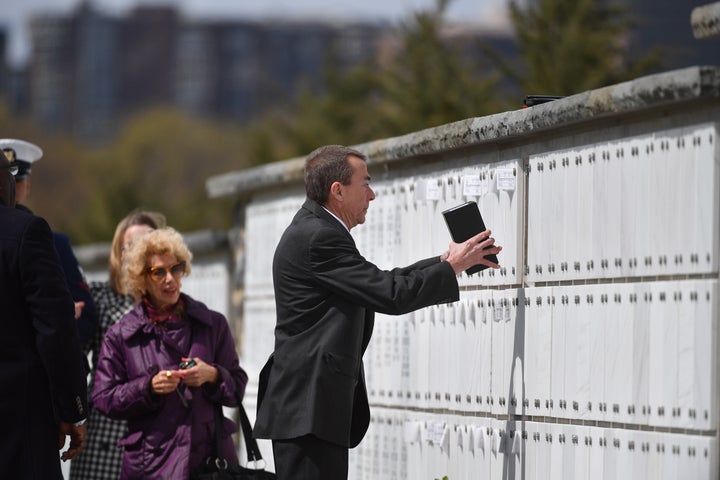 After running away from the orphanage in his teens, he'd had stints with the Navy and Coast Guard and worked at a federal warehouse and as a janitor at an insurance company.
But not knowing too much about their neighbor, who'd lived in his rent-controlled efficiency apartment for 40 years and had outlived all of his pals, didn't deter the duo.
They still believed he should be remembered and honored for his service to the country. As Sheppard collected an impressive $2,000 from residents of the building, Addams retrieved Moore's Pentagon records and processed the necessary paperwork required for the Arlington burial.
Their selfless actions culminated in Friday's moving ceremony, which included a rifle fire salute. The pair spent $1,500 on the cremation, saying they saved some money by not buying a special urn. "Moore wouldn't have cared about that," Addams and Sheppard told The Washington Post.
The remaining $500 is now destined for a veterans group.