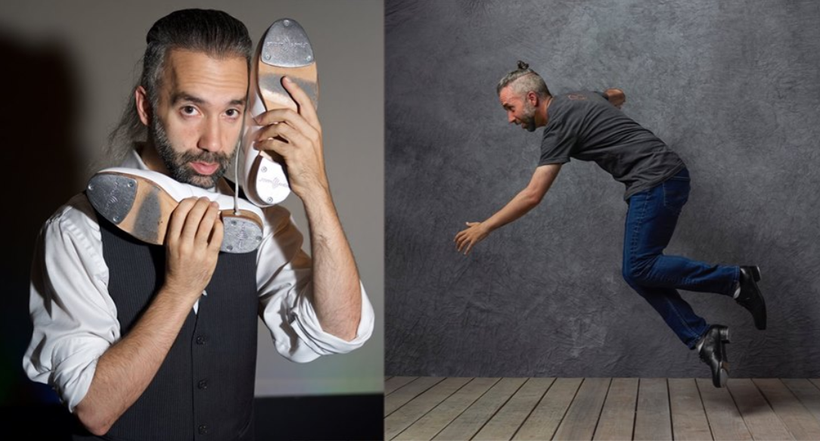 A "feel everything" tour-de-force disguised as a one-man tap cabaret, Andrew Nemr: Rising To The Tap charts the terrifying saga of Nemr's parents' escape from pre-civil war Lebanon to his mastery of tap under the mentorship of some of the greatest tap dancers of the past 30 years years.
Entering the stage as if he were just an ordinary bloke about to shoot the breeze, Andrew Nemr eases the audience into mirthful comfort before diving into his personal story. That tale is built upon a virtuosic showmanship that comes as casually to Nemr as drinking water does to any other person. Having blown our expectations, in the rhythmic approximation of a million sounds per minute, Nemr regales us with the Romeo and Juliet affair that was his parent's courtship; minus the murder and mayhem. In lieu of potions, his parents were blessed with a gun-toting uncle who helped them make good against the wishes of their families. After escaping on the last bus out of Beirut, the newlyweds traveled to Canada where Andrew Nemr was born.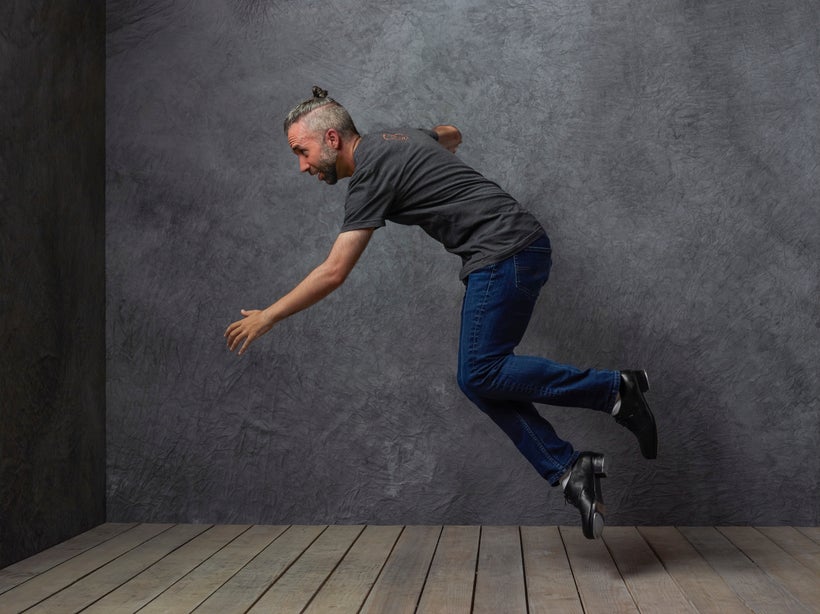 Interspersed between incredible tap dancing pieces is the poignant tale of a lonely child blessed with loving parents and no friends. In fact, Nemr was bullied at school, suffering terrible violence and horrific taunts - terrorist and "sand-n_gger" - on a daily basis. Here, Nemr demonstrates the struggles of being torn into different categories by tapping out his daily existence in a breathless display of ever-increasing speed as the pressure around him becomes unbearable.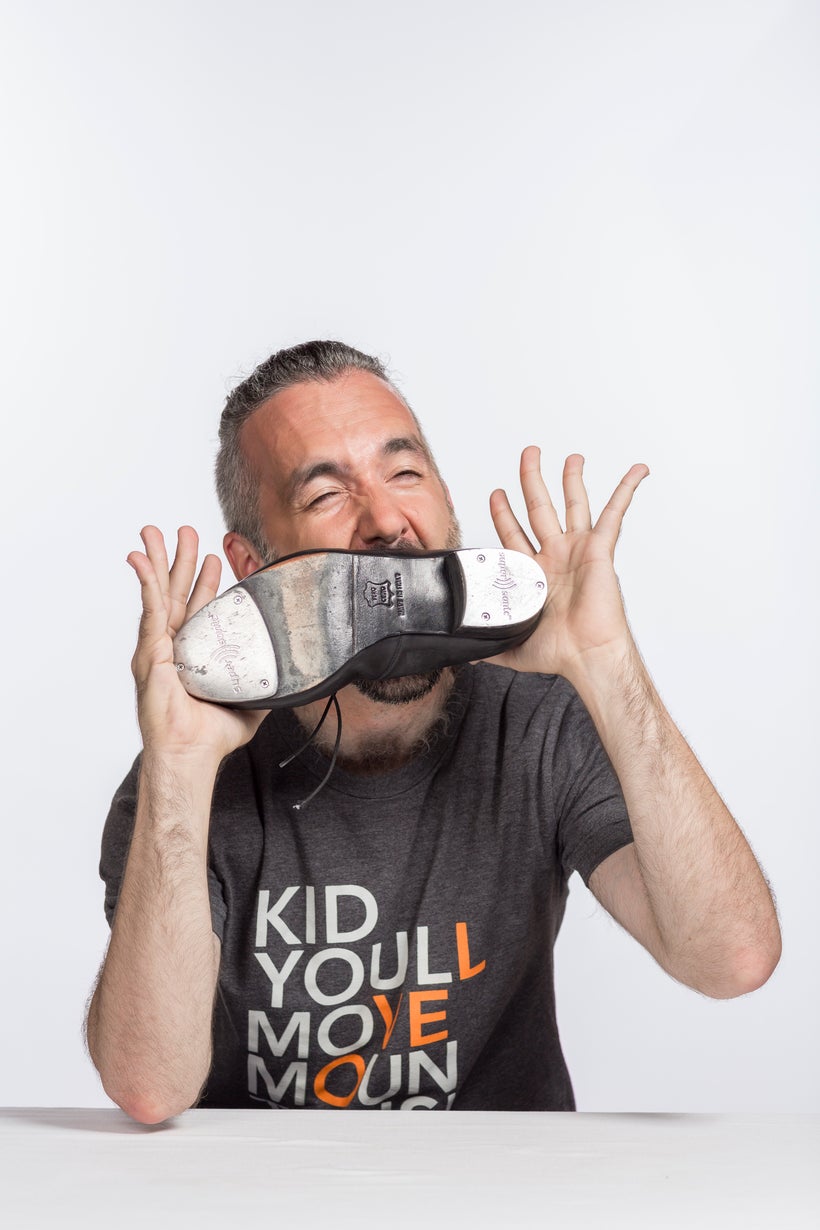 With his animated conversation style and breezy transitions between narration and demonstration, the show takes on the air of a feature film to hilarious effect. Particularly when he replicates the challenge scene from the movie Tap, up to the point of Harold Nicholas' contribution. "Splits? Uh-uh." Inspired by that scene, Nemr sets out to meet and befriend his idols, which he accomplishes within a few years, something he is still, obviously, amazed by. Nemr wears his heart on his sleeve. It is an odd thing to observe. The man is gigantically talented and yet he exudes love without ego. The reasons why are evident. It is clear that he still grieves the solidarity that he never had with his peers, though it is doubly apparent that he can hardly believe that he found a second family in Jimmy Slyde, Gregory Hines, and Savion Glover. He even had a secret phone number and code that he used to call Slyde. What Nemr doesn't seem to recognize even now is that he earned his place in that family through his own impeccable talent.
With Savion Glover's ground breaking masterpiece Bring in Da Noise, Bring in Da Funk, a show that Nemr was not welcome to join - despite being a member of the family and called a sand-n_gger in his youth - Nemr experiences his first instance of heartbreak. Here Nemr unveils the wounded heart that still beats within him. Tap was always a vehicle for him to connect to people; having found a crew of brothers, he applauds their success even as he laments being excluded from their new life. A heartfelt talk with Jimmy Slyde put things into perspective, painfully. As Nemr's grandfather figure, Slyde does not let him walk around with the notion that race is a false construct. In a blistering speech Slyde reveals that being Black has meant that he had to be better and work harder than everyone in the room just so that he could eat. It is a painful truth, one that still shocks Nemr to his core, but Slyde does not allow him to sulk under the notion that this unfairness is anything special. Nemr takes the lesson and sets out to create a world where inclusion is a given. This show is a beautiful and effective part of that journey. You'll have to see the rest of it for yourself to learn how the adventure continues.
Andrew Nemr: Rising To the Tap is an incredible story that revolves around a man learning to overgrow his broken heart. Nemr's answer, as taught to him by Gregory Hines, is "Love". With solid direction from Adam Koplan - the show's co-writer - and innovative solid design and music by Or Mathias, this functions as one of the most compelling pieces of theatre that I have reviewed all year. I hope to see and hear it again, soon.
Andrew Nemr: Rising To The Tap ran December 15th and 16th, 2017 at Tribeca Performing Arts Center. Presented by Tribeca Dance and The Flying Carpet Theatre.
Calling all HuffPost superfans!
Sign up for membership to become a founding member and help shape HuffPost's next chapter
This post was published on the now-closed HuffPost Contributor platform. Contributors control their own work and posted freely to our site. If you need to flag this entry as abusive,
send us an email
.