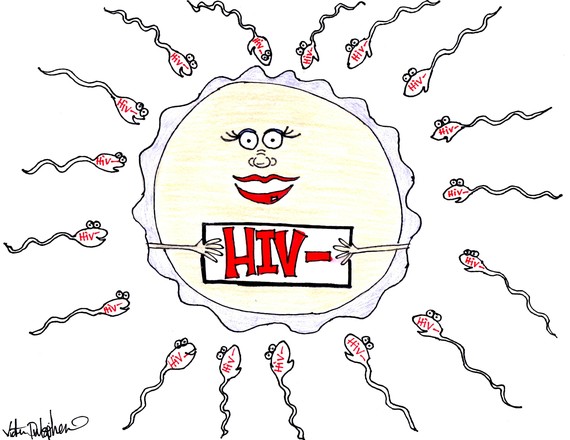 (Photo Drawn by my Wife Victoria Pulsipher)
"If you are HIV+, how can your wife and children be HIV-?"

This is the question I am most frequently asked. There are several aspects to this question that need to be broken down. First, medicine has come long way. At present I am what doctors call "undetectable." Undetectable means when I get my blood work done they cannot find copies of the HIV in my system. Of course it is still there but my medicine keeps the HIV in check. Medicine is the key to keeping my wife and kids safe. Let's talk about how we had children and why my wife and kids are HIV-

Our first child we did something called "sperm washing." We went to a fertility clinic and I gave them a sample of semen. They treat the semen and keep the sperm. It took us three times to have our wonderful daughter. Sperm washing is one safe way we found to have children when one parent is HIV+. The drawback to sperm washing and fertility treatments is that it is very expensive. Insurance will almost never cover it.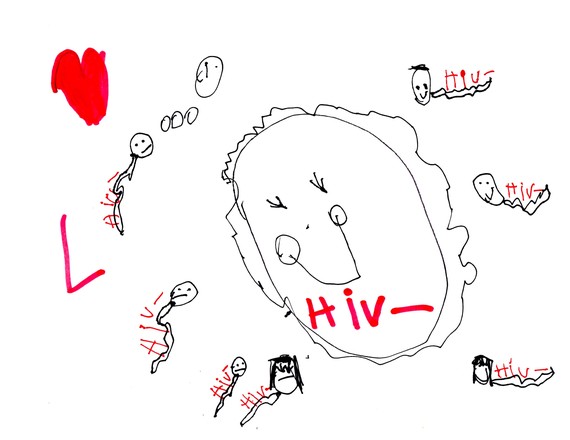 (Photo drawn by my Wonderful Daughter, Age 6)

When we decided we wanted more children we did some more research. If you are taking your medicine and your viral load is "undetectable" then studies shows its about a one percent chance of transmitting HIV to someone else. We decided under my doctors counsel to try and have kids the old fashion way. We have been successful and now have two wonderful sons. I am not saying you should have unprotected sex just because your healthy and HIV+. We always use protection unless we are trying to have children.

If you or your partner is HIV+ you should consult with your doctor before you decide to try to have to have children. I don't ever regret having children despite the small odds of putting my wife at risk. We both knew what we signed up for when we got married. Everybody takes risks everyday whether its getting in a car, flying in an airplane or going on a roller coaster. My wife and I took a chance to have a family and we have never regretted it.