In July 2013, a manager at a Carl's Jr. restaurant in California told an employee to mop the floors using extremely hot water. The worker had to fill her bucket out of a special dispenser that was elevated on a counter and expelled water with a temperature between 180 and 212 degrees Fahrenheit. As the worker wrestled with the water bucket on her third day of mop duty, it dropped to the floor, splashing her with scalding water.
The worker ended up having to be hospitalized for her burns. The parent company of the Carl's Jr. brand, CKE Restaurant Holdings, was cited for three safety violations as a result, including one investigators considered "serious," according to Labor Department records. This June, three years after the incident, the company agreed to pay $23,420 in fines ― an unusually high penalty following a workplace safety inspection.
If President-elect Donald Trump has his way, Andy Puzder, the chief executive of CKE Restaurant Holdings, will be in charge of fining companies like his own for workplace hazards. Last week, Trump named Puzder to be his labor secretary. If confirmed, he would be the top watchdog responsible for protecting workers from dangerous working conditions and wage theft.
As HuffPost reported Friday, several Hardee's and Carl's Jr. locations have been investigated and cited by the Labor Department for not paying workers what they're owed during Puzder's time at the helm of CKE. That includes a 2007 investigation that prompted the company to agree to pay nearly $60,000 in unpaid overtime to a group of more than 400 workers ― a significant case as wage violations go. Many Hardee's and Carl's Jr. franchisees have also been taken to court for allegedly shorting workers on pay.
CKE and its franchisees apparently have plenty of experience dealing with workplace safety fines as well, according to a review of inspection records with the Occupational Safety and Health Administration. Since 2000, the year Puzder took over as chief executive of CKE, Hardee's and Carl's Jr. locations have racked up at least 98 safety violations, 36 of them listed as serious. OSHA defines a "serious" violation as one that could result in death or grave physical harm that the employer should have been aware of. (Some of those investigations were carried out by federal safety officials, while others, like the one in California, were done through state programs.)
The original fines in those cases totaled $119,975. After talks between officials and employers, the fines were negotiated down to $67,290, likely after managers agreed to address the hazards immediately. Some of the restaurants cited were controlled by CKE itself, while others were run by its franchisees. In all cases, a complaint or injury would have prompted the investigation, since OSHA does not do random inspections of fast-food restaurants.
A spokeswoman for CKE referred all questions related to Puzder's nomination to an official with the Republican National Committee, who has not responded to queries from The Huffington Post.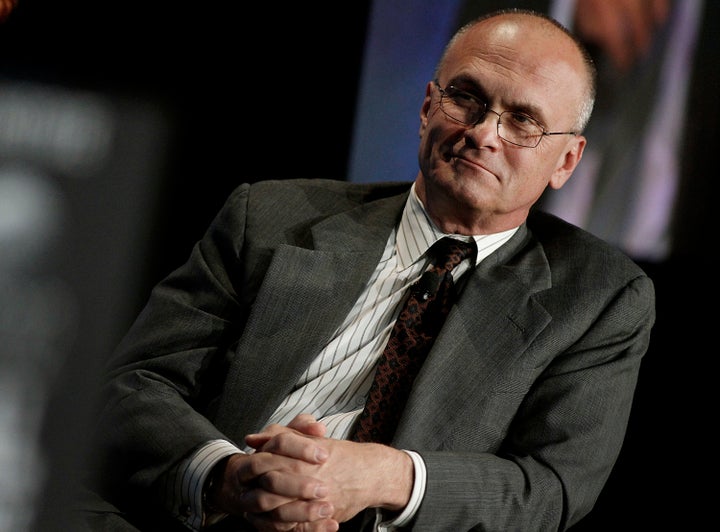 Debbie Berkowitz, a former OSHA policy advisor now with the National Employment Law Project, said she's concerned that the agency's enforcement would be weaker under a fast-food executive. After all, Puzder has spent his career as someone who would want to lower workplace fines, not dole them out.
"He's in an industry that has its hazards and its share of injuries. But there are other industries where people get routinely killed and routinely have amputations," Berkowitz said. "That's really why OSHA exists ― to do inspections, to make it clear to these employers who routinely cut corners on safety that there's a cost to doing that. The fear here is that they'll cut enforcement."
OSHA's budget is small to begin with, as is the stick it wields with employers. The agency's fines are notoriously low: The cost of a "serious" violation is capped at $12,741, and that's after OSHA managed to raise its penalties in August for the first time in decades. The cost of an OSHA violation is tiny when compared to penalties from a body like the Environmental Protection Agency or the Justice Department.
Regardless of who's in the White House, career civil servants carry out workplace safety investigations. But enforcement is typically more relaxed under Republican leadership, as political appointees take a less confrontational stance with employers.
Though rare, it's not unheard of for a business leader like Puzder to take the reins at the agency. President Ronald Reagan's first labor secretary, Raymond Donovan, came from the corporate world and ended up watering down OSHA enforcement and managing staff cuts at the agency.
"OSHA exists ... to do inspections, to make it clear to these employers who routinely cut corners on safety that there's a cost to doing that. The fear here is that they'll cut enforcement."
While business groups roundly applauded Trump's decision to choose Puzder, labor groups and unions have criticized the choice as a disservice to low-wage workers.
Puzder does not oppose the minimum wage in principle, but he has advised against raising it in recent years, and he's criticized President Barack Obama's reforms, which would bring overtime protections to millions of additional workers. In one widely cited interview, Puzder said he would rather deal with automated workers than human ones: "They're always polite, they always upsell, they never take a vacation, they never show up late, there's never a slip-and-fall, or an age, sex, or race discrimination case," he told Business Insider.
One of Puzder's most vocal critics is Fight for $15, a union-funded campaign aimed at raising the minimum wage and bringing collective bargaining to the fast-food sector. Workers with the campaign have said that fast-food work is more dangerous than many people suspect. Last year, two dozen workers filed a range of complaints with OSHA against the likes of McDonald's. They cited slip-and-falls and burns from grills and grease as the most common incidents, attributing the dangers to working at such a fast pace.
In 2014, one Hardee's employee in North Carolina ended up tripping over a bucket of hot oil left in a walkway, according to OSHA records. The 18-year-old woman ended up with third-degree burns and had to be hospitalized.
The restaurant was operated by Hardee's Food Systems, a subsidiary of CKE, which was cited for one serious safety violation and fined $6,300.
HuffPost readers: Have you worked for Puzder, CKE Restaurants, or Hardee's/Carl's Jr.? Email us about it.
Sign up for the HuffPost Must Reads newsletter. Each Sunday, we will bring you the best original reporting, longform writing and breaking news from The Huffington Post and around the web, plus behind-the-scenes looks at how it's all made. Click here to sign up!
Before You Go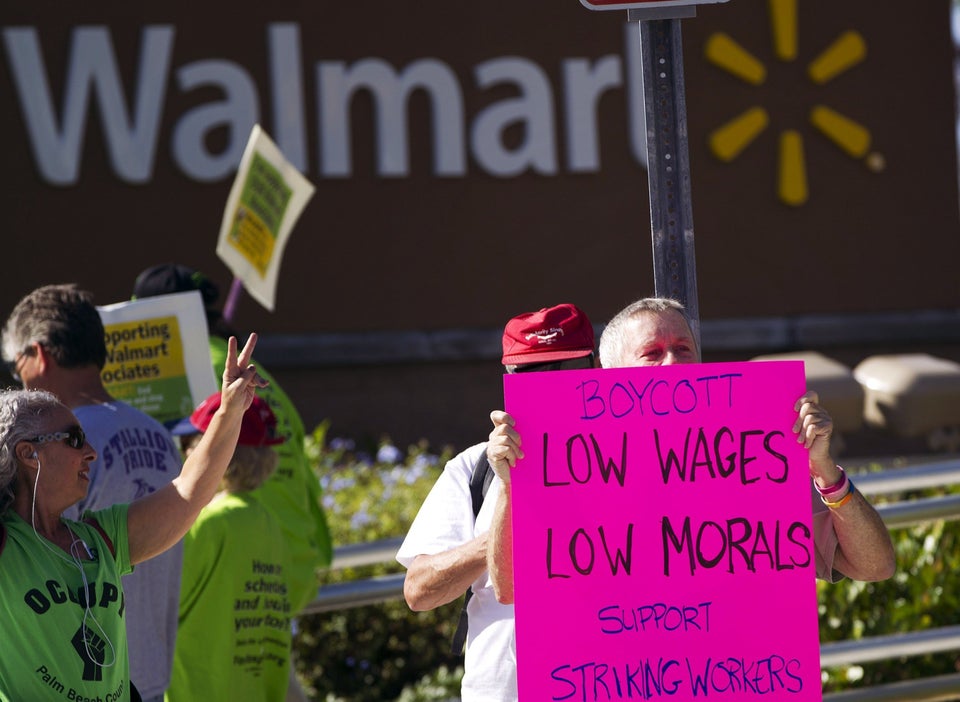 What Minimum Wage Haters Won't Admit
Popular in the Community