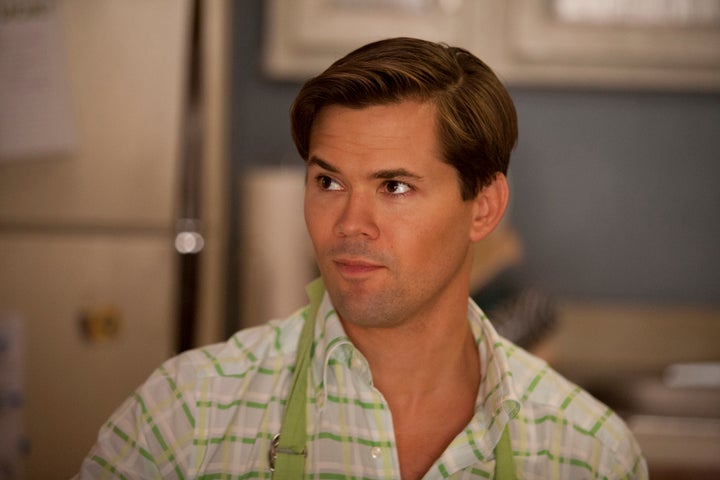 Andrew Rannells has had a busy couple of years. He went from a Tony-nominated Broadway performance in "The Book Of Mormon" to being cast in the recurring role of Hannah's (Lena Dunham) gay ex-boyfriend on Season 1 of "Girls" to nabbing a lead role on Ryan Murphy's "The New Normal," which premiered in the fall.
As "Girls" kicks off its second season, his character Elijah is right in the middle of things after moving into the newly-vacant second bedroom in Hannah's apartment.
But in a conversation with HuffPost TV, Rannells revealed that his busy schedule finally caught up with him this summer, when both "Girls" and "The New Normal" were shooting their new seasons on opposite coasts. As a result, he's leaving "Girls" mid-way through the season, but not before taking Elijah on a roller-coaster ride in Season 2.
So you've been working double TV duty lately. Has that been exhausting?
Yeah, a little bit. Although it worked out sort of perfectly. We started the second season of "Girls" while I was just wrapping up "The Book Of Mormon," and then we had two episodes sort of in the clear after I left "The Book Of Mormon," and I got to just focus on ["Girls"]. Then I wrapped that up and moved to L.A. [to shoot 'The New Normal.'] It all kind of timed out perfectly.
Will we get to see Elijah after the first four episodes [that were sent to the press]?
Elijah is out for a bit.
Does he come back at all?
No. He's finished for the season. But it felt like a very eventful season for Elijah.
Was it scheduling that led to that?
It was definitely ... I'm the luckiest guy in the world that I had this opportunity to do both of these shows, and it does come down to a scheduling thing and a timing thing. One is shot in Los Angeles and one is here [in New York]. Unfortunately, that's the way it works. I mean, if I could be in two places at once I obviously would have done it. And I'm so grateful to Jenni [Konner, "Girls" showrunner ] and to Lena and to Judd [Apatow, executive producer of "Girls"] that they were flexible enough to figure that out, with the timing of all of it. Because it's a hard thing, to put together these shows with people's schedules, and I'm very grateful for the fact that they were generous enough to work around that ... because what an awesome show to be a part of.
Is there a sadness that you only get four "Girls" episodes this season?
Totally. Oh my god, yeah. I was completely heartbroken ... I mean, if I could be hanging out with Hannah all the time I would. So yes, I miss them terribly.
"Girls" executive producer and showrunner Jenni Konner was also disappointed about Rannells' departure, but wished him well on "The New Normal" and joked about the Rannells' tug-of-war happening between the two shows. "It was sad," Konner said of seeing him go. "And Ali Adler, who's the showrunner of "The New Normal," is one of my closest friends, so we torture each other all the time, like, 'I'm with Andrew now. Where are you? Oh, I'm going to the premiere with him tomorrow.' So I have to support them and be happy for them."
"Girls" Season 2 premieres Sunday, January 13 at 9 p.m. EST on HBO. "The New Normal" airs Tuesdays at 9:30 p.m. EST on NBC.
Before You Go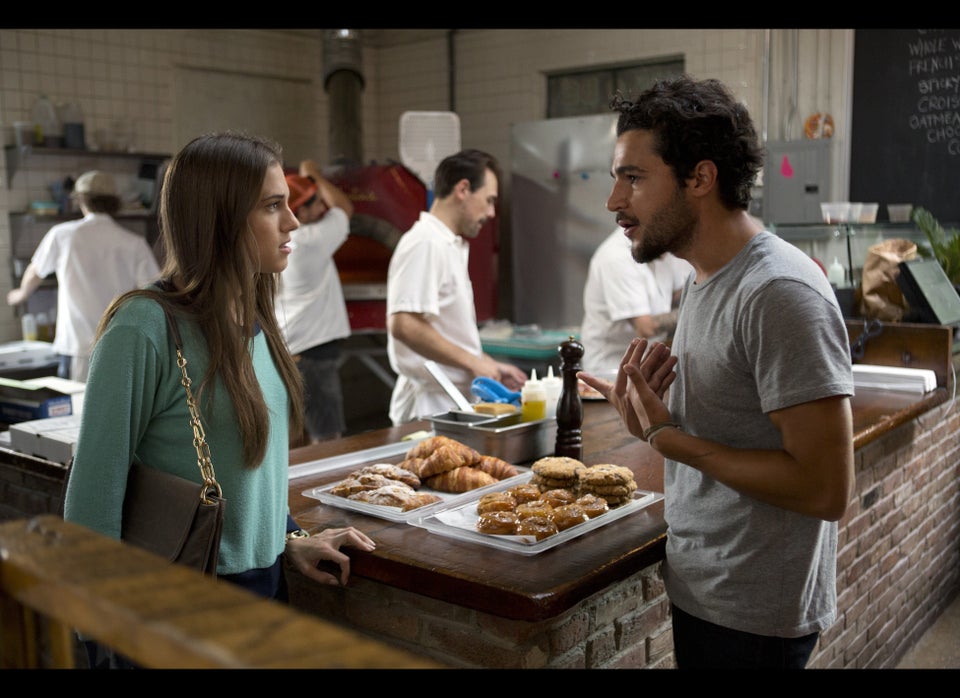 'Girls' Season 2 Photos
Popular in the Community