National Geographic's March issue includes an amazing account of Andrew Skurka's 176-day, 4,679-mile trek through eight national parks, including Alaska's Denali, the first ever completed.
Since 2002, 29-year-old Skurka has walked more than 25,000 miles. Despite this staggering number, Skurka's pioneering trek through the Alaskan wild was anything but easy. National Geographic followed Skurka for part of his 4,679-mile circumnavigation, which he completed by foot, ski and raft, almost to prove that this feat was not easy.
National Geographic gave Huffington Post Travel a look at some of the more stunning images from the piece. Check them out for yourself below.
For more information, check out the March 2011 issue of National Geographic, out now.

All photos courtesy of Michael Christopher Brown/National Geographic.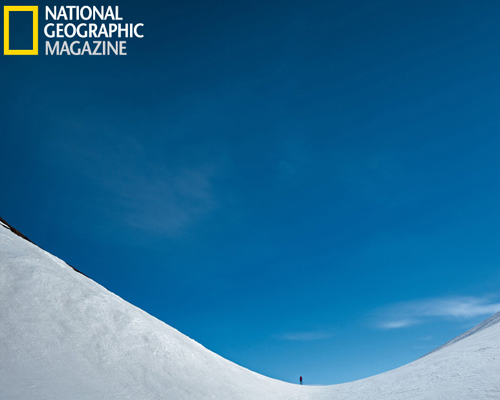 Denali National Park, April 27, 2010 - "Skiing over this unnamed pass made me nervous," says extreme trekker Andrew Skurka. "I was worrying about an avalanche due to the warm and sunny spring weather." With 1,120 miles behind him, he still had 3,559 to go.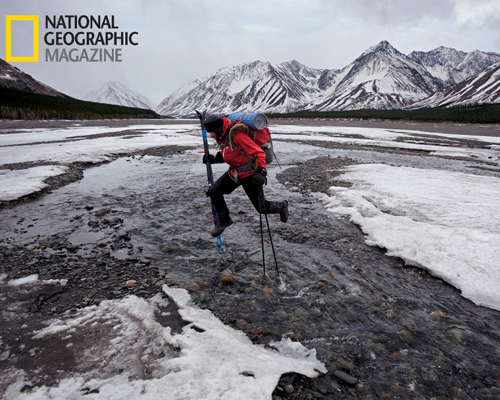 Dillinger River, April 17, 2010: "Despite my best efforts, my leather ski boots got soaked by the melting snow," says Skurka, who tried to leap across some creeks and rivers. "At night everything froze solid. In the morning I had to force myself to slip my feet into the icy boots."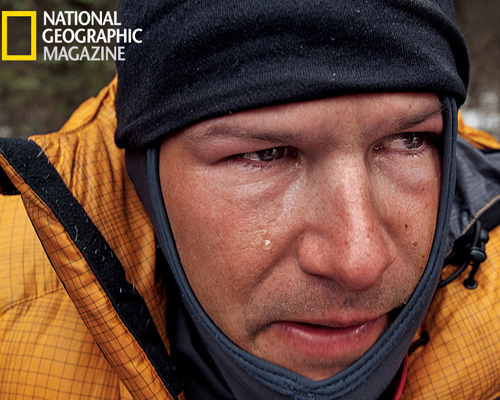 Dillinger River, April 17, 2010: "Sleep deprived, mentally spent, beat up by a blizzard, and about to start an arduous detour, I couldn't keep my game face," Skurka says of unexpected tears.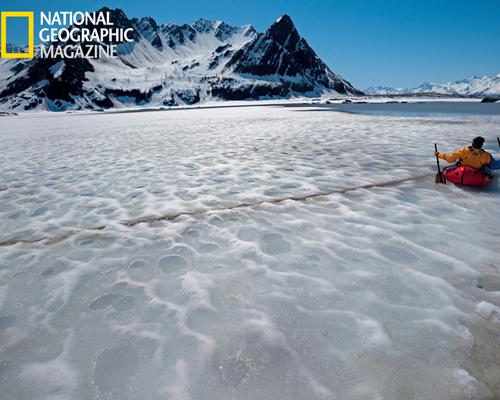 The ice lingering on Miles Lake was too soft to walk on and too hard to paddle through," says Skurka, who scooted across in his one-person inflatable pack raft. Thirty miles downstream, summer had arrived, with vegetation in full leaf and mosquitoes in full force.