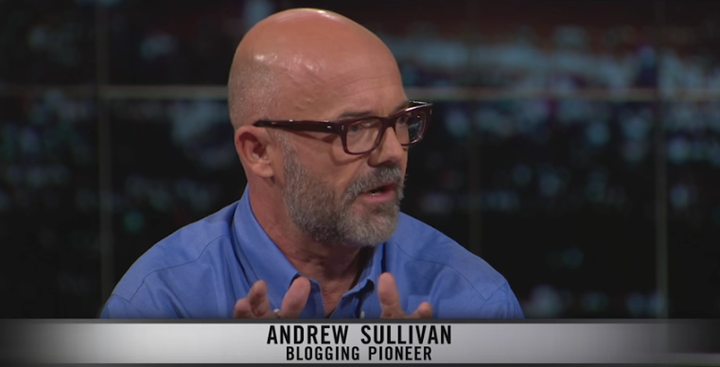 NEW YORK -- Andrew Sullivan, the veteran journalist and blogging innovator, is returning from a yearlong hiatus to write on politics and culture for New York magazine as a contributing editor.
"With Donald Trump as the GOP front-runner, it seems to me a civic duty to get engaged with this election," Sullivan wrote Friday to his "Dishheads" email list. "I'm sure you're doing your bit; now it's time for me to do mine."
An idiosyncratic conservative, Sullivan edited The New Republic in the mid-1990s before helping pioneer political blogging through his site, The Daily Dish. Sullivan later hosted the blog on the websites of Time, The Atlantic and The Daily Beast, while expanding along the way with additional writers and editors. He launched a subscription-based version of The Dish in 2013.
Sullivan described having health problems when shuttering The Dish in January 2015, though he said they were not related to HIV, which he contracted two decades ago. His ailments, he said, resulted from "fifteen years of daily, hourly, always-on-deadline stress."
"The truth is, I had to stop primarily because it was killing me," Sullivan said two months later. "I used to joke that if blogging does kill someone, I would be the first to find out." In a September interview on MeaningofLife.tv, Sullivan described how he now meditates 30 minutes a day as part of his routine. "I changed my day, my habits, my life," he said.
Though Sullivan will blog for New York magazine during the Republican and Democratic conventions this summer, he promised not to take on that role again full time.
"So am I going back to blogging? Nuh-huh," he wrote. "The year off was revelatory. It's only when you stop being pathologically attached to each ripple in the web-stream that you see most clearly how ephemeral so much of it is, how emotionally and nervously draining it can be, and how our discourse can be fatally distorted as well as deeply informed by the onslaught of the social web. I hope to write about what I learned in detox -- it culminated in ten days of silent meditation last fall -- soon."
Sullivan's made a few TV appearances this past year, including on "The Late Show with Stephen Colbert" and "Real Time with Bill Maher," but has otherwise been absent from the political conversation surrounding a wild primary cycle.
"I'd be lying if I told you there hadn't been a few moments this year when I have had one hell of a blogging itch," he wrote. He specifically mentioned "Obama's long game as the liberal Reagan, the degeneracy of American conservatism, the Palin farce which paved the way for the Trump excrescence, the breakthrough with Iran, and the return of torture and grim advance of sponsored content."
Olbermann, who led MSNBC's shift to the left with his fiery political commentary, said he wouldn't miss covering politics when returning in 2013 to ESPN, where he stayed for nearly two years. On Wednesday, Olbermann told Bill Simmons that he has been talking to networks, but even if he doesn't return to television full time, he will be writing on the election.
While the Trump-fueled craziness has helped spur Sullivan and Olbermann back into political writing and commentary, Jon Stewart doesn't appear to be in a rush to return.
Popular in the Community