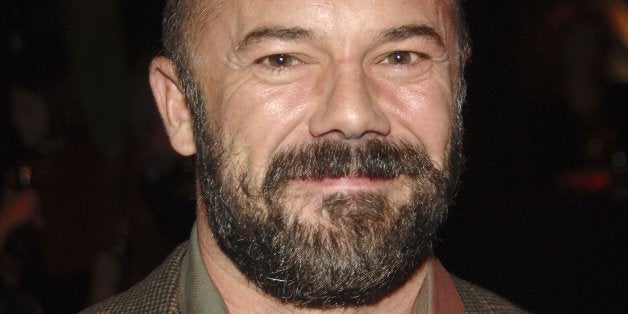 There's an uproar in the LGBT community about Jo Becker's new book, Forcing the Spring, in which the author marks momentum for the marriage equality movement with the legal fight against California's Proposition 8. That fight was led by Chad Griffin, who currently heads the Human Rights Campaign.
The book's loudest and most vociferous critic is Andrew Sullivan, who accuses Becker of promoting Griffin's role at the expense of decades of advocacy before him. In exchange, he charges, she got behind-the-scenes information about, among other things, President Obama's marriage "evolution" during the 2012 elections. And, of course, it's juicy revelations that make for bestsellers.
Before writing anything more about Becker and her book, Sullivan should recognize that he's done much the same thing: spinning history to fit a narrative that suits his own political and marketing purposes.
You see, Sullivan has a long-running grudge against the Human Rights Campaign, the nation's largest LGBT organization, arguing that it's ineffective, self-perpetuating and useless. And over the years, he tried writing the Human Rights Campaign (a beneficiary of Becker's book by extension of Griffin) out of the equation in the fight for LGBT equality. His bombastic columns earn him clicks, controversy and, presumably, dollars.
[HRC is] a corporation designed to milk the gay market for money to hire more fundraisers and marketers to milk more gay pockets. It's a racket with a plush new multi-million dollar headquarters and salaries that would make corporate America blush. Have they actually done anything for gay rights? After a couple of decades observing them, my own view is: nada.
Let's start with the issue in question: marriage equality. In his current Dish columns about Becker's book, he writes gigabytes about the various strategies and strategists who've been behind the legal and political movement for marriage equality. And he's right that these people were fierce advocates and visionaries who helped bring us to where we are today.
But, as usual, he leaves out anyone connected to the Human Rights Campaign.
In reality, Elizabeth Birch, the former president of HRC and the godmother of the organization's modern incarnation, is an enormously pivotal figure for LGBT equality and marriage equality. (Full disclosure: I was VP of Communications and Marketing at HRC from 2004 to 2006, though I never worked under Birch.)
Birch came to HRC in 1995 from Apple Computers with a head for marketing. She figured out that the LGBT movement wasn't going to be won by lobbyists trying to convince senators to get decades ahead of their constituents on a divisive social issue or trying to move courts packed with center-right judges who likely didn't know anyone openly LGBT.
She knew that the key to moving forward politically on LGBT issues was moving the American people forward. So she poured enormous resources into two places: the LGBT community itself and the workplace.
To build a movement of Americans on the side of LGBT equality, she led the creation of a slick logo built on a carefully calibrated message about equality. That logo, which could easily sit alongside the Nike swoosh, the golden arches or those mouse ears, gave millions of LGBT Americans a comfortable, mainstream way to express themselves and be out to their friends and family.
With the logo as a calling card, HRC built a membership base of hundreds of thousands who have been called upon to lobby, take action and help move the bar in their home states, neighborhoods and workplaces.
Sullivan might brush off logos and membership cards as nothing more than fluff, but that would betray the fact that branding, logos and marketing simply work.
Birch also recognized that to move straight Americans to the side of LGBT equality, they needed to know our authentic selves. Given that the workplace is the one place where adult strangers from different backgrounds form relationships, she knew that if LGBT people were comfortable being out at work, straight people would get to know us and support equality like never before.
She and her team created the Corporate Equality Index, a mammoth project that annually graded (and thus coaxed) corporations on their LGBT employment policies. It's never been glamorous or particularly cathartic work, with HRC staffers traveling from HR department to HR department across the country for more than a decade.
In 2002, the first year of the CEI, just 13 businesses earned a 100-percent rating. Today more than 300 do. As a result, millions of LGBT people can be out at work, bringing their girlfriends to office holiday parties and putting photos of their boyfriends on their desks.
They ended stereotypes, and that's part of how we've won the hearts and minds of the American people for LGBT equality. That cultural shift paved the way for HRC's own lobbyists and other advocates to move the ball forward on marriage equality and other issues.
Not all of Sullivan's gripes about HRC are misplaced, though. To some extent, HRC is a big, D.C.-insider institution. And like all big D.C.-insider institutions, there's an emphasis on fundraising, an element of self-preservation and cozy relationships with allies in Congress and the White House.
These big organizations play as much of a role as do state groups, single issue-focused advocates and more confrontational activists.
Sullivan is entitled to push HRC in places where it needs a push. But he's no more entitled to write off HRC's contributions to LGBT history as Becker is entitled to write off the contributions of thousands of marriage equality leaders over the decades.
Popular in the Community