Andrew Wheeler only took over the Environmental Protection Agency four days ago, but the new acting administrator is already facing ethical problems involving two of his top aides.
On Friday, a top Democrat demanded that the House Committee on Oversight and Government Reform issue a subpoena forcing the EPA to produce documents related to ousted Administrator Scott Pruitt's efforts to delay the release of public records. The call came after newly released congressional testimony revealed that Chief of Staff Ryan Jackson redirected Freedom of Information Act requests deemed "politically charged" or sensitive to political appointees.
Just two days earlier, Wheeler promoted Henry Darwin, the EPA's chief of operations, to serve as acting deputy administrator, making him the agency's new No. 2 executive. The move drew swift criticism after emails cited by ABC News showed Darwin requested an agency job for his wife, Veronica Darwin, while negotiating the salary for his previous position last year. She ultimately got a job at the agency.
Pruitt, who resigned in disgrace last week amid heaps of ethical scandals, took heat for using his office to obtain jobs for his wife, Marlyn Pruitt.
"When it comes to Scott Pruitt's EPA, it's become very clear that he viewed the agency as a source of favor for his family and friends," said Jordan Libowitz, spokesman for Citizens for Responsibility and Ethics in Washington, a nonpartisan watchdog group. "The tone was set at the top. It's not surprising it extended to his deputies."
In a statement to HuffPost, the EPA defended both aides. The agency said it responded to a record number of FOIA requests and accused the Democrats of "selectively releasing parts of the transcript" to paint an "incomplete and inaccurate narrative."
EPA spokesman Michael Abboud touted Veronica Darwin's nearly two decades of experience "working extensively on environmental waste issues."
"As EPA was looking to bolster its Superfund program and [Office of Land and Emergency Management] team, Ms. Darwin was an ideal fit for her current role," he said.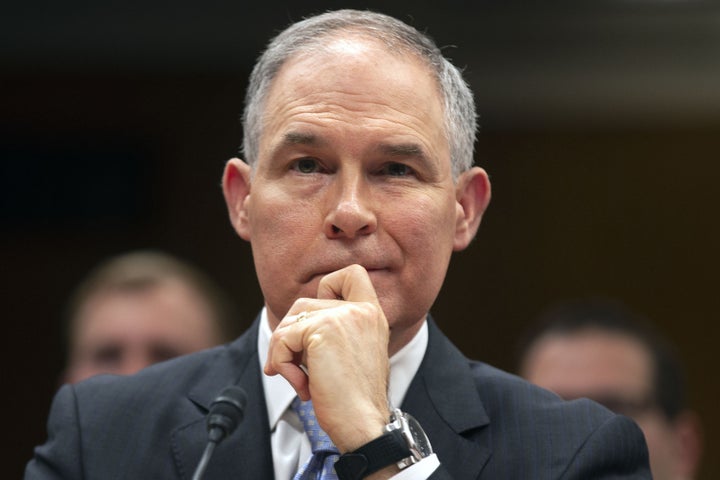 Unlike Pruitt, who had never worked outside Oklahoma politics before taking over the agency, Wheeler has spent decades in Washington, including four years as an EPA staffer under presidents George H.W. Bush and Bill Clinton. Far from zeroing in on the EPA's economic responsibilities, as Pruitt frequently did, Wheeler has made statements like, "I've always considered myself to be an environmentalist."
On Tuesday, the day after Wheeler took over, Jahan Wilcox, a controversial EPA spokesman and Pruitt loyalist whose hostility toward reporters made him notorious, left the agency. The next day, in an apparent bid to made good on promises for more transparency, Wheeler invited droves of reporters to cover his first address to agency employees. In the speech, he took pains to project empathy for staffers at an EPA in flux: "I want you to know I understand how stressful that can be."
"The culture of corruption doesn't disappear with Pruitt leaving," said Liz Purchia, a former EPA spokeswoman. "It was normalized."
To critics, Wheeler's decision to keep Jackson as chief of staff and elevate Darwin indicate how little the new acting administrator plans to correct the agency's course in the wake of Pruitt's departure.
"Wheeler is adding to the pile of ethics questions that he faces by working hand-in-glove with the scandal-marred aides who helped he and Pruitt do the dirty work of corporate polluters," said Maura Cowley, director of Sierra Club's Resist Campaign. "It is clear that no one should have any confidence that Wheeler will do what is necessary to keep our families safe from the corporate polluters who signed his paychecks just months ago."
Before You Go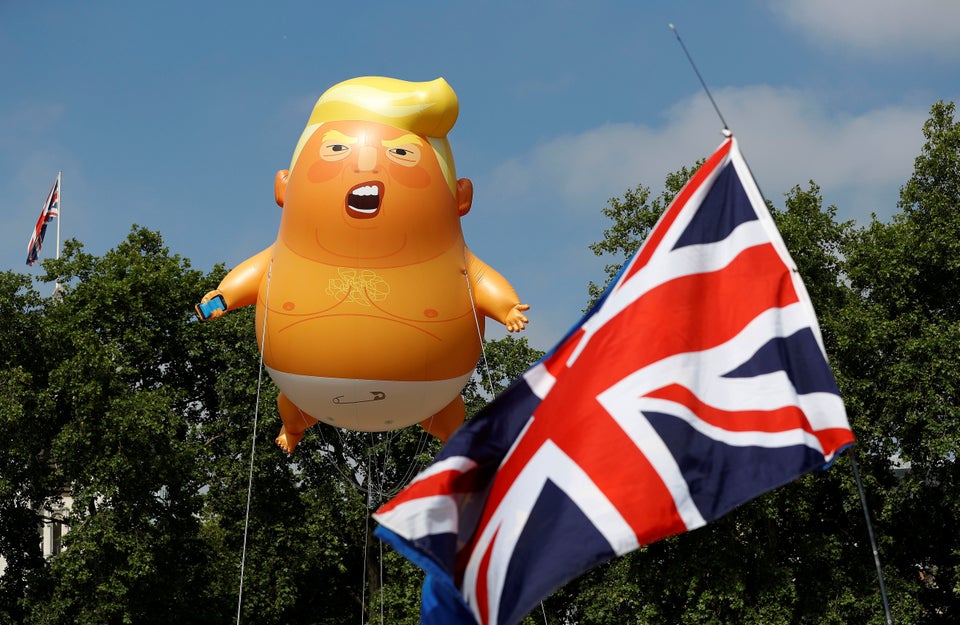 UK Protests Trump's Visit
Popular in the Community