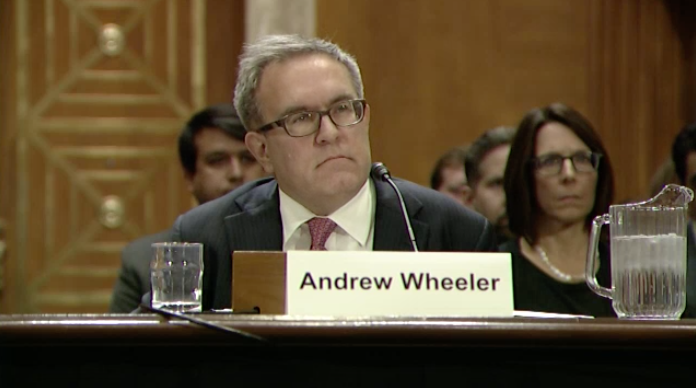 Andrew Wheeler, the former coal lobbyist President Donald Trump nominated as the Environmental Protection Agency's deputy administrator, spent a decade as a Senate aide and four years as an agency staffer under Presidents George H.W. Bush and Bill Clinton, where he built a reputation as the skillful operator the White House needs to execute on its deregulatory agenda.
But during his time as a counsel to the Senate Environment and Public Works Committee, he was accused of abusing his power to target his opponents, which raises concerns for some about how he'd run an increasingly political agency. The same committee voted along party lines last week to advance his nomination to the full Senate for confirmation as the next-in-line to lead the EPA.
In January 2005, the Senate panel convened a hearing to discuss the Clear Skies Act, a bill Wheeler's former boss Sen. James Inhofe (R-Okla.) sponsored in 2003. The legislation rewrote federal air pollution rules under the Clean Air Act to reduce power plant emissions of sulfur dioxide, nitrogen oxides and mercury, while allowing planet-warming pollution like carbon dioxide to continue unabated.
At the hearing, John Paul, a regional air pollution officer from Dayton, Ohio, who spoke as a representative of the Association of Local Air Pollution Control Officials and its sister group, State and Territorial Air Pollution Program Administrators, testified that the bill was "simply not protective enough" and was "far too lenient" on polluters.
In response, Inhofe took the unusual step of asking the groups to turn over six years of IRS filings and all records of grants they received from the EPA. Wheeler took ownership of the demands in a March 1, 2005 interview with E&E News. But he denied that the requests were politically motivated.
"STAPPA receives apparently ... most if not all of their funding from the U.S. taxpayers," Wheeler said. "That is part of our legitimate oversight activities on grant oversight. It has nothing at all to do with Clear Skies."
But Bill Becker, who served as STAPPA's executive director for 37 years before retiring in June, said the tax probe broke with ordinary protocol for requesting filings and "was meant for no other purpose than to intimidate and retaliate for positions ... against their bill."
"It was merely a fact-finding witch hunt against our association, with the hope that they could find something and use that against us to temper what we said," Becker told HuffPost by phone Monday. "They treated us at the time in a mean-spirited, political way for merely questioning a policy."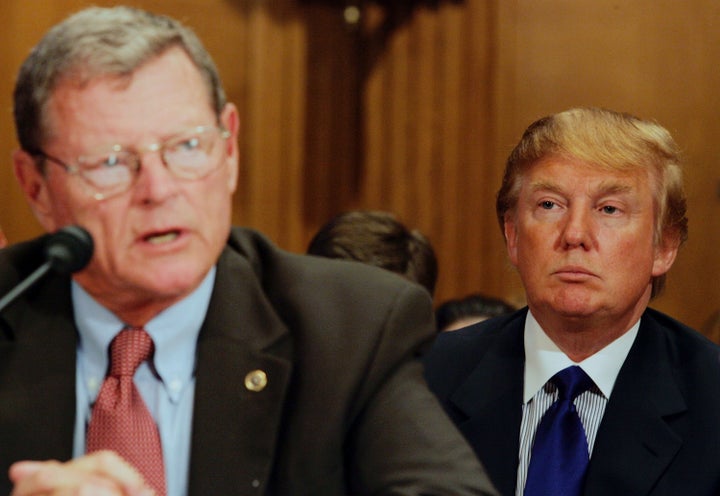 The groups complied with the request, and Becker said nothing more came of it. But the existence of the Senate probe marked the associations in Washington, leaving some wondering whether the groups had done anything suspicious to warrant the investigation, Becker said.
"He got nothing, but he left the impression that somehow our association was being accused of doing something that we didn't do, and others saw that," he said. "So we went through a period where it was uncomfortable."
Environmentalists and Democrats opposed the Orwellian-named "Clear Skies" bill, but the nonpartisan associations' criticism carried particular weight because state regulators were the ones tasked with actually implementing the legislation.
"We could home in on the details and quickly discover if something would really weaken the Clean Air Act, so that testimony was really important," said Becker. "Sen. Inhofe and his staff, including Andy [Wheeler], knew this and I think wanted to intimidate us or undermine what we were saying."
The EPA declined HuffPost's request to interview Wheeler, but defended his qualifications in an emailed statement.
"Andrew Wheeler has spent his entire career working to improve environmental outcomes, including many years on Capitol Hill and at EPA's Office of Pollution and Prevention and Toxics during the George H.W. Bush and Bill Clinton administrations," Liz Bowman, EPA spokeswoman, wrote in the email. "We look forward to having him back at EPA."
Faegre Baker Daniels, the law firm where Wheeler currently works, did not respond to an interview request.
Chris Miller, a former Democratic aide who worked on the Senate committee at the same time as Wheeler, said Inhofe frequently made decisions or requests that seemed like political plays, but the STAPPA probe stood out.
"Nothing rose to the level of what the STAPPA extra scrutiny was," Miller, who now works at the lobbying firm AJW, told HuffPost. "The states were more allied with the public health side than the industry side, and Sen. Inhofe didn't like that."
"Wheeler acted like a real bully in his dealings with the state and local agencies."
Becker said STAPPA tried to avoid a partisan fight over the tax probe, noting that its president was a Republican who had twice voted for then-President George W. Bush.
"It wasn't as if we were an association that leaned Democrat," he said. "We were far right of the [Natural Resources Defense Council] and [Environmental Defense Fund] and environmental groups, but we were left of a conservative EPA and some of the elected officials."
Still, Becker at the time told a reporter friend about the incident when he called looking for news tips, and in mid-February of 2005, Cox News Service published a wire story. Days later, The New York Times picked up the story. In March, the Baltimore Sun published an editorial lambasting Inhofe for "auditing the messenger" in what "looked for all the world like bullying."
Citizens for Responsibility and Ethics in Washington, a government accountability and transparency watchdog, said the 13-year-old tax probe "raises serious concerns as to Wheeler's judgement."
"An investigation into policy opponents, if in an attempt to intimidate them, raises questions of abuse of power and government resources," Jordan Libowitz, the group's communications director, told HuffPost by email.
Yet the incident didn't come up during Wheeler's initial confirmation hearing in November. Instead, Republicans recalled chummy anecdotes of his time working for Inhofe and at the EPA. (Republicans steamrolled calls from the Sierra Club last week to postpone the confirmation vote after The Intercept published a report detailing fundraisers Wheeler held for Sen. John Barrasso (R-Wyo.) and Inhofe in May.)
Democrats hammered Wheeler for lobbying ties he had to coal magnate Bob Murray until late last year. The bombastic chief of Murray Energy has wielded unprecedented influence over the Trump administration, providing the White House with an "action plan" that called for a federal bailout of coal-fired plants, repeal of the Clean Power Plan and a challenge to the 2009 EPA "endangerment finding" that determined carbon dioxide pollution poses a risk to public health.
Despite mincing words over whether he believes humans are causing climate change, Wheeler escaped the intense scrutiny put on Kathleen Hartnett-White, the Council on Environmental Quality nominee whose failure to answer basic science questions captured Democrats' attention. While Hartnett-White stammered and struggled to defend her record of taking extreme stances against environmental regulation, Wheeler remained calm, spoke in polished legalese and projected a familiar Beltway aesthetic.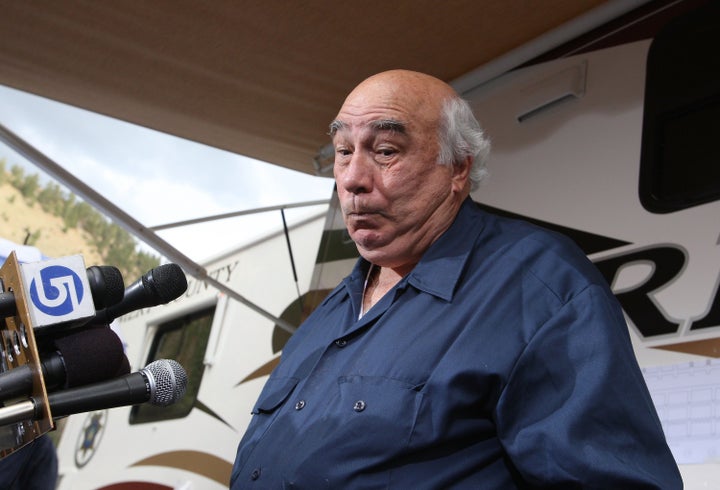 That seemed to put Democrats at ease. The party raised ire over Hartnett-White ― who credited coal with abolishing slavery and said carbon dioxide emissions were good for the planet ― and Michael Dourson, the EPA's chemical safety division nominee whose research firm was described in 2014 by InsideClimate News as the "one-stop science shop" for chemical and tobacco industries seeking friendly conclusions. Both withdrew their nominations as support waned.
But no Democrats raised concerns over Wheeler when EPA Administrator Scott Pruitt testified last month before the Senate for the first time since taking office. Still, no Democrats voted to advance Wheeler's nomination last week, though Sens. Joe Manchin (D-W.Va.) and Heidi Heitkamp (D-N.D.) ― who tend to vote with Republicans on fossil fuel issues ― could guarantee an already-likely confirmation in the full Senate. Jonathan Kott, a spokesman for Manchin, said the senator hadn't decided on whether to vote for Wheeler yet. A spokeswoman for Heitkamp did not respond to a request for comment.
In a statement, a spokeswoman for Inhofe denied that the probe was politically motivated or connected to the Clear Skies bill.
"Sen. Inhofe's investigation into STAPPA was a part of a broad investigation into EPA's grant management process," Leacy Burke, the spokeswoman, wrote in an email to HuffPost.
Mike Danylak, a spokesman for the Republican majority on the Senate Environment and Public Works Committee, declined to comment on the STAPPA probe.
A Senate vote on Wheeler's confirmation is not yet scheduled. But if, and more likely when, he is confirmed, he could be mere months or years away from becoming the nation's top environmental regulator. EPA administrators under Republican presidents have tended to leave office early over the past three decades. When Inhofe, 83, retires, Pruitt is said to be considering a bid for his seat, or a run for governor of Oklahoma. He is also eyeing the job of attorney general if Jeff Sessions steps down, according to Politico. In that case, Wheeler would become the EPA's acting administrator.
"I am astonished there hasn't been louder objection to his nomination from more progressive voices on Capitol Hill," Frank O'Donnell, president of the environmental group Clean Air Watch, told HuffPost.
"Wheeler acted like a real bully in his dealings with the state and local agencies," he added. "To me, that was an abuse of power, and it makes me concerned about what he might do with even more power at the EPA. If you cross him, would he take retribution?"
This story was updated to include a statement from Inhofe spokeswoman Leacy Burke.
Support HuffPost
The Stakes Have Never Been Higher
Before You Go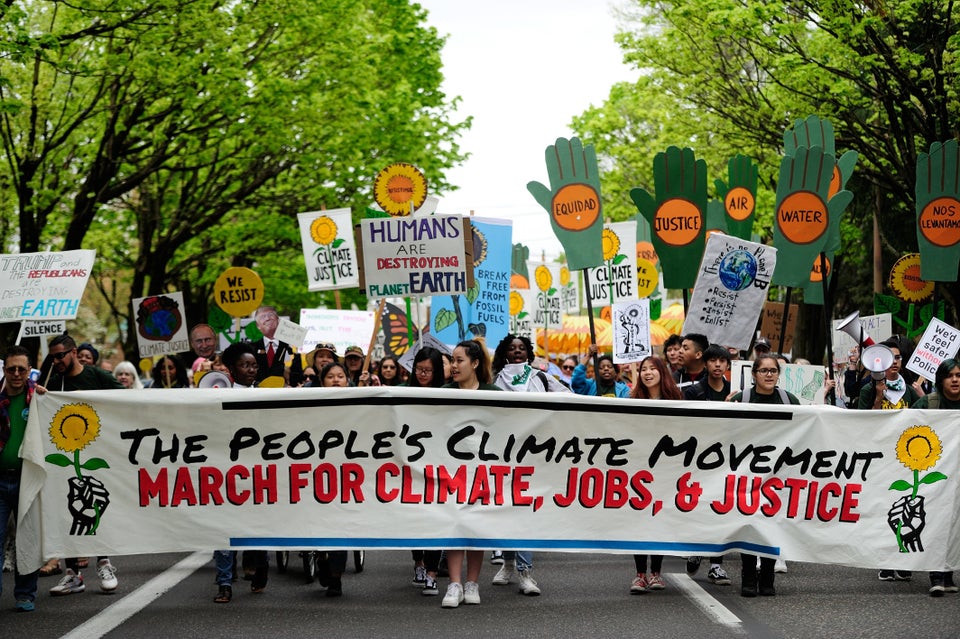 Climate Marches Across The U.S.
Popular in the Community