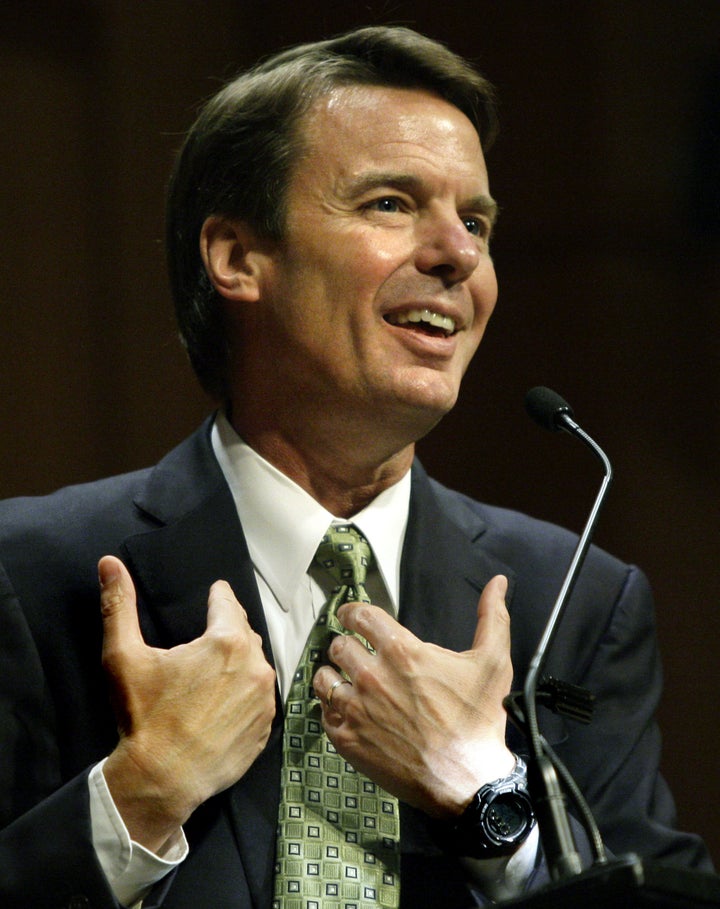 A Superior Court judge in North Carolina recently issued a notice to the legal team of former John Edwards aide Andrew Young and his wife, warning them that any dissemination of information from their recent depositions could get them jail time for contempt of court.
Hunter and Edwards fear that information they give during their depositions might be sold or given to the media or be used to obtain additional information for another book or movie about their extra-marital afffair as Edwards was campaigning to become the Democrat candidate for president of the United States. They both requested protective orders for their depositions.
"If it should come to this court's attention that it's being exploited for any reason in the media, I won't hesitate to use the court's contempt authority. Money is not a punishment here, so we would be talking about time," Fox said, according to the Charlotte News and Observer. "This is not grist for the media mill."
Young and his wife, Cheri, are currently locked in a lawsuit with Edwards' former mistress Rielle Hunter, who has claimed that the two have invaded her privacy by taking video that she made of herself having sex with Edwards. She wants the tape returned to her.
Edwards mistress Rielle Hunter is suing to reclaim materials, including the video, saying they were taken from a box of her personal belongings. Young, who has said he helped keep Hunter in hiding during the 2008 presidential campaign, contends the tape was found amid trash that Hunter left behind in a home that he was renting.
Popular in the Community