On the spectrum of bizarre foods that the Travel Channel's Andrew Zimmern has sampled in the more than 100 episodes of his show, scrapple isn't very bizarre at all.
"I've eaten it my whole life," Zimmern told The Huffington Post, describing a trip he took to the Florida Avenue Grill, a Civil Rights-era institution in Washington, D.C. and the scene of the seventh season opener for "Bizarre Foods America" Monday night.
"[But] the show is not about me and my experience," he adds. "It's about me telling stories about culture through food. I'm there as an interloper and as a person to create a guided discovery for people. For most folks, scrapple is insanely bizarre."
For others, like Zimmern, it's a soul food staple "born of necessity."
"Scrapple is basically a cooked-down mass of pig skin, snouts, ears, meat from the face, tail and hocks, [that's been] boiled to death," he describes. The bone and connective tissue are picked out, the meat is then mixed with grain -- sometimes cornmeal or oatmeal or flour -- seasoned and poured into loaf pans and chilled overnight. Once hardened into a block akin to pureed headcheese -- "It's almost a cross between headcheese and liverwurst," Zimmern says -- it is then sliced, pan fried and served sausage-style alongside eggs and toast.
How scrapple is consumed is the subject of some debate, as Zimmern's breakfast date with culinary historian Michael W. Twitty demonstrates. "Some people like to eat it with jelly; some people like to eat it with mustard," Zimmern says. But no matter how it's served, "it's fantastically delicious," he adds.
But is a dish made of processed pig parts still a necessity today? Andrew Zimmern thinks so.
"I think this is the kind of food that we need to eat more of," he says. "We have a problem with feeding people in America. Food security issues are extremely problematic, especially in the south, especially in the black community. Nationally, one in five children goes to bed hungry at night. So if we could be creating food that could be good for them -- even scrapple -- but present it as part of a balanced diet, I don't see anything wrong with it at all."
Check out Zimmern and Twitty's visit to the Florida Avenue Grill in the video above and tell us whether you think foods like this should be done away with in the comments section below.
Before You Go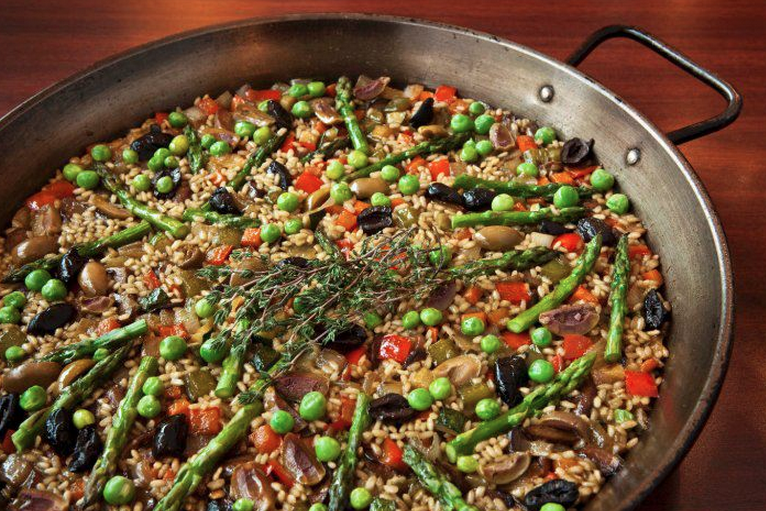 'Bizarre Foods' Visits D.C.