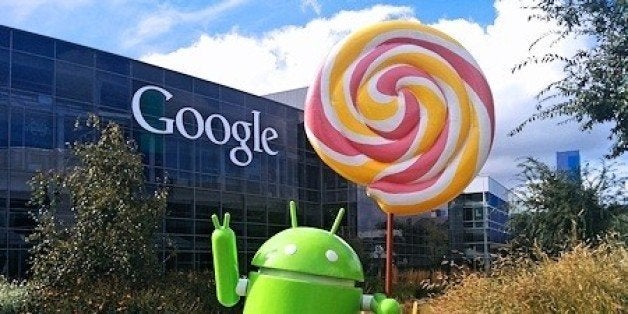 Either way, the release is fast approaching, and lots of Android enthusiasts are wondering what the new operating system will be like. Here's what we know so far:
THE BASICS
Lollipop's release will be timed with that of Google's Nexus 9 tablet and Nexus 6 smartphone. The operating system will roll out to other models throughout the year.
Lollipop features a number of design alterations, including more shadows, colors and animations. Android hasn't released many photos yet, but you can get a sense of the new user interface in this teaser video:
THE iOS 8 SIMILARITIES
When taking a look at Lollipop's new features, one thing stands out: just how many of them are similar to what you get with iOS 8, the iPhone's newest operating system. These are some of the similarities:
1. The appearance is flattened out a bit compared to earlier versions, just like in iOS 8.
2. Lollipop has updated its notifications so you can respond to them or dismiss them from the lockscreen and within other apps, a prominent feature of iOS 8.
3. As on the iPhone, you can also adjust which apps show these notifications and limit how much information is previewed.
4. Android's new "Priority" mode is similar to the iPhone's "Do Not Disturb" setting, in that it only shows calls and texts from selected contacts.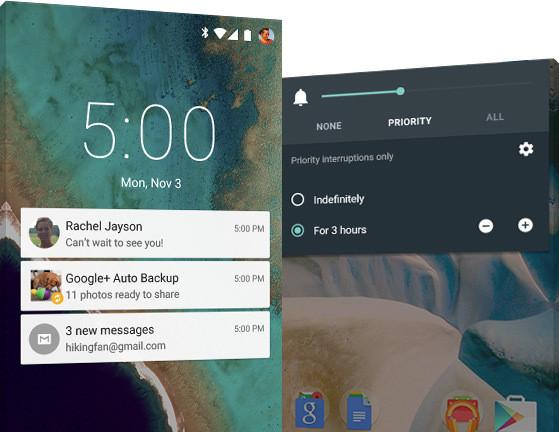 Notifications can now be dismissed from the phone's lockscreen.
6. Multiple tabs can now appear in a carousel, making going through email and web pages much easier. This feature is also available in iOS 8.
7. Lollipop includes the ability to monitor individual app's battery consumption -- again, like in iOS 8.
OTHER NEW FEATURES
Lollipop also boasts changes that are incomparable to iOS 8. Performance is expected to be twice as fast as the previous software, and several new features are expected to improve battery life. Those include the aforementioned battery-consumption checker and a saving mode that Google says adds 90 minutes of power.
Lollipop also will have a guest user mode that limits access to apps and payments. Beyond that, you have more app management functions. Individual apps, for example, can be marked as private and hidden from the screen.
WHEN YOU CAN GET IT
Unlike Apple's new operating systems for the iPhone, Android updates are not available to all devices at the same time. Here's a roundup of what we know so far:
If you're buying the new Nexus 6 phone or Nexus 9 tablet, you'll be the first to use Lollipop, since the phones will come preinstalled with the new software. The Nexus 4, 5, 7 and 10 are expected to receive the update later in November.
Motorola revealed in a company blog post that Lollipop will come to first- and second-generation Moto X and Moto G, Moto G LTE, Moto E, Droid Ultra, Droid Maxx and Droid Mini devices. The company didn't say when the update will be available.
LG has not released any exact details related to when the update will come to its devices. But sources told the tech blog PhoneArena.com that they expect Lollipop to be available for LG G2 and G3 phones by 2015.
CORRECTION: A previous version of this article incorrectly stated that Motorola makes the Nexus 9. HTC makes the tablet. The post also incorrectly identified the changing-default application as a new feature of Lollipop. It is not.
Calling all HuffPost superfans!
Sign up for membership to become a founding member and help shape HuffPost's next chapter