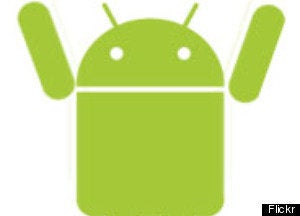 For recent smartphone buyers, Android comes up on top.
The Android OS's recent popularity has not yet broken the hold of the Apple iOS in overall market share, however. Apple iOS holds onto first with 28.6 percent of market share, with RIM Blackberry and Android OS close behind with 26.1 and 25.8 percent of the market share respectively.
Yet the trending lines tell a troubling story for RIM Blackberry, documenting its drop from the number one position in June 2010 with 33.9 percent of market share down to its current position. In the meantime, Android OS has surged in the past 6 months, jumping from 15 percent of market share to its current 25.8 percent. Apple iOS has held relatively steady, showing a small uptick from 27.9 percent to 28.6 percent.
Those numbers are even more alarming for RIM in the recent buyers' statistics, where RIM comes in dead last at 19.6 percent, a nearly 16 point drop from June, when was tops among new buyers at 35 percent. Apple iOS experienced modest gains in that period, jumping from 20.9 percent to 26.9 percent.
Persistent rumors that Verizon will soon unveil the iPhone on its network have prompted speculation about the future of the smartphone market, as has the recent introduction of the Windows Phone 7, which does not yet appear to threaten the iOS/Android OS/RIM Blackberry chokehold.
RIM Blackberry's attempts to breach the defenses of Apple iOS and Android with touchscreen phones like the Torch and the Storm, do not seem to be working.
REAL LIFE. REAL NEWS. REAL VOICES.
Help us tell more of the stories that matter from voices that too often remain unheard.