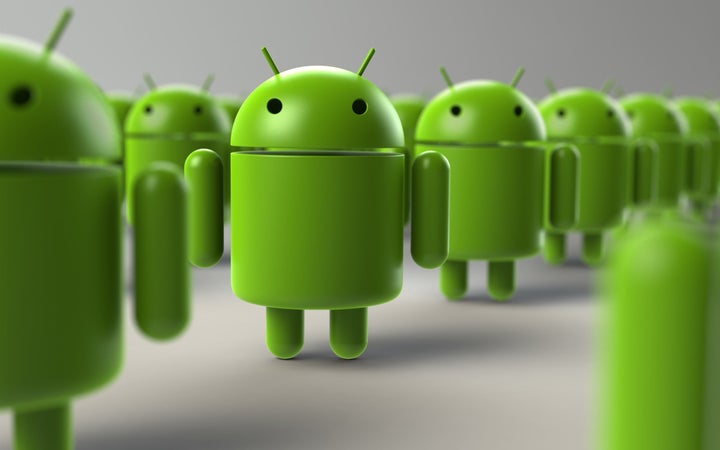 You may feel like you see iPhones everywhere, but make no mistake: Android is still king, at least by the numbers.
New research released by Nielsen on Thursday shows that, in the third quarter of 2015, 52.6 percent of American smartphone owners were using a handset running Google's Android operating system. On the other hand, 42.7 percent used smartphones running Apple's iOS.
Android has long been the most popular smartphone operating system not just in the U.S., but in the world. Unlike Apple's iPhones, Android devices are made by a variety of companies -- Samsung, LG, Motorola, et cetera -- and are often budget-friendly. Recent numbers from the International Data Corporation (IDC) show that Android has 82.8 percent marketshare worldwide while iOS has 13.9 percent.
Nielsen's research -- which isn't much different than last year's or 2013's -- happens to arrive at a somewhat precarious time for Apple. Last week, analysts lowered expectations for the company's performance in 2016, thanks in part to a saturated market: While the Cupertino giant has seen robust iPhone sales in recent years, there's an argument to be made that the momentum had to slow eventually.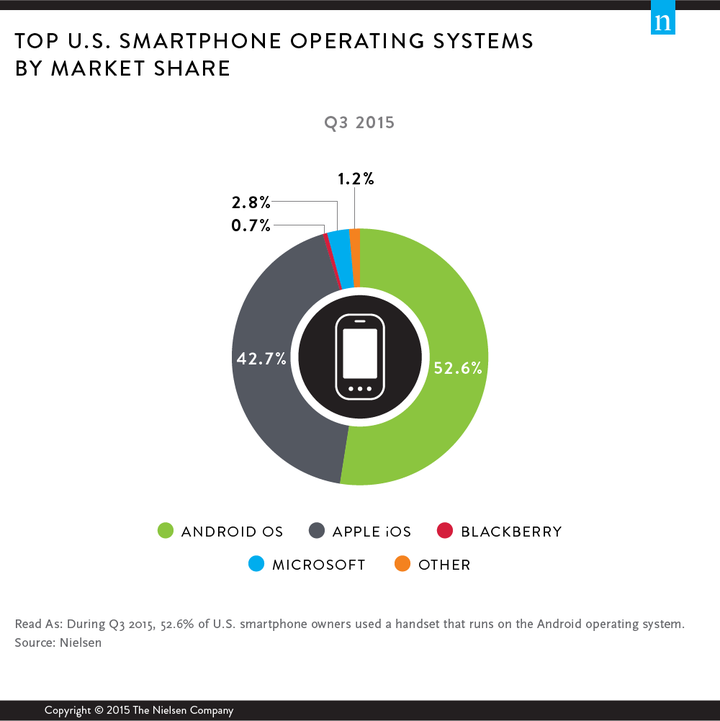 It's also worth noting that even while Apple enjoys a smaller slice of the market than Android overall, it's one company while Android is divided into many device-makers. When it comes to the number of devices shipped from a single company, Apple fares much better -- only Samsung ships more phones.
Nielsen's latest data is based on a monthly survey of 30,000 American mobile subscribers over the age of 13. The company says that the data is "weighted to be demographically representative" of overall mobile subscribers in the U.S.